A Child Who Struggles in School Can Still Be Gifted

You have to look beyond IQ scores and academic achievements for giftedness, says this psychologist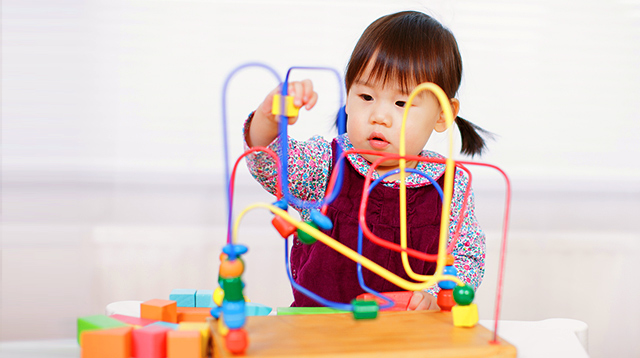 There is a consensus that giftedness belongs to those with high intelligence — children who score high on IQ tests, skip grade levels, read college-level books, and even graduate university several years ahead of their peers. Psychologist Scott Barry Kaufman is urging people to think bigger and broader. Giftedness, he says, is also found in those with learning disabilities and don't do so well in school. 

Kaufman, who holds degrees from Yale and Cambridge, a popular science writer and the author of several books, can speak authoritatively on the subject because as a child, he was labeled as "seriously learning disabled" by a school psychologist, according to The Atlantic. Why? He was about to repeat the third grade and scored low on an IQ test. He was promptly placed in special education classes. He also struggled with auditory information processing and with anxiety, according to NPR.

Kaufman believes that giftedness is often hidden in children because they struggle in school — just like he did. At the same time, gifted children may also have learning disabilities.

What other parents are reading

These learning difficulties include disorders like autism, ADHD, dyslexia, and also mental illnesses like depression, bipolar disorder, and schizophrenia. "We need a framework that incorporates them into this more positive psychology movement where we see greater potential," he told NPR. 

What are the typical signs a parent should watch out for that point to a gifted child? Kauffman says, "a huge vocabulary, curious, great problem solver, a wide range of interests, but also high anxiety, easily frustrated, argumentative and sensitive to criticism."

Kauffman is an advocate of a more inclusive approach to giftedness that takes more than intelligence into account. "You shouldn't have to have a certain threshold on an IQ test to be able to make the world a better place," he told NPR in an interview. "If you look at total IQ scores, that's not where the real information is. It can mask someone who's extraordinarily gifted in visual-spatial skills, for example."

ADVERTISEMENT - CONTINUE READING BELOW

Giftedness also lies in creativity. "I think we haven't fully come to terms with the fact that sometimes the things that we value in education, like expertise and intelligence and knowledge, conflict sometimes with creativity," he added.

"Creativity is just as important, and if we focus on intellectual power, we're going to miss out on a lot of these kids that are going to really shake up the world, really change things."

What other parents are reading

Extraordinary ability and talent can and do come from anywhere. The task lies in finding a child's potential. Chloe Kayanan's 8-year-old son, Chace, has Global Developmental Delay with autistic features. But, at a young age, the mom discovered her son's ear for music. 

"When Chace was still a baby, even as we observed him missing some of his developmental milestones, we noticed how quick he was to pick up a tune. He could hum 'Happy Birthday' and 'Twinkle, Twinkle Little Star' before he turned 1 year old," she told SmartParenting.com.ph. 

At 6, Chase was playing "Twinkle, Twinkle Little Star" on a piano app on his tablet — all on his own. "We watched as he played out the notes, brought the tablet close to his ear at times to listen if the notes were right." In a few weeks, he also learned to play Beethoven's "Fur Elise" by ear. 

Chase's parents enrolled him in UP College of Music's Extension Program. Today, he can play 10 piano pieces, including classics like Turkish March by Mozart and Nocturne by Chopin, flawlessly. 

"I don't want him to be stunted just because he can't learn the traditional way," says Chloe. "Given the stigma of mental health, and how many people still think autism is an illness that needs to be 'cured,' I am hoping that we could give kids like Chace a chance to share any gifts that they have." (Read the rest of Chace's story here.)

ADVERTISEMENT - CONTINUE READING BELOW

Recommended Videos

What other parents are reading

Celebrate your pregnancy milestones!


Enter your details below and receive weekly email guides on your baby's weight and height in cute illustration of Filipino fruits. PLUS get helpful tips from experts, freebies and more!

You're almost there! Check your inbox.


We sent a verification email. Can't find it? Check your spam, junk, and promotions folder.

Trending in Summit Network