Win Bedtime Battles! How to Get Your 3-Year-Old to Sleep in 30 Minutes

First of all, screens should be turned off at least an hour before bed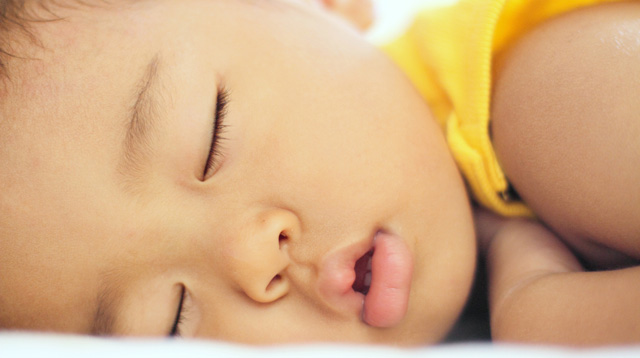 Children 3 to 5 years old need 10 to 13 hours of sleep every day. According to the American Academy of Sleep Medicine (AASM), the benefits of a proper night's sleep include better attention, behavior, learning, memory, emotional regulation, quality of life, and mental and physical health. It basically as a list of things a child needs to function well in school and at home. 

But what if bedtime is an exhausting, daily struggle with your preschooler? Before anyone gets to sleep, it can be more than an hour of pleading, yelling, and forcing your child to calm down enough to sleep at night finally. 

Patricia Cancellier, the former education director of the Parent Encouragement Program in Kensington, Maryland in the United States, told The Washington Post you could have your child in dreamland minus the struggle with a bedtime routine that lasts 30 minutes or less.

What other parents are reading

A bedtime routine should have more than one activity and start with the most energetic progressing to the most calming, said Dr. Agnes Tirona-Remulla, head of the Sleep Lab at Asian Hospital and Medical Center in Muntinlupa. Also, "Make sure the sleep routines you use can be used anywhere, so you can help your child get to sleep wherever you may be," advised the American Academy of Pediatrics (AAP).

Establish a bedtime ritual — a sequence of things-to-do before sleeping — is critical. The ritual can begin after dinner. You and the kids talk about your days to avoid using any gadget for 10 minutes. Then he changes into pajamas and brushes his teeth, and then mom or dad will read him a story in bed. And then lights off. 

According to Cancellier, it's important that you and your child agrees how many books can be read for storytime. She highly recommends being as specific as possible to "how many stories, songs, hugs, and kisses will be included." And you need to be consistent in making sure you both follow the rules. 

Below are tips from Cancellier and other experts how to make your bedtime routine a success.

ADVERTISEMENT - CONTINUE READING BELOW

Keep his evening calm
Stick to low-energy activities at night to give your child enough time to wind down. If your child is still feeling very energetic and hyper an hour before bed, then, you can be sure he'll have a hard time falling asleep. If your child stays up late, you may want to consider cutting back on his daytime naps.

"The hour before bed should be a quiet time. Do not expose them to anything stimulating, including television and gadgets," Dr. Jonalyn Ang, a pediatric neurologist and a sleep specialist at the Cardinal Santos Medical Center in San Juan, tells SmartParenting.com.ph. This leads to the next point…

Have a no-gadgets-before-bed rule
"To prevent sleep disruption, turn off all screens (TVs, computers, laptops, tablets, and phones) at least 60 minutes/1 hour before bedtime," AAP recommends. The research, published in the Journal of the American Medical Association (JAMA) Pediatrics, shows that using gadgets before bedtime, say for watching a movie or playing an app game, has serious adverse effects in kids — they have trouble sleeping, get poor quality sleep and experience excessive sleepiness the next day. 

The researchers speculate that the devices can be psychologically stimulating, keeping children and teens awake far past the hour when they turn off their devices and try to sleep.

What other parents are reading

Prep the room for sleeping
A TV blaring in the room can keep your child from falling asleep. The sleeping environment should be quiet and relaxing, said Dr. Tirona-Remulla. Turn down the lights, have the room at a comfortable temperature, and keep toys off the bed. 

ADVERTISEMENT - CONTINUE READING BELOW

Recommended Videos

AAP says, "Keep your child's bed a place to sleep, rather than a place to play. One or two things—a favorite doll or bear, a security blanket—are okay and can help ease separation anxiety." Give your child the object before bed, and your child will associate it with you, a feeling of security, and sleep.

What other parents are reading

Be kind but firm about bedtime
"Choose a phrase that everyone will use to reinforce the bedtime," said Cancellier. This can be something like, "House rule: bedtime is at 8 p.m." Having all members of the household aware of the rule, using the same phrase, and following through with it — which means no extra time because lolo or lola allowed it — helps ensure that bedtime is consistent and fixed.  

If your child protests, keep calm and repeat the phrase. "It's harder for them to argue when you smile and just say it," she said. "We get in this habit of nagging them when they're not doing what they're supposed to do, and that's a surefire guarantee of them not doing what we want."

The key is to be patient and allow two weeks for your bedtime routine to take hold, says Cancellier. And be consistent! Children thrive on routine. They need to know what they can expect to happen and what is expected of them. "A routine is defined as a predictable way of doing things," said Dr. Victoria Ang-Nolasco, a developmental pediatrician at Cardinal Santos Medical Center in San Juan. "Children need reasonable limits to feel safe, and having a routine is part of setting limits."

ADVERTISEMENT - CONTINUE READING BELOW

Find the full sleep recommendations from the American Academy of Sleep Medicine for children ages 0 to 18 here. 

Celebrate your pregnancy milestones!


Enter your details below and receive weekly email guides on your baby's weight and height in cute illustration of Filipino fruits. PLUS get helpful tips from experts, freebies and more!

You're almost there! Check your inbox.


We sent a verification email. Can't find it? Check your spam, junk, and promotions folder.

Trending in Summit Network