So You Shouted At Your Kid–Here's What You Need To Do Next To Avoid Making It Worse

This crucial action step after you've yelled can spell the difference.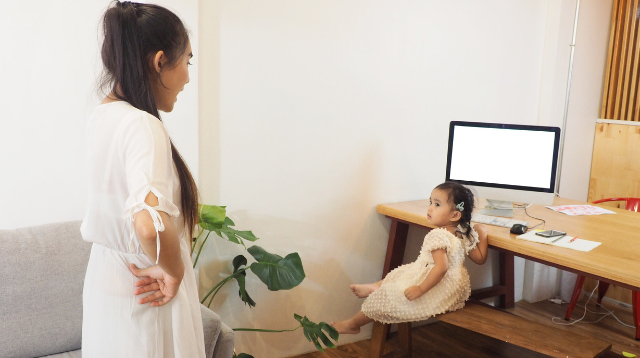 If at any point in parenting one has not felt the urge to raise their voice, we would like to know: how do you do it?

Parents are no strangers to shouting and yelling. We are not proud of it, and we are aware that it is behavior that needs to be worked on.

Many parents admit that the pressures of work, running a household, parenting, and other family matters often cause us to be stressed to the point of being unable to control our reactions.

RELATED: 'Hindi Mo Kasalanan, I'm Sorry': An Angry Mom's Letter To Her Kids

Previous Smart Parenting articles have also outlined the negative effects stress and yelling can contribute to children, including changing their brain development.

Healthline reports, "Yelling and other harsh parenting techniques can quite literally change the way your child's brain develops. 

"That's because humans process negative information and events more quickly and thoroughly than good ones.

The site has also cited a study that has linked parental verbal abuse to changes in the brain based on MRI scans. "They found a noticeable physical difference in the parts of the brain responsible for processing sound and language."

READ MORE RELATED STORIES:

But the reality still remains: There are, and there might still be moments when parents are unable to manage their reactions.

So what can parents do when it happens? Here is Motherly's advise.

ADVERTISEMENT - CONTINUE READING BELOW

3 steps to take after losing it with your child

1. Calm down.

Whatever it might take to help you calm down, do it. Deep breaths, excusing yourself to go to another room, or pausing for a moment. 

If you are a solo parent, this can be a challenge because there might not be another adult present who can take over for you to keep an eye on your child while you collect yourself.

Motherly says "Sometimes you might need to find ways to take a mental break even when you can't take a physical break.

You may need to be creative, depending on the age of your child. But this step is necessary to move forward.

RELATED: This Is How You Make Your Child Feel When You Yell at Him

2. Allow your child to calm down.

A child who has been rattled or become emotional because a parent has shouted will also need time to calm down. Remember that an emotional child is unable to process information or be rational in that moment.

Here are some ways you can help your child calm down after you have, as shared by the same site:

A baby might need to be held, rocked or played with
Toddlers and preschoolers may need help labeling their emotions or direct their anger in an appropriate manner (no hitting siblings, but hitting a pillow is okay)
Big kids may still need help labeling their feelings, but they can also process through drawing or some quiet time alone
Tweens and teens may need time away from the parent to process

CONTINUE READING BELOW

Recommended Videos

3. Repair.

This is the step that parents often miss out on but can spell the difference between the after-effects of shouting becoming a total disaster and a moment to learn from for everyone.

"Repair is all about taking the bad feelings that have just happened and releasing them through forgiveness and love.

"When we don't repair after conflict occurs, kids and parents are left with those negative feelings stuffed inside. Over time, those negative feelings accumulate and eventually explode.

Sound familiar?

Here's how to repair with your child after a conflict:

1. Make sure both the parent and child are calm

2. Invite your child to talk.

By thinking of it as an invitation, parents can approach children with humility instead of demanding their attention after they've hurt the child's feelings.

3. Offer affection.

Do what is comfortable for you and your child. Maybe you're not big on hugs yet. 

Motherly reminds, "affection is powerful. It has the ability to melt away negative feelings instantaneously when offered genuinely.

It "can set up your conversation out of a place of love instead of anger and guilt.

'Repairing is the step that parents often miss out on but can spell the difference between the after-effects of shouting becoming a total disaster and a moment to learn from for everyone.

4. Apologize.

Don't skip this one. "Some parents think apologizing undermines their authority," says Motherly. But the way parents handle conflicts models how children will handle conflict in the future.

Here are questions to ask yourself: 

Do you want your child to demonstrate accountability for their actions? 
Do you want them to communicate this accountability to others?
Do you want them to apologize to you for their behaviors?

ADVERTISEMENT - CONTINUE READING BELOW

If you answered at least one yes, apologizing to your child when you are wrong demonstrates the behavior you hope to build in your child.

"Being able to apologize for your mistakes is indeed a sign of strength, and you want your child to gain that strength.

5. Encourage your child to express their feelings.

It might not be the most comfortable thing for a parent to hear how you made your child, but this will help her release remaining negative emotions.

Listen–without justifying your actions or blaming them for "making you shout'.

6. Validate your child's emotions.

This means that whatever your child might have felt during the conflict, whether it's something you yourself would have felt or not, is understandable. 

To validate an emotion is to tell them how they felt is okay. It does not mean a parent agrees with the action that came after it. For example: It is okay you felt hurt because Mama shouted. But it does not mean it was okay to hit Mama because you felt hurt.

Repairing after shouting or a conflict can be uncomfortable at first, especially if the parent did not experience this when he was a child himself. 

Try to remember that what it produces will be well worth the effort to practice repairing with your child.

What other parents are reading

Celebrate your pregnancy milestones!


Enter your details below and receive weekly email guides on your baby's weight and height in cute illustration of Filipino fruits. PLUS get helpful tips from experts, freebies and more!

You're almost there! Check your inbox.


We sent a verification email. Can't find it? Check your spam, junk, and promotions folder.
Trending in Summit Network