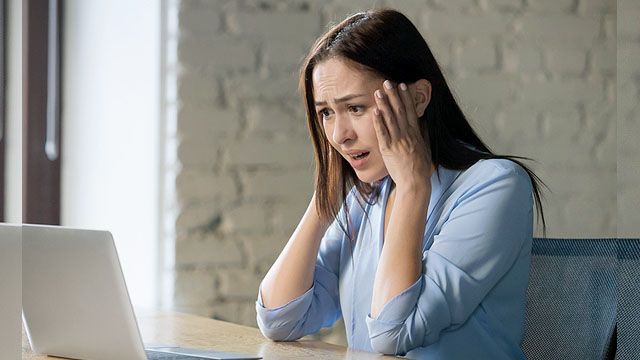 Mom-shaming — a term used to describe the practice of making women feel bad about the decisions they make for their children. Why it's even a term is beyond reason or logic.
If you've been mom-shamed one way or another, welcome to the age of social media where everyone has an opinion that they feel must be heard!
Sarcasm aside, it is actually a sad, sad thing that society has gone this low. Parenthood, in itself, is a huge responsibility without people criticizing your every move. But that's the queer thing about mom shaming — you don't even need to actually do anything for people to find something "wrong" about you.
It could be about the way you look or your choice to breastfeed or give your baby formula. They could take it against you that you still haven't lost the extra pounds a year after giving birth or hate on you for being too thin during pregnancy because they assume you're more concerned about your figure than the baby in your womb. Your choice not to work. That you're homeschooling. That you haven't sent your preschool-age child to school yet. That you're too stingy to buy your child toys. That your child has too many toys. That you buy toys at all.
Seriously now, where do we stand?
The best way to handle mom shamers
The good news is you don't have to do anything about mom shamers. Because the truth is that you can't do anything about them. As is often said, you can't control other people — you can only control your reaction towards them. So, as much as we relish the idea of coming up with a witty clap back at all the mom shamers out there, it will be more beneficial for your mental health — not to mention, classier — to take the high road. Remember, the best revenge is to be happy.
DON'T indulge the mom shamer
To shame a mom — or anyone, for that matter — is to provoke. Do not give the mom shamer the satisfaction of responding to what she said or posted — not even an apology (especially not an apology!)
DON'T read the comments
It can be a big itch you'll want to scratch, but it's all for the best that you don't get to find out what is being said about you, because doing so might make it hard for you to do #1.
DO NOT do unto others...
The Golden Rule. You know the rest.
DON'T hold onto the victim mentality
It may be one of the hardest things to do, especially after you've been made to feel sorry for yourself. Choose to be grateful instead, and do meditation exercises to invite positivity into your life.
DON'T stay stuck
You're not the first mom to be shamed, and while it doesn't feel that way right now, you'll get through this. You need to will yourself to rise above the shaming episode and move on.
DO consider avoiding interaction
If the mom shaming episode was done on social media, weigh your options, and consider laying low or deactivating your account temporarily. If it's a choice between FOMO (Fear Of Missing Out) or your sanity, choose the latter.
DO choose to stay positive
Find solace in the company of friends you really trust. Look for something productive to do. Read self-help books. Spend more time with family.
DO gain control of your life again
Get past the negativity and do not let that incident define you or your future. Find your groove and build upon it. Your positivity will help you regain your confidence, and before you know it, you'll be dismissing that episode as what it truly is — just another funny anecdote.