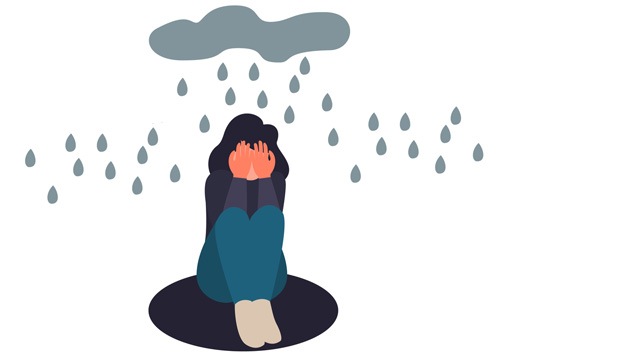 People leave their home countries for different reasons — it could be out of disappointment, or they simply want to try their luck abroad. My reason for leaving was to prepare a better future for my children. My husband and I agreed that living in a more open culture would help create opportunities for them, especially for our son who has special needs, especially since at that time, there was little awareness about autism in the Philippines.

Moving into a Western culture, I knew I had to change my mindset. My main priority was to help them adjust to their new environment seamlessly, so I had to show my children that I first embraced the system. As long as everyone was settled in, I'd be fine, too — or so I thought. 

First task at hand was to make the children feel at home. We enrolled my daughter in a Catholic school while my son went to a specialist school. We searched for therapy providers for my son and booked them extra activities of their interest. We made sure we explored the place.

We went on historical road trips, visited zoos, iconic sights and beaches. We included Western food in our everyday menu. We let the kids walk to school and back home, or take public transport. Basically, we made them appreciate their surroundings and helped them feel safe where they are. We always showed them how optimistic we were of our decision. They didn't have to see that I had moments of doubt.

ADVERTISEMENT - CONTINUE READING BELOW

What other parents are reading

It can't be helped that I'd feel homesick from time to time. I thought that in order to move on, I should unlearn some old habits that are not helpful. I needed a clean slate to get everything right — the discipline, the attitude and the perspective.

The children, they are like sponges. It was easy for them to acquire all these new things. The school influence was critical and that was cue for us parents to follow through at home. But me, I struggled. I may look like I got it all together but I was learning in stride. I was busy building them up to be confident and independent, while also being supportive of my partner, that I just put aside my own well-being. 

I had no plans drawn up. I had no job prospects. It was as if I just signed up, joined the cult, and hoped for the best.

But I had to face it head on. There was no room for drama. 

My husband got hired before we left, and I took upon myself to be a stay-at-home mom for the meantime, until I get my feet back in the workforce. I said it will only happen when the kids are ready to be left alone at home. In this culture, however, children are taught independence early on and I couldn't reconcile with that fact at that time. Being a helicopter mom became my security blanket, and I needed them to need me for me to feel relevant. 

What other parents are reading

When I was a working mom in Manila, I felt guilty because my kids had better relationships with their nannies than with me. I would be cranky after work because I was exhausted. Back then, I said if only I could be a housewife, I would be a better mom to my kids. Then it happened. My wish came true. And that stereotype of "housewife lang ako" got to me shortly after.

ADVERTISEMENT - CONTINUE READING BELOW

Recommended Videos

Doing the house chores was not the issue. The question was how do I spend my extra time alone at home (from someone who was used to having a 9-5 job)? I was making myself busy — cooking, baking, gardening, assembling flatpacks, painting, even upcycling furniture, crafting, volunteering at schools, church and seniors' group, babysitting, housesitting, driving my kids everywhere. It is actually an uncomplicated life, yet I miss the mad rush in the morning. I miss the work conversations. It was just a torn phase for me. 

I began making friends to feel better. I got introduced to a lot of Filipino families who called us "mga bagong dating". They were everywhere — in schools, at church, train stations, supermarkets. Whenever I heard someone say "kabayan", I felt fuzzy inside. Some said it did not help to gravitate towards Asians than the locals because I had to blend in, but I don't care if they are Filipinos or locals. I just wanted to talk to someone. It was hard to be alone at home, with no job, and away from your friends and extended family.

What other parents are reading

It may sound cold but I was advised to disconnect from feeling Pinoy all the time, to minimize the feeling of homesickness. I speak English alright but sometimes I want to speak in Filipino with a co-parent at school, but I won't because I  don't want to offend non-Filipinos while I am around them. 

I was taught to just stop referring to Manila as home. "Kelan ka uuwi sa atin?" The more politically correct way to say it is "Kelan ka babalik ng Pinas?" I learned to stop comparing too "Ay sa atin, may ganito, dito wala..."  and vice versa. Acceptance is key, they said, so I decided that I will sever ties from topics of Manila, limit my webchats, and immerse more with the locals.

ADVERTISEMENT - CONTINUE READING BELOW

I took a course to become an Integration Aide, or teacher assistants assigned to children with special needs in a classroom. As they say, you are never too old to study. I finished the course and tried to apply, but I wasn't lucky to get a job placement in that industry because it was deemed too competitive. Even my course mates who are locals weren't lucky to get a regular contract. 

I wasn't keen on taking any other job. I respect all kinds of jobs but I was already struggling with my mental health that I just didn't want to end up in a job I didn't like. While I waited for an interview, I found myself a creative outlet. I sold handmade gifts and cards online. Locals are very appreciative of handmade and art and I was happy to meet all these creative people in the business. During this time, I felt I was starting to blend in because I've found my niche crowd. It was exciting. I even got my work published in a lifestyle/handmade-focused magazine — a proud moment for me. But making money was a challenge. 

What other parents are reading

All this time, my husband and children flourished. They were able to move forward. They made the move work for them while I, deep inside, was stuck feeling guilty that the more I become Western in thinking, the more I become less of a Filipino. All these negative thoughts defeated me. I felt I underachieved and for some reason there was a discontent I coudn't shake off. I was at a point in my life with nothing and everything at the same time.

ADVERTISEMENT - CONTINUE READING BELOW

I had everything — a responsible husband and happy children, and a roof over my head — and nothing, a void in my heart that I can't fill.

I had to do something about my predicament. I met with my son's psychologist and just poured my heart out. It took me over a year of therapy, but it was not enough. A friend once told me, "Kung marunong kang humingi ng tulong, maraming gustong tumulong". And I did reach out to my husband, my sister, and my girl friends. The stigma of depression was too much, but with the right people supporting you, I was given a new dose of confidence. They understood what I was feeling, and I was not judged for it.

I had plans for my children's future but I missed planning a future for myself. I was so dependent on my partner's vision, I neglected to add myself in the picture. I took on a supporting role in this move, and it seemed I waited for things to happen to me. I was there for the ride. 

It can be harsh, but looking back, I may have come across as entitled and lazy. I wasn't brave enough to get out of my comfort zone. But I think I had to go through all that just to make me appreciate what I have, and who were there during the tough times. 

Adjustment and acceptance has to come from the heart. If the heart wills it, it will happen. I don't need to forget where I came from in order to move forward, and I don't need to change my personality to fit in. It is okay to be different. I realized that the place you move into is merely a backdrop — I can feel fulfilled anywhere in the world.

ADVERTISEMENT - CONTINUE READING BELOW

What other parents are reading

Celebrate your pregnancy milestones!


Enter your details below and receive weekly email guides on your baby's weight and height in cute illustration of Filipino fruits. PLUS get helpful tips from experts, freebies and more!

You're almost there! Check your inbox.


We sent a verification email. Can't find it? Check your spam, junk, and promotions folder.

Trending in Summit Network