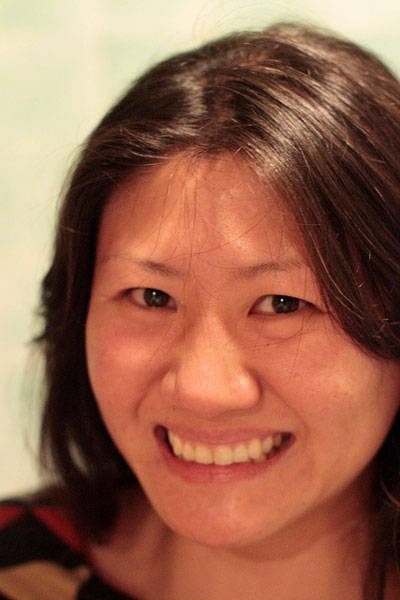 Everyone grew up with rules at home, and when you were younger, perhaps you also broke - and rebelled against - a few of those rules set by your parents. These rules are set as guidelines for children and adults alike to adhere to and respect, for many reasons. Now, the question is this - what if parents themselves broke the rules they've made?
A couple of mothers, in fact, admit to have broken rules at home.
A full-time housewife based in Singapore with hubby and son, *Amy says, "When our son was much younger, we told him that we should always eat on the dining table together. He likes to watch TV while eating kasi and we didn't allow him because we want him to learn good table manners and appreciate family time."
But still, the inevitable happened.
"One time, hubby was watching TV, and he ate at the living room. My son protested and asked why he could do that. We explained na lang na his dad did not want to miss the program," she recalls.

For *Kaye, a full-time mom to two teenage girls, it was the sleeping schedule that got broken consistently before. "Hubby and I keep telling the kids to go to bed at 9:30pm. The latest should be 10pm, in order for us to get proper rest and enough sleep. Too bad I couldn't follow…" she reveals.

Take it from the expert
Pilar Unidad-Tolentino, executive director of the Center for Family Ministries (CEFAM), has this to say: "Ideally, parents should also follow the rules that were set. This will lay down a good example for the children."
She further explains why. "It is important that the parents avoid constantly breaking rules. Otherwise, children would give less importance to these and will think that violating rules is 'acceptable'."
This is just one reason why it is very important to "walk the talk" and set good examples to your children. "Children learn more from what they see and experience.  Children are very intelligent and can see inconsistencies," she warns.

True enough, in Amy's case, she shares that her son is "very persistent in getting answers," but good thing "no major rules" have been broken at their home yet because they've been very careful about it.

Dialogue is key
Parents who break house rules undergo a dilemma, though - will their children lose their confidence, trust, and respect in them? "It does not necessarily result to loss of trust/confidence or respect immediately," clarifies Unidad-Tolentino. "What's important is for the parents to handle the incident properly. If, however, no exceptions were set and the parents need to break a particular rule, it would help to talk to children about it. It would send a wrong message to simply just go and break rules. This can result to confusion at the very least, or worse, resentment among the children," she adds.
And that's exactly what Amy and Kaye did. With proper dialogue, things turned out positive.
Amy reveals, "He accepted naman kasi it only happened that time." They are now more cautious when speaking to their son. "Every time we tell my son not to do something, we are now careful kasi it's hard to explain minsan yung other exceptions sa rules so we're sticking with the basics muna, and eventually when they're older they'd understand na rin!"
Kaye, on the one hand, shares that age became an advantage for her to explain things. "I'm glad the girls are now teens; they understand me better. They are well aware that I couldn't follow that particular rule on sleeping hours since, being a housewife, I'm always the first one up in the morning and the last one to go to bed to make sure everything is in order. Since they're of age, they get to help me around the houseThey clearly understand the many responsibilities that keep a full-time mom and housewife up and about."
[previous|page|next]
What parents need to do
Should you find yourself in a similar situation, Unidad-Tolentino advises three things to do. "First, the parents should apologize for not following the rules. Parents should not fear that this will lessen their credibility; apologizing, in fact, will demonstrate to the children that one must be responsible for his own actions. Secondly, the parents must explain to the children the situation that necessitated their deviation from the rules. Finally, re-affirm the importance of following the rules and re-commit to doing so."

When suspension of rules is necessary
On some occasions, it may be necessary to suspend some rules. According to Unidad-Tolentino, parents should also be open to the possibility of children occasionally requesting for suspension of some house rules, which is 'not bad.' "In fact, this will teach children that instead of violating rules, they can talk to Mom and Dad and negotiate if some flexibility may be allowed. Parents should be open to this and avoid immediately turning down their requests. Rather, listen to their explanation and try to address their needs. It could be an occasion to work out with our children a win-win agreement. This will increase their esteem and make them feel heard, valued, respected and of course, loved," she says.
If and when a suspension of rules happens, she reminds parents to explain the reasons to their children, and "lessen the occasion when the rules will be temporarily suspended, otherwise, parents may need to review if the rule is still applicable/necessary."
It is essential that both parents and children clearly understand the reasons for imposing whatever rules are set at home. Below, Unidad-Tolentino enumerates the rationale of having rules, and explains what happens if they get broken and what to do about it.
1. To provide order in the household. If parents, whom the children consider as the authority in the home, break the rules, this can create confusion and disrupt the order that the parents wish to establish in the first place.
2. To teach children values and discipline them. If the parents do not live by these values, how can they expect their children to abide by them?
She says, "some rules can be flexible and may allow for some exceptions. It will help if the exceptions will also be clarified. For example, in the rule on bedtime, they can agree to sleep a little later during special celebrations like birthdays, or when there's no school the following day. Non-negotiables, on the other hand, such as a 'no hitting' rule, allow no exceptions. For such rules, instead of exceptions, parents can set guidelines to help make it easier for each member of the family to follow. For example, they can say, 'time out will be allowed to give everyone a chance to cool down, until each one is ready to talk about the problem at hand.'"
"Young children will benefit a lot from rules that are clearly, consistently, and lovingly implemented. Parents play an important AND CRUCIAL role in setting good examples to their children, but they are humans, too, and could sometimes miss. We should not feel bad, but take every opportunity for growth as parents. As our children grow older and mature, some of the rules may be revisited and assessed if these are still applicable. By then, our children will have eventually (hopefully) learned to be responsible, and self-disciplined. Parents can recognize that and affirm their children. Eventually, children may also participate in setting house rules, so that they may see them not as something imposed upon them but something that they themselves see as necessary and helpful," she advises.
*Real names of mommy-interviewees have been withheld upon request.
Source:
Pilar Unidad-Tolentino, Executive Director, Center for Family Ministries (CEFAM)
Tel. No. 426-4289-92
Website: www.cefam.ph
Email: cefam_ed@yahoo.com
Photo from flickr creative commons