5 Legal Tips on Child Support, Immigration, and More for Solo Parents

Do you need the father's permission to immigrate? How much monetary support can I count on from the father of my children? Do I need a solo parent ID?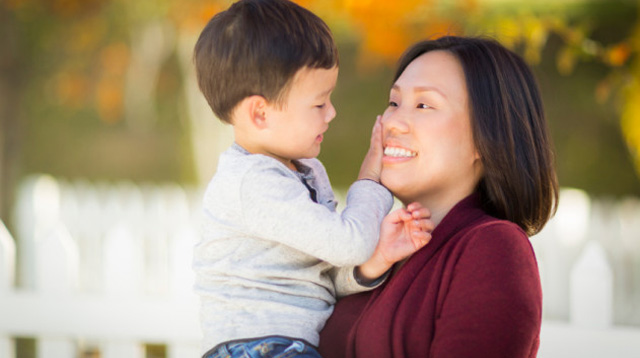 From basic inquiries on monetary support and acquiring a solo parent ID to more complicated ones related to immigration and wills, Atty. Rita Linda V. Jimeno, managing partner at Jimeno Cope & David Law Offices, provides answers. 

I have a child but the father and I are no longer together. Am I still entitled to monetary support, and if so, how much?
Whether or not you are married to the father, he is obligated to give support to the child he sired. The amount of support he has to give depends on several factors: (1) the actual expenses necessary for the needs of the child, which include medical expenses, tuition fees, and living expenses; (2) the capacity of the father to give support. Thus, if he is only earning P10,000 a month, he may not be required to give support in the amount of P20,000 a month; and (3) your own capacity to give support as the child's mother, if you are earning your own income. Courts also consider the lifestyle the child has been accustomed to.

What other parents are reading

I'm a single mom and I would like to get a solo parent ID. I was told by our Human Resources personnel that I should go to the Department of Social Welfare and Development (DSWD).   What other requirements should I prepare, and what's the process?
A solo parent is someone who is left alone with the responsibility of parenthood, due to either death or abandonment of the spouse or co-parent, or due to legal separation or annulment of the marriage. This includes anyone who assumes the role of a parent over a child, whether related or not. Under the Solo Parent Act, solo parents are entitled to additional benefits, such as health, educational, or housing benefits, as well as a flexible work schedule and parental leave, which may be enjoyed on top of other labor benefits provided by law. In order to obtain a Solo Parent ID from the DSWD, you need to prepare the following documents:

ADVERTISEMENT - CONTINUE READING BELOW

Barangay certification that you have been residing in the barangay for the last six months;
Affidavit of circumstance stating your reason for becoming a solo parent;
Relevant documents such as birth certificates of children, deathcertificate of spouse, etc.;
Income tax return, pay slip, or any document that will establish your income.

Not all local government units require the affidavit of circumstance, so it is best to call your local DSWD first. Your Solo Parent ID should be issued after 30 days from application, and it shall be valid for a year. At the expiry of the ID, you can reapply, and it shall be subject to re-evaluation by the DSWD.

I've been separated from my husband for five months and he hasn't given me, or my children, support since he left. He says that he has no income, but he works in the family business. Can I go after his family assets instead?
Under the law, legitimate ascendants and descendants are obligated to support each other. Therefore, if your husband is truly unable to provide support for his children as he claims, then the obligation to give support may be claimed from his parents, who apparently have a thriving business. You can also start searching for properties registered in your husband's name because our law provides that conjugal assets, or those owned by a person obliged to give support, may be used to answer for the support he is supposed to give. If your husband stubbornly refuses to give support to you and your children despite proof that he is gainfully employed, you may file a case against him under the law on child abuse or under RA 9262 or the Anti-Violence Against Women and their Children Law. His refusal and failure to give support amount to economic abuse. 

CONTINUE READING BELOW

Recommended Videos

What other parents are reading

I am planning to apply as an immigrant to Canada, together with my two kids. One of the requirements is to get permission from the father, who acknowledged and signed my eldest son's birth certificate. The father is married to someone else now, and he's been avoiding me. How do I get his permission?
Under Article 176 of the Family Code, only mothers have parental authority over their  illegitimate  children. I understand from your question that the father acknowledged only your eldest son and signed his birth certificate, but not that of your second child. What you can show tothe Canadian consul when you go for interview is a copy of the Family Code (Article 176) stating that only mothers of illegitimate children have parental authority over them. Thus, the biological father's consent is not necessary, especially for your second child who was not even recognized by the biological father. You can also obtain a certificate from the National Statistics Office showing he is married to someone else.


My husband passed away leaving a will where he gave his estate to the children and me. But the eldest child isn't his, and he knew it. My husband was never able to adopt our eldest child. Will he get a smaller share of the estate?
A will is an act by which a person is permitted to control the disposition of his estate even aft er his death. This means that when a person dies, and has left a will that complies with all the formalities required by law, he is entitled to bequeath the free portion of his estate to whomever he wishes, including persons not related to him by blood.

You see, our laws protect legitimate children and surviving spouses, as well as legitimate parents, if there are no legitimate children. A person who dies and leaves a will cannot freely give away his entire estate. His legitimate children are entitled to a so-called legitime, which cannot be reduced or impaired. In the case of your husband, the legitime of his legitimate children consists of one-half of his entire estate. The other half is the free portion. The free portion is where you and your child, who is not your husband's biological child, will get your respective shares. This should be equal to the legitime of each legitimate child. The balance, if any, will again be distributed equally among all his heirs, unless his will says otherwise. Thus, your child by a prior relationship will, most likely, have a share equal to your common legitimate children. 

The final determination of shares will, of course, come from the probate court, which will scrutinize the will to appreciate the true intent of your husband.

This article originally appeared in the July 2015 and September 2015 issues of Good Housekeeping Philippines magazine.

Minor edits have been made by the Smartparenting.com.ph editors.  

ADVERTISEMENT - CONTINUE READING BELOW

Celebrate your pregnancy milestones!


Enter your details below and receive weekly email guides on your baby's weight and height in cute illustration of Filipino fruits. PLUS get helpful tips from experts, freebies and more!

You're almost there! Check your inbox.


We sent a verification email. Can't find it? Check your spam, junk, and promotions folder.
Trending in Summit Network