Formula Milk During Community Quarantine: What Parents Need to Know

Breast milk is still best for babies up to two years.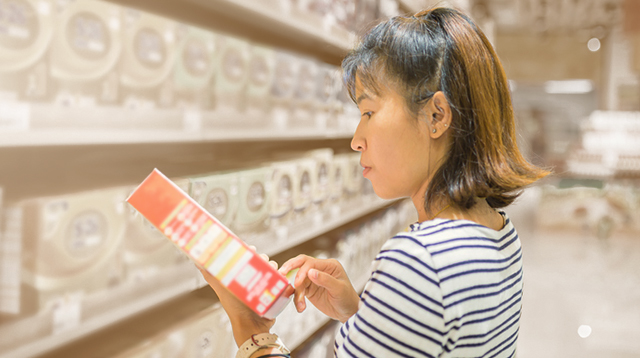 Luzon is now under enhanced community quarantine to help stop and contain the spread of the novel coronavirus disease (COVID-19). The goal is for everyone to stay home, leaving their houses only to buy food, medicine, and other basic needs for survival.

Sadly, panic buying is rampant during times like these. Even before the government imposed the quarantine, some people who have the means bought boxes and boxes of pantry essentials, canned goods, alcohol sanitizers, as well as diapers and formula milk. While stocking up is helpful in preparation, panic buying leaves those who can only buy supplies for a day or a week empty-handed. 

Breastfeeding and toddlers' balanced diet 

Ideally, babies should be exclusively breastfed for the first six months to boost their immune system. They can drink breast milk up to their second birthday to reap the long-term nursing benefits, such as being less likely to develop asthma and allergies. (Click here for the advantages of breast milk for babies and moms.)

ADVERTISEMENT - CONTINUE READING BELOW

What other parents are reading




Dr. Consuelo Teodoro, M.D., a pediatrician at the Cardinal Santos Medical Center, explains that a baby's primary source of nutrition is milk for the first year, supplemented with solids after the baby's 6th month. "But after baby's first birthday, solids become the main source of nutrition and milk as a supplementary source of nutrients," she tells SmartParenting.com.ph.

CONTINUE READING BELOW

Recommended Videos

Parents should ensure that kids, starting at age 1, are eating a balanced diet three times a day. It should contain carbs, protein, fruits, and veggies. "Avoid introducing fast-food, canned and instant food, and other processed foods," Dr. Teodoro stressed. (Be guided by Pinggan ng Batang Pinoy here.)

If kids are eating nutritious food and have a balanced diet, Dr. Jamie Isip-Cumpas, M.D., a pediatrician and international certified breastfeeding and lactation counselor (ICBLC), tells Smart Parenting there's "no need for formula or toddler milk." 

What other parents are reading
Where to buy and what to do if formula milk is scarce during a quarantine
Not all moms decide to pursue breastfeeding even with the advice of doctors and experts, and some are doing mixed-feeding, too. If you're a parent who needs formula milk or are worried that your neighborhood supermarket or pharmacy will run out of supply for your child, here's what you can do.
ADVERTISEMENT - CONTINUE READING BELOW
Check online supermarkets
Landers, Waltermart, and Lazmart supermarkets already offer online services. Online grocery services such as MetroMart and PushKart can also try to find your child's formula milk brand for you. (Click here for more options for online grocery services.)
Try online stores
Some of the formula milk or growing-up milk brands, such as Lactum, Bonakid, and Nido, are also available in Lazada and Shopee. If possible, buy from Preferred Shopee sellers, Lazmall, or official online stores of milk manufacturing companies. Always check the seller's profile and reliability. 
What other parents are reading
Check with your child's pediatrician for alternatives
When push comes to shove, consult your child's pediatrician who may recommend another brand or strategy to ensure that your baby is healthy. You may also try the following.
Relactation and increasing milk supply

It is possible to breastfeed your baby even if you've stopped, according to Dr. Isip-Cumpas. Relactation, though, requires time, patience, determination, and a cooperative baby. Focus on frequent latching or direct breastfeeding as much as possible to increase your milk supply if you're mixed feeding. (Click here for tips on how to increase breast milk supply.)


Breast milk donation

"It is also an option but has its own risks as well," Dr. Isip-Cumpas cautions. For example, if the mom of donor milk did not practice safe storage practices or hygiene, or if she may unknowingly be a carrier of certain diseases that may or may not be passed on through the breastmilk. Buying from milk banks may be safer but more expensive. (Read more about breast milk donation here.)


Fresh milk

"After the child's second birthday, 

fresh milk

 is a good alternative. Have your child drink two to three servings per day," Dr. Teodoro advises, adding that it contains all the nutrients needed. 

"With the scenario that formula is out of stock, fresh milk is okay for kids older than 1 year old, though the fat content is not adequate for the demands of rapid brain growth. It should also only be temporary," Dr. Teodoro stresses. Whole milk is not recommended for kids younger than age 1. (Read more about it here)
ADVERTISEMENT - CONTINUE READING BELOW
What other parents are reading

Trending in Summit Network