11 Breastfeeding Advantages That Always Persuade Moms to Nurse Their Babies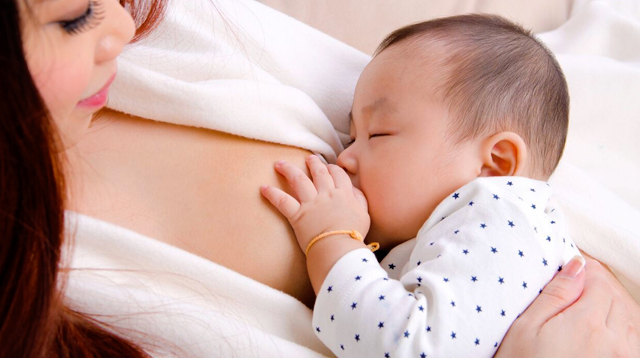 Kung nais mong basahin ang nakasulat dito sa Tagalog, mag-click lamang dito.

"Breast is best," as the famous saying goes, and science has proven the advantages of breastfeeding prove beneficial not just to the baby but his mom as well. It's why initiation of breastfeeding is one of the necessary protocols included in the program Unang Yakap (First Embrace), or Essential Newborn Care (ENC) by the World Health Organization (WHO) and the Department of Health (DOH) along with immediate drying of the baby, delayed cord clamping, and skin-to-skin contact.

Birth and breastfeeding doulas Noelle Pollack and Ros Padua, of the Pinay Doulas Collective list the reasons breastfeeding is one of the best gifts you can give to your newborn.

 

1. Breastfeeding saves lives.

Breast milk changes daily and adapts to your baby's needs. Breastfeeding ensures that your baby gets antibodies present in breast milk to help your little one from getting sick when exposed to bacteria or viruses. This is crucial in the first three months of a baby life when his immune system is still developing, and he is still not old enough to be vaccinated against certain illnesses.

2. Breast milk is the complete food.

WHO recommends exclusive breastfeeding for the first six months of a baby's life. Breast milk contains all the nutrients your baby needs during this time. In fact, it is the sole nutrition he needs until he's ready to start solid foods at around 6 months. (Doctors strongly advise against giving water to infants from birth to six months. If you are not exclusively breastfeeding, make sure to follow instructions of your formula milk. Never add extra water to stretch the baby milk formula.)

ADVERTISEMENT - CONTINUE READING BELOW

On a side note, breastfeeding also makes travel with baby more comfortable — no need to bring formula, bottles, or distilled water.

3. Breastfeeding can be a lifeline during natural disasters.

"The Philippines is a country most harshly hit by the effects of climate change," Pollack said. Breastfeeding can help ensure that babies will have access to nutrients during times when clean water may not even be available.

What other parents are reading

4. Breast milk helps your child to grow strong and intelligent.

The longer you breastfeed, the more advantages it provides for your child's cognitive development.

One study suggests the breast milk contains essential fatty acids that help shape a child's brain and central nervous system. Another study showed that feeding a baby on demand, which is easier to achieve when nursing, helps kids score higher intelligence quotients (IQ) and perform better academically once they go to school.

Breastfeeding also strengthens the child's immunity even beyond the first six months of life. If a child is healthy and less sick, he is less likely to miss school and more likely to be in better shape to learn.

5. Breastfeeding breaks the cycle of diarrhea and malnutrition.

As a baby passes through the birth canal, he instantly becomes a magnet for microbes, including trillions of bacteria, fungi, and viruses, which make up the human microbiome.

Bacteria that reside in the gut, in particular, are believed to play a crucial role in digestion, metabolism, and the development of the immune system. The more diverse a human's microbiome is, the better.

ADVERTISEMENT - CONTINUE READING BELOW

Recommended Videos

Breast milk has been shown to "plant good bacteria" in a baby's digestive system. "Breast milk protects the gut, and so breastfed babies are less likely to have cases of severe diarrhea," Pollack explains.

6. Breastfeeding promotes bonding between mom and child.

"When you are breastfeeding, you are more bonded with your child. You hold your baby close," Padua explained. Breastfeeding helps release oxytocin, also called the "love hormone," which is often associated with hugs, snuggles, social bonding.

Breastfeeding also helps your baby also feels secure as he's always attached to you, which in turn enables you to respond to your baby's needs more attentively helps creates a secure attachment between mother and child.

What other parents are reading

7. Breastfeeding protects mom's and baby's mental health.

Aside from triggering the release of the love hormone, breastfeeding also helps release prolactin or the hormone responsible for milk production. They help to relax the mother and make her feel more nurturing toward her baby, which is good for her mental health. These hormones have also been proven to reduce inflammation response in the body, which has also been associated with depression.

Breastfeeding also helps moms sleep longer and promotes lower stress levels. Both are things that can help lessen a mom's chances of experiencing baby blues, depression, and other perinatal mood anxieties and disorders.

A 14-year-long study also shows that the longer you breastfeed your child, the more it contributes to the better mental health for the child, Padua shared. Attachment to the mom through breastfeeding also helps build a child's resiliency.

ADVERTISEMENT - CONTINUE READING BELOW

8. Breastfeeding reduces the mom's risk for ovarian and breast cancer.

These breastfeeding perks have been associated with extended breastfeeding of nursing your baby up to two years and beyond. Nursing may also lower the chances of breast cancer coming back after successful treatment. Having fewer menstrual cycles (ergo, less exposure to estrogen) is one of the theories why it lowers breast cancer risk. Nursing also delays ovulation and thus lessens the chance of cell mutation, which triggers ovarian cancer.

Aside from these cancers, extended breastfeeding has also been linked with reduced risks for developing endometrial cancer, hypertension, type 2 diabetes, and several conditions such as Alzheimer's disease, muscle degeneration, osteoporosis, and rheumatoid arthritis.

What other parents are reading

9. Breastfeeding acts as natural contraception.

Exclusive breastfeeding delays the onset of menstruation after giving birth, which can help in spacing pregnancies and family planning. Note, however, that it only works if you all these conditions are met:

You are exclusively breastfeeding.
Your baby is less than six months old.
Your menstruation hasn't started yet after birth.

10. Breastfeeding helps mom recover faster after childbirth.

Nursing stimulates uterine contractions to shrink the uterus to get back to its original size faster. The contractions also help close off blood vessels at the area from where the placenta detached, which can help lessen lochia or postpartum vaginal discharge and prevent postpartum hemorrhage.

Nursing your baby also burns a lot of calories, which could help you get rid of the pregnancy weight. Weight loss still varies in each new mom, but it certainly helps.

ADVERTISEMENT - CONTINUE READING BELOW

11. Breastfeeding saves a lot of money.

Formula milk, while helpful during certain instances, it does cost a lot of money. Infant formula today requires an average of about Php2,000 per can, which will only last your newborn about a week or two. Add the cost of feeding bottles, sterilizers, and distilled water.

Breast milk is free. The only things you may have to invest or spend on if you're breastfeeding are a breast pump, breast milk bags, perhaps a session with lactation counselor or a lactation massage, nursing bras, and a breastfeeding cover.

Compared to formula milk that you have to purchase regularly, most of the breastfeeding paraphernalia that you will need are one-time purchases. In a way, breastfeeding also helps protect the environment. You won't have to dispose or recycle formula milk cans or boxes and plastic bottles and teats.

Breastfeeding may not always come easy. But the challenges are worth it to many moms because of this long list of short- and long-term breastfeeding advantages for baby, mom and the whole family. Having the support of everyone around you is crucial.

What other parents are reading

Celebrate your pregnancy milestones!


Enter your details below and receive weekly email guides on your baby's weight and height in cute illustration of Filipino fruits. PLUS get helpful tips from experts, freebies and more!

You're almost there! Check your inbox.


We sent a verification email. Can't find it? Check your spam, junk, and promotions folder.

Trending in Summit Network