Do Not 'Correct' Your Child if You See Him Using His Left Hand More

By age 2, your child may already show a preference for using his right or left hand over the other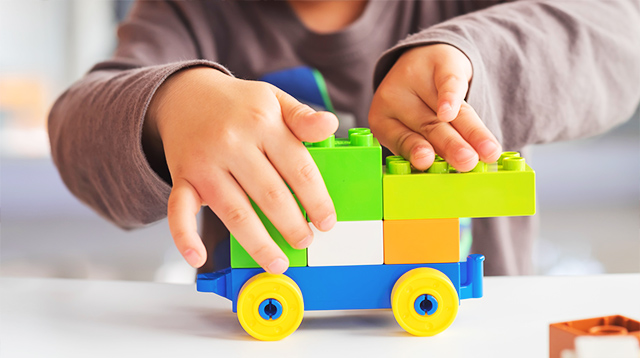 It's no biggie whether your tot picks up a crayon and writes with his left or right hand. But it hasn't stopped scientists to wonder if there is a way to tell if your baby will be left- or right-handed. A 2013 study published in the journal PLOS Genetics has suggested that the hand your baby will use to write and to hold is encoded in his DNA. There's also another new study that offers the possibility of predicting your baby's dominant hand. While it involved only 29 babies, a small sample, the researchers' observations have piqued our curiosity.  

Researchers from the SISSA (International School for Advanced Studies) of Trieste and the University of Padua observed the involuntary hand movements of the babies while still inside their mother's womb. They conducted 20-minute 4D ultrasounds during the 14th, 18th and 22nd week of gestation. They looked at two movements that require precision: Those directed to the baby's eyes and mouth and those that were headed to the uterine wall. Based on those movements, "researchers were able to predict babies' motor preferences," Pop Sugar reported. 

Published in Scientific Reports, the results showed that starting from the 18th week, the babies in utero executed significantly quicker movements that required precision with the more dominant hand, which was the right hand in the majority of the babies. Sure enough, after nine years, when they did a follow-up, the study's results proved to be 89- to 100-percent accurate. Out of the 29 babies, 25 grew up to be right-handed, while four were left-handed.

ADVERTISEMENT - CONTINUE READING BELOW

"Hand preference is due to the prevalence of one cerebral hemisphere, the contralateral one, over the other," lead researchers Valentina Parma and Umberto Castiello said in a statement.

According to the researchers, being able to foresee a baby's hand dominance could help identify particular diseases and conditions "such as depression, schizophrenia, and autism spectrum disorders" that are often aligned with a certain handedness." If these conditions are detected and diagnosed earlier, doctors can provide earlier intervention and treatment to help improve children's quality of life.

Whether it's DNA-coded or already evident in the womb, babies will take their time to show a preference for a dominant hand. Most babies equally use both hands as they learn how to grasp or throw objects. By age 2, your child may already show a preference for using his right or left hand over the other. By age three, when toddlers are mastering fine-motor activities such as stacking blocks and stringing beads, among others, their handedness become clear. 

Don't try to "correct" his hand preference just because you prefer your child to be right-handed. Child development researchers believe that forcing a left-handed child to be right-handed could affect how your child's brain is wired, and thus, pushing it to work harder. He may have more difficulty writing, using scissors or knives, and may not perform well or may get more tired easily when doing activities such as sports. 

"A child's handedness says something about the organization and function of their brain. The left and right hemispheres of the brain control motor action on the opposite sides of the body. Yet, the left and right halves of the brain are not equal in their control of different types of behaviors, which results in a bias of one hand over the other for certain tasks," writes developmental psychologist Gillian Forrester on The Conversation.

CONTINUE READING BELOW

Recommended Videos

If your tot still doesn't have a clear hand preference by 2 years old, encourage him or her to hold objects using each hand. Don't dictate which hand he should use in holding a spoon or a pen. Let him choose to extend to you his or her right or left hand when you give him a crayon or a block. When your child starts to show hand preference, give him activities that support and strengthen his dominant hand instead of trying to correct it. 

What other parents are reading

Celebrate your pregnancy milestones!


Enter your details below and receive weekly email guides on your baby's weight and height in cute illustration of Filipino fruits. PLUS get helpful tips from experts, freebies and more!

You're almost there! Check your inbox.


We sent a verification email. Can't find it? Check your spam, junk, and promotions folder.
Trending in Summit Network