Hone Your Child's Fine Motor Skills! 7 Best Toys for Squeezing, Stretching and Exploring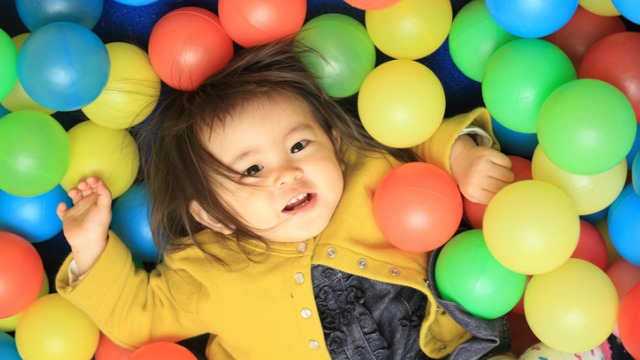 Much like seeing them walk for the first time, we beam with equal pride when we learn that our little ones can unbutton their shirt, use a spoon, hold a crayon, or remove their shoes. Between 0 months to 8 years old, children will progressively use and develop their fine motor skills, starting with having a reflexive grasp at 0-6 months, picking up their toys at 6-12 months, feeding themselves at 1-2 years old all the way to tying their own shoelaces and writing legibly from 7-8. 

Fine motor skills are the ability to make movements using the small muscles in our hands and wrists. They are essential not only to help children become more independent in daily tasks but crucial when they begin preschool. While children will naturally come around to develop these fine motor skills as they grow, it is helpful to be aware of what fine motor skills they should have developed at a certain age. Being aware means we can spot red flags and intervene early on when it comes to any delays and coordination problems that may manifest.

Tactile toys to hone your child's fine motor skills

Motor skills develop in children at different rates, and it helps if we can expose them to toys, play, and everyday items that encourage its development further. Open-ended toys such as blocks, cardboard boxes, clay, and stuffed animals all encourage movement and imagination. Here, SmartParenting.com.ph gathered a combination of online and mom-recommended items and activities that will get your little one saying, "I'll do it, mom" sooner than you can say 'shoelaces.'

ADVERTISEMENT - CONTINUE READING BELOW

1. Playdough

This is a childhood staple toy for as long as we can remember. Starting with simple balls, kids can progress to making different shapes and more intricate figures from clay while at the same time allowing their imagination to soar as they create stories in their mind using the figures they have just made.

Playdough enables children to poke, twist, roll, squish, cut and shape, strengthening their grip, control, and wrist muscles.

2. Zippers

Zips in bags, clothes, purses, and what-have-yous allow dexterity for those curious little fingers. "From my experience, it wasn't the toys that helped my daughter develop her fine motor skills," says Mian Arcega, mom of 22 month-old, Nara. "I noticed she likes playing with zippers on bags and knotted strings a lot. I have a colorful tassel at home that I hung on a drawer handle, and she always fiddles with it, loving its knots and grooves but zippers are her favorite!"

3. Magnetic drawing board

Not only is it a great and tidy toy for long road trips, but a magnetic drawing board allows kids to develop their artistic skills while using their grip when they hold the pen to scribble, sketch, and draw. When it's time to erase, they use the same fine motor skills each time they slide the erase lever.

4. Bubble wraps

Mian says that at 22 months, her daughter can pop the bubble in the wraps using her tiny fingers. For adults, this plastic wrap may be a reliable de-stressor, but for tots, it's a fun toy with a high sensory reward with each bubble they can pop. "Pinangigigilan niya!" says Mian. Make sure that when your child plays with 

ADVERTISEMENT - CONTINUE READING BELOW

Recommended Videos

5. Rainbow plastic links

These links can be attached to toys and feature grips with different texture and designs. They are versatile enough to be twisted, bent, squeezed and, as one mom discovered, nibbled on for teething babies. Mommy Mirma Tica-Ortiz introduced her baby boy, now 1 yr and 8 mos., Mikael to Rainbow Plastic Links at 4 mos. "The toy helped make his grip stronger. When he started teething, he would bite on this as well, so it helped strengthen his jaw," she shares.

6. Toys with moving wheels… 

Or any toy that your child can roll, spin, or twirl repetitively. "When Mikael was 8-12 months he was exposed to toys that would spin such as helicopter with a propeller or toy trucks with wheels. He would hold the main body of the toy and spin the propeller or the wheels if it was the truck," said Mirma. 7. 

7. Everyday home items

No need to look far and buy expensive toys. Everyday household items are the best when it comes to developing fine motor skills, especially for toddlers as mommies Mirma and Mian will attest. You can give them a new toy, but they still go back to wireless phones, empty bottles, hairbrush, cups, spoon, fork, empty bottles, caps, etc. "Especially remote controls!" Mirma and Mian stress.

The moms also emphasize the need to allow kids to do things on their own when they want to assert their independence. This is perhaps one of the best ways to sharpen their fine motor skills. As Mian puts it, "I let Nara eat on her own using her own spoon. I let her remove her own shoes, socks, shorts, and diapers. I also let her brush her teeth, and recently, I am proud that she learned to drink her vitamins using her own little cup."

ADVERTISEMENT - CONTINUE READING BELOW

What other parents are reading

Celebrate your pregnancy milestones!


Enter your details below and receive weekly email guides on your baby's weight and height in cute illustration of Filipino fruits. PLUS get helpful tips from experts, freebies and more!

You're almost there! Check your inbox.


We sent a verification email. Can't find it? Check your spam, junk, and promotions folder.

Trending in Summit Network