How To Manage Your Toddler's Temper Tantrums 'In The Moment'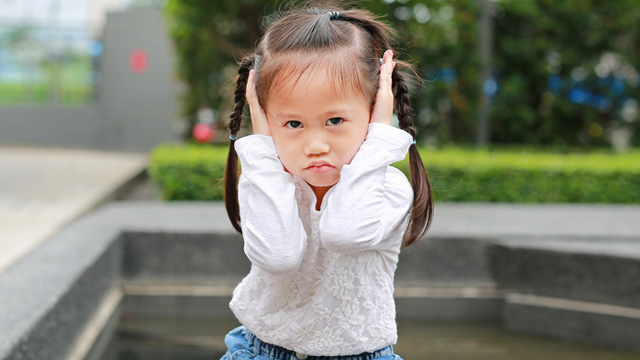 Disciplining or teaching a child to follow the rules is always tricky, but there's really no way around it, especially when the child reaches his toddler years. Many experts have suggested different approaches — positive reinforcement, reward system, modeling, and even age-appropriate punishment. All have their merits, and it is up to the parent to choose because she knows her child best.

How to "discipline in the moment"

One of the approaches many parents find useful is "disciplining in the moment." Correcting a behavior when parents see it is crucial and, in fact, can be an effective way to discipline toddlers. However, there is a caveat. According to an article in Child Mind Institute titled How To Discipline Toddlers, it is essential to be aware of how the correcting is carried.

Help your child understand what needs to happen next

Parents often say, "Don't do that" or "No," but it is actually more helpful to tell children what you want them to do instead, says Dr. Kristin Carothers, a clinical psychologist who was quoted in the article.

"Kids know what 'no' means, but they don't necessarily know what to do next after we say no, so you always want to make sure that you have an alternative for them," she explains. She adds that by saying, "keep your hands to yourself" or "use gentle hands" makes the message clearer.

The approach to disciplining in the moment may vary depending on the age of the child and the situation. Dr. Carothers cites the examples below.

ADVERTISEMENT - CONTINUE READING BELOW

Use time outs well

Time outs can work for aggressive behaviors among 3-year-olds. For younger kids, however, time out should not be more than three minutes, according to Dr. Carothers.

"'Time out' can mean time out from your positive attention. So parents might say, 'We keep our hands to ourselves. You hit your brother, so now you have to sit in this chair.'"

It is important to explain to the child what to do next after the time out is finished by telling him that  "You can ask your brother for the toy" or "You can touch your brother gently."

Teach your child the natural consequences

Parents can discipline in the moment by pointing out the natural consequences of misbehavior. "For example, if a child jumps on the couch, a natural consequence could be having her practice sitting calmly on the couch. If she writes on the wall, then you could have her wash the wall," the article reads. While the child may not be able to completely clean the wall, it reinforces the rules parents set.

When to forgo disciplining in the moment

Dr. Carothers points out that disciplining in the moment does not necessarily work in all situations. One example is when a toddler runs out to the street when something catches his attention. The child will be too young to realize the potential danger of what he did.

"Intervention on the opposite side is what works in such situations," says Dr. Carothers. This means holding your toddler's hand while walking on the sidewalk and saying something along the lines of "Good job holding mommy's hand! Thank you for staying close to me." Such comments let your child know these are the type of behaviors that you like to see.  

ADVERTISEMENT - CONTINUE READING BELOW

Recommended Videos

Dr. Carothers also points out that another situation where discipline in the moment might not work is expecting the child to be well-behaved during a "boring" social function. You can only manage expectations in such situations. While praising the child when you see her keeping still can reinforce the behavior, it is also important to find solutions to the situation by giving her something to do or taking breaks in between.

How to manage tantrums in the moment

Tantrums, especially among toddlers who are just learning to talk, can happen when they can't express themselves fully. "A child might act aggressively in the absence of developed language to communicate feelings like frustration, anger or embarrassment," explains Dr. Carothers. 

However, she also points out, that a child may throw a tantrum because he notices it has worked in the past to get what he wants. When this happens, a parent can immediately explain why he can't get what he wants, for now, says Dr. Carothers.

"Say you're leaving the grocery store and your child starts throwing a tantrum in the parking lot because he wants Goldfish [a brand of crackers]. You can say 'Thank you for telling me you want Goldfish; I like Goldfish too. Next time we go to the store, we can get some Goldfish.'"

Talking to a child this way might not work all the time, so another strategy, says Dr. Carothers, is to ignore the tantrum — no matter how embarrassing — and waiting for the child to calm down. When he does, immediately praise him for being calm.

ADVERTISEMENT - CONTINUE READING BELOW

What other parents are reading

Celebrate your pregnancy milestones!


Enter your details below and receive weekly email guides on your baby's weight and height in cute illustration of Filipino fruits. PLUS get helpful tips from experts, freebies and more!

You're almost there! Check your inbox.


We sent a verification email. Can't find it? Check your spam, junk, and promotions folder.

Trending in Summit Network