Mommies and Daddies, Here Are Old-School Parenting Rules You Can Still Use Today

Truly, there is a lot of wisdom to gain from the past, especially when it comes to raising kids.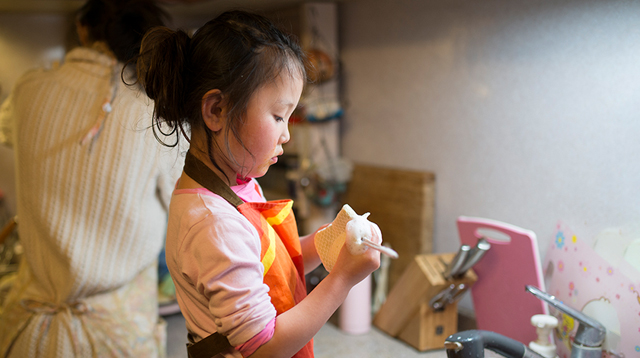 Perhaps one of the best parts of the past is that it is rife with wisdom that can be used as guidance for the future. This includes parenting rules that our parents might have used in raising us. Now that you have your own children to raise, those rules that you had to follow as a child can still be of great help in the present.

Old school parenting rules that still work today

Many things may have changed in the past years, but we still can't deny that there are plenty of parenting rules and practices that were widely used in the past that are still applicable today. These include establishing mealtime as family time and allowing kids to play outdoors. We also asked parents on Smart Parenting Village for their thoughts!

Let kids play outside

Growing up, you may have experienced being told by your parents to play outside. While, understandably, in the present time, some parents might be hesitant to let their kids explore the outdoors, the benefits of allowing your child to engage in outdoor play are undeniable, especially if she is just about to start going to school.

Pediatric occupational therapist Angela Hanscom shares, "[It is] when children desperately need to have a multitude of whole-body sensory experiences on a daily basis in order to develop strong bodies and minds. This is best done outside where the senses are fully ignited, and young bodies are challenged by the uneven and unpredictable, ever-changing terrain."

Mealtime is family time

ADVERTISEMENT - CONTINUE READING BELOW

This classic rule will not only guarantee that families get to spend some time to catch up with one another, but it also helps establish a routine that will provide comfort to children. "A positive, predictable home routine helps children feel safe and secure," says Heather Miller, director of the education firm LePage-Miller. "And doing the same things the same way at pretty much the same time each day facilitates the acquisition of skills and knowledge bit by bit, day after day."

Allow kids to experience failure

No parent wants to see their child sad and disappointed, but even when the temptation to stop your child from experiencing failure arises, intervening will only backfire later on. INSIDER writes, "Let kids try things that are a little too hard. Let them fall down. While they may be frustrated or upset in the moment, it builds their self-confidence when they can pick themselves back up."

Furthermore, when you shield your child from problems and failures, you might only end up not cultivating in her the ability to handle similar situations well when she grows up. She won't learn how to accept responsibility for her missteps, and might break under the slightest pressure.

What other parents are reading

Be your child's parent, not her friend

As a mom, you might want your child to feel that she can be comfortable with you — but still, don't forget your role. It is a parent's responsibility to set the ground rules and boundaries that they believe will best mold their children to be healthy and well-rounded individuals, even if it means that sometimes the kids might feel angry with or frustrated at them.

CONTINUE READING BELOW

Recommended Videos

Dr. Tovah Klein, author of How Toddlers Thrive, tells INSIDER, "Children feel safest when the parents are setting the rules. It doesn't have to be overly strict, but the structure that parents give and the rules that they set with the child in mind actually help children grow and develop and feel safe and secure."

Moms and dads from Smart Parenting Village also shared old-school parenting tips that they use in bringing up their kids

Kids need to help in doing chores

Almost all the parents shared that they believe children should be taught to help out in doing the household chores, because it helps teach kids different important values.

"There is virtue in learning those while they are young, It is instilling responsibility and self-sufficiency," shared one mom.

Set a curfew

Eventually, when your child grows old enough to start asking for permission to spend time with her friends outside, it is important to set a curfew for them to follow, according to SP Village parents. Setting curfews aids in establishing boundaries for your child to respect as well as in teaching her to be accountable for her actions, says Parenting on Purpose.

What other parents are reading

Always be polite

From never forgetting to say "po" and "opo," to doing pagmamano, to knowing how to say "Please," "Thank you," and "Sorry," SP Village parents said that respect and politeness should be taught to kids as early as possible. As one mom commented, "Teaching them respect and showing it to them by example is something we should do, not because it is just a tradition but [because] it is showing respect and courtesy to others."

ADVERTISEMENT - CONTINUE READING BELOW

Practice table etiquette

A lot of parents said that kids should be taught to only take the portion of food they can finish, make sure there is no bit of food left behind after meals, and learn to eat whatever's on the table. Other kinds of table etiquette that they said kids should learn are not using gadgets when on the table and praying before meals.

Take a nap in the afternoon

Another classic old-school household rule is taking naps in the afternoon, because according to other parents, having afternoon siestas can help kids grow taller and healthier. The best bonus after a quick nap: You'll get some yummy merienda to munch on when you wake up!

What other parents are reading

Celebrate your pregnancy milestones!


Enter your details below and receive weekly email guides on your baby's weight and height in cute illustration of Filipino fruits. PLUS get helpful tips from experts, freebies and more!

You're almost there! Check your inbox.


We sent a verification email. Can't find it? Check your spam, junk, and promotions folder.
Trending in Summit Network