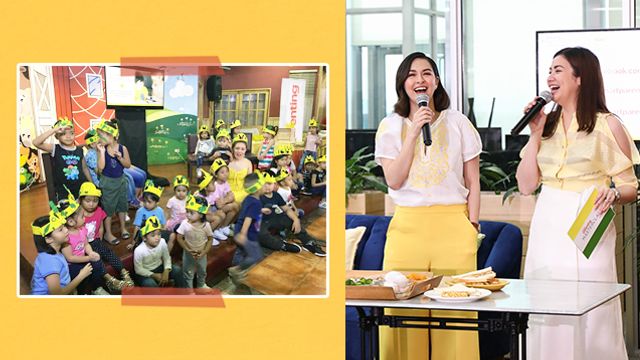 Parents know one of the toughest stages in parenting is toddlerhood. There's a reason why they call it the terrible twos and threes — your little one is learning how to be independent and that means pushing boundaries and asserting themselves. At the same time, they still don't have self-control and they are unable to regulate their emotions, which is why tantrums happen.
This challenging period also gets parents worried about whether their children are hitting developmental milestones and are they are experiencing speech and language delays. There are also questions on health and nutrition, which is why parents need all the resources and help they can get at this stage to put their minds at ease.
Every day, SmartParenting.com.ph makes it its mission to help parents navigate their journey with tips and advice on the website and its social platforms. But sometimes you want to hear it from the experts directly.
So, the Smart Parenting Masterclass: Toddler Expertips series was born. The brand Nido had recognized toddlerhood and preschool as the most critical yet the most underestimated stages of a child's development. So it partnered with Smart Parenting to mount a series of classes to help parents of toddlers find the answers about child rearing with the help of doctors, teachers, and parenting coaches.
"Nido, as moms' number one ally in their unique toddlerhood journey, saw common ground with what Smart Parenting offers to parents as the Filipino authority in raising bright, happy, and healthy kids," shared Nido in a statement. "We saw the partnership as an opportunity to join forces and to answer the most common questions that parents ask about their child's growing up years."
The goal, as Nido puts it, was to "to help parents become more confident to say yes to their toddler's self-discovery."
"That's why Nido offers products such as NIDO Advanced Protectus 3+ and NIDO Advanced Protectus 5+, that equip toddlers and preschoolers with age-appropriate nutrients for the brain, overall growth, digestion and protection so that they can explore and learn independently. Beyond our products, we also commit to providing parents with toddler expertise through various means such as the series of #ToddlerExperTips Masterclasses that we mounted with Smart Parenting."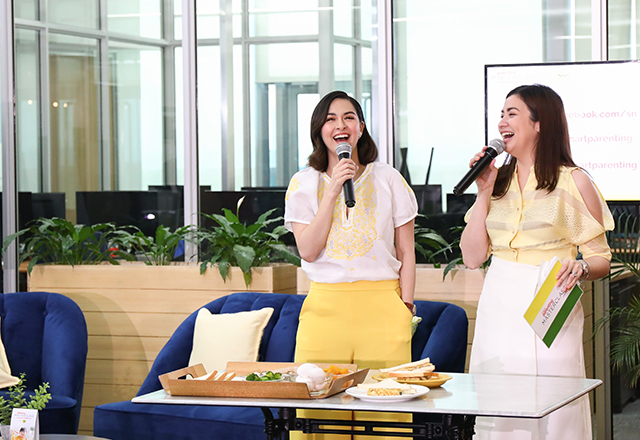 For the first Masterclass, the theme was "Eat: Make Your Child's Nutrition A Priority." Nutrition coach René Rose Rodrigo shared her tips for making snack time healthier for the kids, while author and mom Namee J. Sunico shared her secret weapon for picky eaters. Lastly, Dr. Jen Olay discussed how much sugar kids can have in a day.
For a special surprise, celebrity mom Marian Rivera shared her experiences on raising her daughter, Zia, to eat healthily and be a "magana" kid. "Wala kang bawal [na pagkain] pero lahat ng kakainin mo, ipagpapaalam mo sa'kin," she shared.
The second Masterclass was called "Learn: How To Nurture Your Child's Thinking Skills," where Nido invited renowned behavioral and developmental pediatrician Dr. Francis Xavier M. Dimalanta to talk about the warning signs of a child's language delay and what parents can do to help their kids. Smart Parenting brought in educator and child expert Thumby Server-Veloso to help parents learn the signs when their child is ready for preschool. Psychologist Irish Movido was also there to discuss emotional intelligence and why it's a better predictor for a child's future success.
In a special Q and A, celebrity mom Isabel Oli talked about her learnings when it came to dealing with her daughter, Feather, from getting her to eat healthy, preparing her for a sibling, and handling tantrums. "We don't tolerate [her] but hindi rin namin siya pinapagalitan," she shared.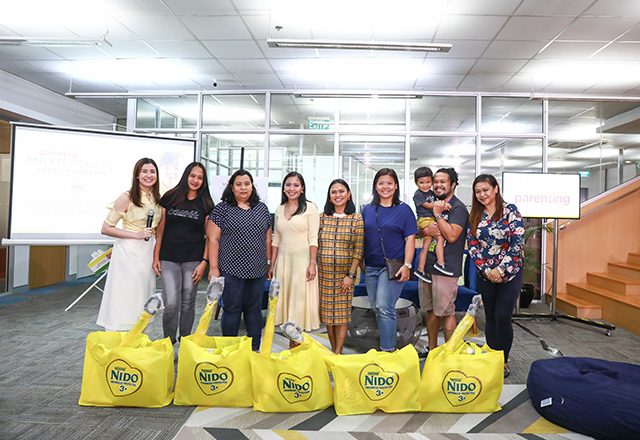 For the final two legs, it was all about play. The third leg's theme was, "Play: Your Child's Path To Becoming Brilliant." Mom and artist Tippy Go of Googly Gooeys organized a fun art workshop with the kids, where moms realized the benefits of letting the kids make a mess, while  Owie Dela Cruz, executive director of Abot Tala, discussed the pros and cons of screen use. For the final talk, Ani Almario, founder of the Raya School, talked about the positive effects of outdoor play on a child's brain development.
The last leg of our Masterclass was called "Play: Your Child's Path To Becoming Brilliant." Sari Lee, founder of Playscape and an early childhood educator, taught parents how to set up the best play school right in your home, while Tina Zamora, a school director, and Family Life and Child Development Specialist shared tips on choosing your child's first school, whether it would be a play school, nursery, or preschool. Lastly, child development coach Bloss Villafuerte talked about the power of play and its effect on a child's brain.
Parenting can be overwhelming, but it helps to have a support system — whether it's your family, friends, your doctor, or an online group and parenting resource — that you can rely on.
Are you raising a spoiled child without knowing it? Experts discuss the signs here.