Ban Spanking in Your Home, Says U.S. Group of Pediatricians

There are more effective discipline strategies that teach good behavior.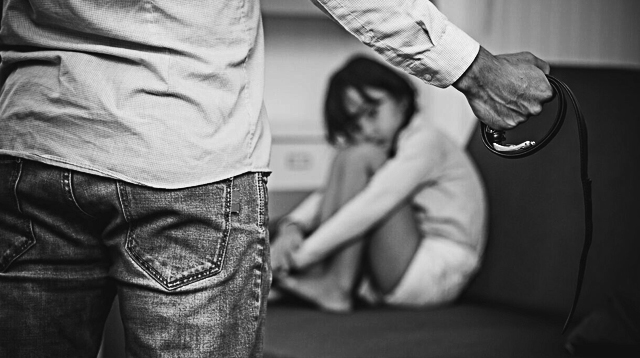 Spanking as a form of discipline continues to fuel parenting debates — some Pinoy parents believe that it can be used so long as you know the difference between abuse (hurting out of anger) and discipline (spanking for correction, out of love), while other parents say there are many other forms of positive discipline that are just as effective.

Whether you use spanking as a discipline method or not, several studies done over the past years have shown that hitting children is counterproductive and leads to more harm than good. In an updated policy statement on corporal punishment, the American Academy of Pediatrics (AAP) is calling for the complete ban of spanking as a disciplinary tool.

According to the AAP, corporal punishment is the "noninjurious, open-handed hitting with the intention of modifying children behavior." The organization previously published guidelines for effective discipline in 1998, where it recommended parents to be "encouraged and assisted in developing methods other than spanking in response to undesired behavior."

What other parents are reading

What spanking does to your child

According to AAP's updated policy, published in the journal Pediatrics, spanking increases aggression in young children in the long run and is ineffective in teaching a child responsibility and self-control. In addition, new evidence suggests that it may cause harm to the child by affecting normal brain development. 

Corporal punishment, as well as verbal abuse, may instill short-term feavr in the child but it will not improve behavior in the long run. It may even cause aggressive behaviors according to the AAP.

A recent study published in the journal Psychological Science found that children who have been spanked at age 5 had an increase in behavioral problems and difficulty with self-discipline at age 6 and 8, compared to kids who have never been spanked. Similar research has shown that hitting a child, yelling at or shaming them can elevate stress hormones and lead to changes in their brain's architecture. Harsh verbal abuse is also linked to mental health problems in preteens and adolescents.

ADVERTISEMENT - CONTINUE READING BELOW

What other parents are reading

Age-by-age discipline strategies

Robert D. Sege, MD, Ph.D., a pediatrician at the Floating Hospital for Children at Tufts Medical Center in Boston, USA, and co-author of the policy statement, says there are various disciplinary methods a parent can use for their child instead. These include rewarding positive behavior, using timeouts, and establishing a clear relationship between behavior and consequences.

For misbehaving children who are a year old and below, "the best thing to do is just pick them up and move them somewhere else, distract them, change the subject — that's usually all they need and they can handle it," Dr. Sege said in an interview with CNN.

Toddlers and preschoolers can benefit from the time-out method, where they retreat to a quiet place to let them cool down. According to the AAP, parents have to ignore the children completely for 1 minute for each year of age. For example, two-year-olds get a time-out of two minutes, while five-year-olds get a timeout of five minutes.

What other parents are reading

"What we talk to parents about is paying attention to your child's good behavior and paying less attention when they're misbehaving," Dr. Sege said.

When disciplining older children, letting the natural and logical consequences of misbehavior play out can be an effective strategy. "If they run out in the street, you don't want the natural consequence to be that they get run over by a car. But a natural consequence might be that they have to hold your hand when they're in the street, or they can't go out on their own past a busy street until you've observed them always looking both ways" said Dr. Sege.

"Parents can set up rules and expectations in advance. The key is to be consistent in following through with them," adds Benjamin Siegel, MD, FAAP, and co-author of the AAP policy statement.

CONTINUE READING BELOW

Recommended Videos

What other parents are reading

Kids will be kids and as they grow up, they will often test your patience. Discipline is part and parcel of parenting. But before you raise that hand to hit, better pause and think about the consequences of your actions because you might regret it later on.

"There's no benefit to spanking," Dr. Sege said. "We know that children grow and develop better with positive role modeling and by setting healthy limits. We can do better."

What other parents are reading

Celebrate your pregnancy milestones!


Enter your details below and receive weekly email guides on your baby's weight and height in cute illustration of Filipino fruits. PLUS get helpful tips from experts, freebies and more!

You're almost there! Check your inbox.


We sent a verification email. Can't find it? Check your spam, junk, and promotions folder.

Trending in Summit Network