College Admissions Cheating Scandal Is a Perfect Example of How Overparenting Hurts Kids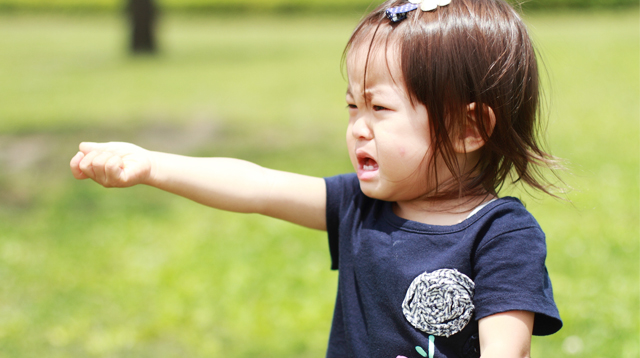 The United States is currently facing its largest ever college admissions cheating scandal, and the country's Federal Bureau of Investigation (FBI) have indicted 50 people including parents who allegedly took part in a nationwide scheme to rig the admissions process of Ivy League uiversities and elite colleges.

Among those charged are wealthy and powerful parents, including Hollywood actresses Felicity Huffman and Lori Loughlin, as well as Loughlin's husband, fashion designer Massimo Giannulli. The parents are accused of paying teachers and administrators to cheat on standardized tests and bribing school officials and coaches to accept students with fake credentials to get their children accepted at prestigious academic institutions.

The issue has become a painful reminder how affluent families can buy their way to greater privilege. Even sadder is the fact that some of the children had no idea what their parents were allegedly up to — implying that their parents didn't think they could get into these universities on their own merit.

What other parents are reading

Why kids need grit

One can say the scandal is an extreme example of overparenting. The desire to shield kids from disappointment and failure hurts a child in the long run or in this case parents end up committing fraud.

We've always talked about how kids need to experience failure and disappointment to cope with challenging situations. It builds resilience and grit, two life skills that are key predictors of a person's success in life — yes, even more than IQ.

"Grit is passion and perseverance for very long-term goals. Grit is having stamina. Grit is sticking with your future, day in, day out, not just for the week, not just for the month, but for years, and working really hard to make that future a reality. Grit is living life like it's a marathon, not a sprint," says Angela Lee Duckworth, a psychologist and author of Grit: The Power of Passion and Perseverance.

Grit is when you can accept failure without letting it crush your spirit and still be motivated to try harder the next time. It makes you want to be better and eventually reach your goals. Grit doesn't rely on intelligence and ability — instead, it's all about effort and persistence.

But when a child has a parent who's constantly hovering, fixing problems and making decisions for them, the child is robbed of the chance to learn grit. Instead, she'll grow up not knowing how to do things on her own.

ADVERTISEMENT - CONTINUE READING BELOW

What other parents are reading

"We had to learn things at young ages like how to speak to an adult on the phone," shares Catherine Lowry Franssen, a psychology professor at Longwood University, to Washington Post. "Now, I have college students who don't know how to make a phone call."

The more your child thinks, become frustrated, and try out different ways of doing things, the more she becomes an "expert" at figuring things out on her own many times, says psychologist Ma. Araceli Balajadia-Alcala.

Research shows that overparenting makes children more dependent and have diminished decision-making ability. They have low self-esteem and higher levels of depression and anxiety. You want your children to grow up happy and successful, but it's not the perfect grades that can guarantee it — it's grit.

Pressuring your children to excel in school may even backfire. Research has shown even the smartest kids can find it difficult to translate their academic excellence into career achievement. Academic achievers often have no tolerance for ambiguity or frustration — they're used to being number one, so the idea of hard work is foreign to them. Not only do they grow up entitled, but they also balk at the slightest hardship.

What other parents are reading

A reputable school does not mean automatic success

The college admission scandal may be happening in the U.S., but the pressure to get into a good school is a reality even in the Philippines. Kids are raised to work hard to get into the 'Big 3' universities — University of the Philippines, Ateneo de Manila University, and De La Salle University. They want their kids to get in these universities not just because these are good schools, but because of the prestige and the reputation that come with being a student in these institutions. But the name of school hardly matters if your child doesn't have grit.

ADVERTISEMENT - CONTINUE READING BELOW

Recommended Videos

"You are not where you go," says Jessica Lahey, author of The Gift of Failure: How the Best Parents Learn to Let Go So Their Children Can Succeed. In an interview with The Washington Post, she shares a story about promising her child that she wouldn't put a sticker of his college on her car. "That is not my accomplishment to show off in the parking lot. It's a personal decision about where he wants to go, what he wants to learn, and how he wants to learn it."

The prospect of letting children make their own decisions, take risks, and be disappointed is scary, but it's something that parents need to accept and start doing. If you want to raise your child with the ability to stand on her own two feet, the best way to do it is to give her the tools to do things themselves. Experience is the best teacher — so let your kids go.

What other parents are reading

Celebrate your pregnancy milestones!


Enter your details below and receive weekly email guides on your baby's weight and height in cute illustration of Filipino fruits. PLUS get helpful tips from experts, freebies and more!

You're almost there! Check your inbox.


We sent a verification email. Can't find it? Check your spam, junk, and promotions folder.

Trending in Summit Network