Instagram Rolls Out Parental Control Updates For Teens

It was first launched in the US and will soon be available in 7 more countries. Here's what you need to know.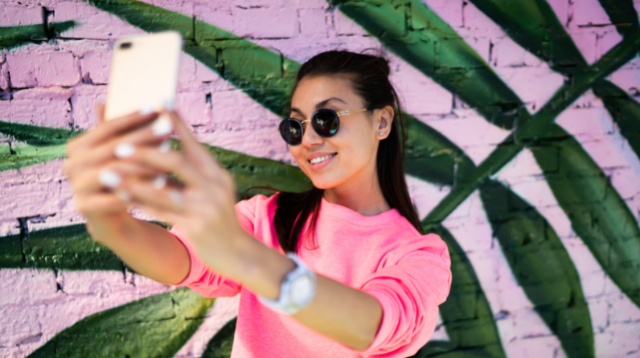 Parents are well aware and informed of the negative effects social media use can have on developing kids and teenagers, but admittedly most are at a loss where to start regulating.

In October 2021, Smart Parenting reported about Facebook's knowledge of the negative effect Instagram in particular has on teen girls body image and well-being in this story. 

Facebook has had this information in 2020 and the same story reports that Wall Street Journal wrote on September 14, 2021 that Facebook continued to conduct business as usual despite the data.

It was because of this that Facebook parent company Meta recently launched parental controls on Instagram, though it was only available in the US. 

On June 14, 2022, Adam Mosseri, head of Instagram released a video regarding the updates the platform is making to help keep teens safe on instagram.

Keeping teens safe online

"Keeping teens safe on Instagram is so important," says the father of three in his video. And the new updates Instagram is creating is said to be working toward that goal.

While parental controls on Instagram is not yet available in the Philippines, here's what parents need to know about it.

Parental controls on Instagram as of June 15, 2022

1.  Parental controls will be available to seven more countries, apart from the US.

In March, Meta first rolled out parental controls on Instagram in the US. TechCrunch reports that it will be rolled out within the month in United Kingdom, Japan, Australia, Ireland, Canada, France and Germany this month.

ADVERTISEMENT - CONTINUE READING BELOW

"Meta plans to roll out the tools globally before the end of the year," reports TechCrunch.Instagram's current age limit is 13 years old, however there is no way verify a user's age when creating an account as of yet.

Mosseri said in the video on the topic of parental controls: "we think parents know what's best for their kid. Cause each kid is different.

2. Parents can initiate the relationship between a teenage child's account and theirs.

"Now parents can initiate the relationship, where previously only the teen could initiate the relationship and clearly that's not enough, said Mosseri.

RELATED: 3 Things Parents Should Do Before Letting Children Join Social Media

3. Parents can set time limits.

By allowing time limits, Mosseri explains that parents can control the times and days when their kids cannot use Instagram, "because maybe you want to make sure they can do their homework and not be distracted at school, he says.

4. Parents will receive more information on who and what a child reports.

"We're providing more information to parents what teens are reporting  including who they reported and what they specifically reported, he says.

This will allow parents a better picture of what goes on in their child's online life and behavior, at least on Instagram.

Tech-regulation updates for all users

As with anything parenting, modeling the behavior you hope to see in your child is always the first step. And the new tools Instagram is launching may be the tech detox families need.

CONTINUE READING BELOW

Recommended Videos

1. Take a Break feature

Instagram is pushing its 'Take a Break' feature to allow users to set limits for themselves. It "lets you know how much time you've spent on Instagram.

You can set limits and encourage you to try something else, said Mosseri. If you are currently using a different app or timer to control your own usage, this in-app feature might be helpful for all family members since a parent will not have to convince their teenage child to download an app that the child knows will police them.

RELATED: Don't Let the 'Likes' on Social Media Rule Your Daughter's Self-Image

2. Nudges

"Now we've all been there, where we've gone too deep in one subject and popped up and wondered, how did I get here? How much time did I just spend? said Mosseri.

"So now if you spent too much time on one specific topic, and this is for teens to start, we're going to let you know you've spent a lot of time on one thing. 

He adds, "You might want to try a different topic. And we'll encourage you to explore something else as well.

What you can do about tech regulation in your family now

Since it's going to take a few months before Instagram rolls out these features in the Philippines, parents may want to start creating healthier relationships between their family and technology.

Here are a few ideas to start:

1. Create tech rules.

ADVERTISEMENT - CONTINUE READING BELOW

If your family does not have any rules yet, now is the best time to start. Once parental controls are available in our region, it may be harder to put your foot down if your child has been using it all this time without any guidelines at all.

You may want to consider: When can they use it? Where they can use it? How much time do they spend on it? 

Remember, if the company itself has created parental controls for its product, there must be a good reason why.

2. Balance your child's online and offline activities.

Do they have activities that are tech-free? What hobby or interest can be cultivated that can be the child's gadget-free time?

Maybe it's time to invest in that sport or musical interest. New York Times suggests, "you can draw firm lines for tech-free times, such as during dinner, in the car, or on school nights."

RELATED: Ina Raymundo's Parenting Tip: Don't Give Kids Devices Until They Find Other Hobbies

3.  Be a role model.

"Children are likely to not only copy our behavior, but they also feel like they have to compete with devices for our attention, says New York Times article 'How and When to Limit Kids' Tech Use'.

Identify times in the day when you commit to be gadget free:

Meal time
When a parent arrives home from work to allow for quality time to reconnect with the family
Drop-offs or pick ups 
Vacations and outings

ADVERTISEMENT - CONTINUE READING BELOW

Controlling tech usage is not easy, but it is worth trying to get right again and again.

What other parents are reading

Celebrate your pregnancy milestones!


Enter your details below and receive weekly email guides on your baby's weight and height in cute illustration of Filipino fruits. PLUS get helpful tips from experts, freebies and more!

You're almost there! Check your inbox.


We sent a verification email. Can't find it? Check your spam, junk, and promotions folder.

Trending in Summit Network