Philippine History, Marites, MaJoHa: What Role Do Parents Play In All Of It

One mom and educator says there are many factors why learning doesn't happen in the classroom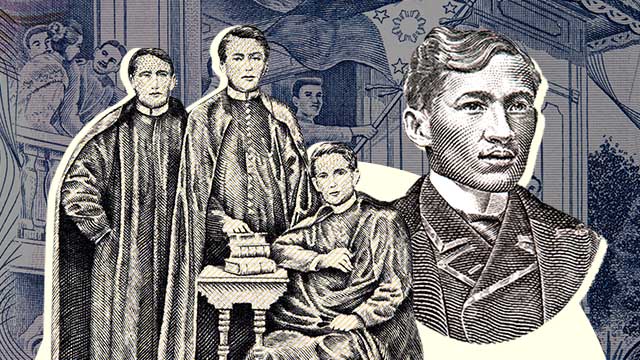 Just how important is Philippine History and who should our kids be listening to? 

History repeats itself–or maybe this time, just keeps coming up in online conversations. Recently, a celebrity comment about what History is got Filipinos talking. 

A few months earlier, social media was abuzz right before the Holy Week 2022 break due to a viral video of Pinoy Big Brother: Kumunity Season 10 where a challenge was mistakenly answered by its teen contestants.

The now popular question asked the monicker for the three Catholic priests who were executed, namely Mariano Gomez, Jose Burgos, and Jacinto Zamora. They are popularly known as Gomburza.

Why is Philippine History such a divided topic in its own nation? And why is it important for parents to know about these online discussions?

How is Philippine History taught to our kids?

On January 12, 2022, the Department of Education issued a statement clarifying that Philippine History continues ot be part of the curriculum.

ADVERTISEMENT - CONTINUE READING BELOW

However it is not a separate subject. It is taught within the context of other subjects. This is what the ACT Teachers Party List led by Representative France Castro is urging incoming Congress to do, to "prioritize House Bill 207 An Act Mandating the Inclusion of Philippine History as a Subject in the High School Curriculum."




Who is at fault?

It's the teachers. It's the students. It's the educational system. People were quick to weigh in on the 'MaJoHa' viral video with varying comments on who is at fault for what is now being identified as an 'educational crisis'.

Parents at Smart Parenting Village also shared their own thoughts. But some of our community members who are both parents and educators immediately balanced out the noise.

CONTINUE READING BELOW

Recommended Videos

Cecilia Calvo-Lewis says "I don't wish to use the word 'fault' because there are many factors why learning doesn't happen in the classroom." 

She goes on to point out pitfalls such as memorizing rather than understanding, being taught names but not what they stand for, choosing activities that don't make history relevant to a student's modern daily life, and not teaching independent skills "for our learners to acquire knowledge on their own."

Ena Olivares-Dizon, instructor at UP Mindanao and mother says "It's not really a one-sided approach. Marami kailangan i-consider before magbigay ng opinion sa issue." 

Before you judge the teens, please remember this

Ena says we must remember that everything and everyone we are pointing our fingers at is just like us, imperfect. Our educational system, the students, their parents/guardians, and the environment are all imperfect.

Joselle Ona, mom of two and teacher turned-stay-at-home mom admits that the viral video is "alarming" but before passing on judgment, she shares the same thoughts as Ena, there's much to consider.

Mommy Joselle says the current family setup is important to think of. Many homes have two parents who are busy providing for the family while facing the unique challenges of evolving technology.

"We are more occupied now and all of these are taking its toll on education."

Mommy Ena says students lack motivation and the educational system is fraught with problems. "Aminin na natin na yung mga naiisip na solution sa sistema ng edukasyon ay hindi sustainable at hindi nakaka-guarantee ng long-term benefits.

ADVERTISEMENT - CONTINUE READING BELOW

RELATED: Totoo Ang 'Online School Fatigue,' Sabi Ng Maraming Estudyante At Magulang

She cites policies like no-fail policy as problematic because it robs teachers of their academic freedom to determine whether a student should pass or fail.

Another problem she mentions is the lack of equal opportunity. "Hindi lahat nakakaafford ng mga kailangan sa eskwela kagaya ng school supplies, libro, gadgets at mabilis na internet connection" says Ena.

Sa una, nakakatawa pero habang tumatagal, di na nakakatuwa. Sana maging daan ito para makita kung ano ang kakulangan sa sistema ng ating edukasyon.

Sa lahat ng content creators, let's battle #MaJoHa. https://t.co/EWee7uZvZ5

— Robi Domingo (@robertmarion) April 12, 2022

Teen mistakes should not define them

"I hope we won't blame those teens alone. Neither should we label them and question their intelligence," says Joselle.

She adds, "Let's not normalize and patronize cyberbullying. As a parent, it alarms me that people are quick to judge others with a series of video clips. Those mistakes should not define them.

Here's another reminder: How long have our children been learning outside of the classroom through distance learning, modules, and for those who can afford it, online schooling? It is only this generation of students that has had to learn amid the challenges of the pandemic. It certainly is not fair to compare our education with theirs.

Let us recognize that students, especially in the Philippines which is one of the last countries to return to the classrooms, have much to contend with.

"I feel for these teens and their parents. If it's change we want, it should be a joint and collective effort from themselves, their families, teachers, and society as a whole," says Joselle.

What can we do as parents?

ADVERTISEMENT - CONTINUE READING BELOW

As both Joselle and Ena point out, this crisis is a multi-faceted problem that must also be approached from all the different aspects. Parents do have a role to play, and a large one at that.

Here are four things we can do:

1. Remember parents also play a part in children's education, which is not confined to the classroom.

"The education of our children should be a collaborative effort," says Joselle. "We should stop the mindset that learning should take place only in the four corners of the classroom. 

"The love and appreciation for our culture and history should start in our homes," she says.

"Children, as young as they are, should be taught that they are Filipinos and that there is a lot to love about the Philippines, including our struggles and triumphs in history," says Joselle. 

2. Speak to children in Filipino. 

Teacher and mom Joselle says talking to children more consistently in Filipino is part of passing on our culture and heritage. 

"Let's teach our kids early to learn to speak the vernacular—the language of the past which we have so much to learn from.

A previous Smart Parenting article entitled How to Raise a Child Fluent in Filipino First: Tips From Teachers advises to make learning Filipino fun by using songs and games. "The use of actions in a game of Charades for instance helps unlock words in Filipino." 

RELATED: Why I Made Sure Filipino Is My Daughter's First Language

3. Buy Filipino books, visit historical landmarks. 

ADVERTISEMENT - CONTINUE READING BELOW

"If you can afford it, bring them to historical places in the Philippines.  If money is an issue, a trip to the palengke or even a tricycle or jeepney ride will do," says Joselle. 

"Invest in children's books in Filipino. There are actually quite a lot of local books for kids that showcase the beauty of our country and narrate the lives of our heroes. 

She adds, "With appreciation comes learning so I hope we teach our kids to love our country." 

RELATED: These Picture Books Lets You and Your Kids Sing Along to Classic Filipino Folk Songs

4. Simply spend more time with the kids. 

Joselle says, "Teachable moments always emerge when we are with them. Let's grab those opportunities to share bits of knowledge. "We are after all co-educators of our children," she reminds.

National Association for the Education of Young Children (NAEYC) gives this advise when spending time with kids: "Turn off technology when you spend time with your child. Try not to text, answer calls, scroll through social media, or watch television."

Spending time with kids is about the quality, not the quantity, writes Jessica Alvarado for the site.

RELATED: Kids Stress Less When They Spend Time With Their Parents

As we know, it takes a village to raise a child. And certainly in kids' education, parents can create a positive impact.

What other parents are reading

Celebrate your pregnancy milestones!


Enter your details below and receive weekly email guides on your baby's weight and height in cute illustration of Filipino fruits. PLUS get helpful tips from experts, freebies and more!

You're almost there! Check your inbox.


We sent a verification email. Can't find it? Check your spam, junk, and promotions folder.

Trending in Summit Network