Real Women Confess: My Experience with Contraceptive Pills

Thinking of taking contraceptive pills? Let a doctor's expert opinion and ladies confessions help you decide.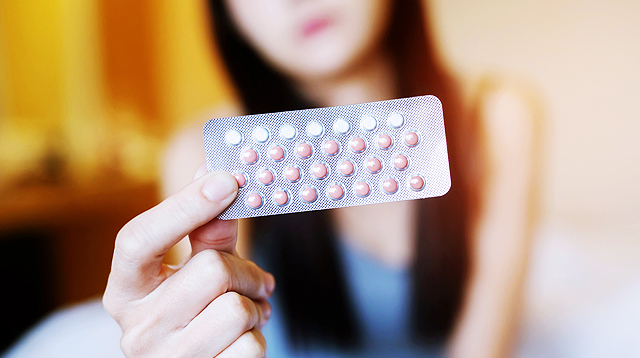 There are two reasons why your doctor would prescribe The Pill: one is for contraceptive reasons, and the other is for treatment of hormonal imbalances or conditions such as endometriosis, says Maria Carla Esquivias-Chua, M.D., an OB-gyn affiliated with Capitol Medical Center and Dr. Jesus Delgado Memorial Hospital, both in Quezon City.

But before you can take contraceptive pills, "the doctor has to consider first the patient's age, her menstrual cycle (if she has regular or irregular menstruations), any symptoms she might have (pain or undiagnosed bleeding between periods, etc.), her lifestyle, and family history, because there are relative contraindications to taking pills," Dr. Esquivias-Chua explains. For example, an obese patient or a heavy smoker may not be advised to take pills, nor would one with a family history of heart strokes and diseases that make the blood clot easily.

"It's really a case-to-case basis. That's why you should take pills only when prescribed by your doctor," she stresses. "After your doctor has explained the pros and cons and what to expect when you take The Pill, it could take you several brands before finding one that's hiyang," says Dr. Esquivias-Chua.

With that comes another factor to consider: the patient's financial capability. Some contraceptive brands have add-ons to combat the side effects pills may bring, but generic ones work as well. Taking contraceptive pills is one of the most effective ways to prevent pregnancy, but only when taken properly.

What other parents are reading

Dr. Esquivias-Chua reminds women, "as with any prescription, you have to take the pills as prescribed. If you stop taking the pill in the middle of a pack, it can disrupt you menstrual cycle and it could take a while for it to normalize. You also need to go for regular check-ups with your OB; take a pap smear test and, ideally, a transvaginal ultrasound every year to check for overall reproductive health," she says. These can help determine whether you can continue taking pills or need to stop.

Read and learn from these women's experiences with taking The Pill:

No pregnancies, please

'"I have been using Levora (generic name: levonorgestrel and ethinyl estradiol) for four years, then I stopped because my husband and I wanted to have a baby.

"I didn't go back to taking the pills right after giving birth because the doctor said it could affect my breast milk production. After breastfeeding for six months, I was supposed to go back on the pill when I accidentally got pregnant. We were so afraid that I'd get pregnant again, so I was back on the pill as soon as I could after giving birth to my second child.

"With Levora, I didn't experience many side effects except for the weight gain, but I'm also not entirely sure if it was because of the pill or my diet. Here in the U.S., I get my pills for free, but I remember it was really expensive in the Philippines. I'm now thinking of switching to IUD only because with two kids, I often forget to take them, and I just can't afford to have another baby."
— Reyna Garcia, 34, physical therapist in Anaheim, California, and mom of two

Pimple defense

"I use Diane pills (Diane-35, Php656 per pack, Mercury Drug) pills as an anti-antagonist for managing my pimples —- it helps avoid the growth of the really big ones —- and to correct my hormonal imbalance. For me, the contraceptive part was just a side effect.

"Before I started using the pill, my period was super heavy for three days—para akong umiihi ng dugo —- and I would have my period for six to seven days every month. When I started using Diane-35, my period was down to five days, and the heavy ones were only on the first and second days. I've been using pills since 2006. I have no problem with it, except I sometimes forget to take it at the same time every day. What I do is take it the moment I remember I've forgotten a dose."
—Bernz Lazo, 32, marketing official and mom of three

What other parents are reading

Absolutely hate 'em

"I've been on a slew of pills to treat my endometriosis/adenomyosis, not really for pregnancy prevention. Some I took continuously with no seven-day placebo break to stop my period completely. One thing I can share is that women should know their complete medical history before speaking to a doctor.

"I've had a history of migraine with aura, and I'm certain I mentioned 'headaches and migraines' to my OB but not the 'aura' part. She gave me a combination pill that triggered the worst migraines for two weeks straight. When I complained about it, she told me 'Women who get migraines with aura can't take combination pills.' I ditched that doctor after that.

"I never really had anything that worked well; parang sa lahat ng [contraceptive pill brands], naloloka ako. was on Loestrin Fe (generic name: ethinyl estradiol and norethindrone) the longest, way back when. That was a combo pill, too, but for some reason the effect wasn't so bad on me.

"I really hated taking pills because of all the side effects. When I give birth, I'll stick to the calendar method."
— Mia B., 33, project manager based in the U.S. and mom of two

No side effects

"I was prescribed pills by my OB because I was experiencing intermenstrual bleeding. I was initially prescribed Diane-35 but I became constipated, so upon recommendations of officemates, I switched to Yasmin (Php813 per pack, Mercury Drug). I've had a history of hormonal imbalance, I also had to take pills when I was 13 because my period would last more than one week.

"I was immediately hiyang with Yasmin. My skin has gotten clearer and I don't get pimples as often. When I do get acne, they fade in one to two days. My period has been regular since I started using it, and I no longer experience intermenstrual bleeding.

"While it's effective and has no negative physical side effects for me, it's rather expensive. It's also cumbersome to keep drinking them at the same time each day. But I just make sure to incorporate it in my morning routine (drinking before breakfast)."
— Steph Esguerra, 31, communications specialist

What other parents are reading

Irregular intake

"I've been using pills since I was in college. I've tried three brands, but they all gave me migraines and vomiting. Nahiyang ako sa pinakamura: Trust pills (Php42.50 per pack, Mercury Drug).

"I was already an insomniac before, so when taking the pill made me lose even more sleep, I was used to it. The only real downside for me was I developed polycystic ovaries. My OB said to cut down on taking pills after I gave birth, dahil dumadami 'yung cysts. But when I stopped, I had spotting naman, also because of the cysts. It only went back to normal when I started taking the pills again, but not every day. After my period week, I would take it paminsan-minsan lang.

"What I can tell other women is to take pills only when prescribed by your doctor. Kaya lang din ako uminom ng pills kasi anemic ako. I used to have blood transfusions when in high school because of my heavy period. My OB said the pills could help regulate my menstrual flow. Eventually, though, I took it to prevent getting pregnant. But I missed just one single pill and I got pregnant.
— Christine dela Rosa, 34, interior designer/contractor and mom

Don't be shy about it

"I started taking birth control pills in 2012 because I want to have unprotected but safe sex with my partner who I was with exclusively for over four years at that time. So I did my research then consulted an obstetrician-gynecologist. I was clear, upfront, and honest with my doctor about my reasons for wanting to take pills, feeling a little shy at first, but staying firm about it. And she respected me for it. This allowed me to discuss freely with her all my concerns and questions about birth control.

"She prescribed Yaz pills (Php889, Mercury Drug) because it was one of the newer oral contraceptives that didn't make you gain weight, which was one of the side effects I didn't want. It was a little pricey, but my doctor assured me I'd be all right because I exercise regularly and didn't have any history of blood clots. With Yaz, I didn't have any trouble at all; no nausea, no headaches or other side effects—except for the noticeable drop in libido, which really wasn't a big issue.

"After a few months on Yaz, I tried Diane-35 because it was cheaper, but I really gained a lot of weight despite my regular exercise. So I switched back to Yaz until I stopped taking pills last year. I went back on the pill this year to treat my polycystic ovary syndrome (PCOS), where I was prescribed Yasmin for the first few months, and told to revert to Yaz if necessary.

"What I realized about birth control and reproductive health is that no one talks about it. A lot of women are shy about discussing sex and their bodies, worried that their doctors and others would judge them. If there's one thing I learned, this – all of this – is to take care of you. Don't let others prevent you from being a responsible adult and taking care of your body. At the end of the day, it's your body, your life, and it will be you who has to deal with any consequences."
— Angela Silvestre, 22, magazine editor

What other parents are reading

Celebrate your pregnancy milestones!


Enter your details below and receive weekly email guides on your baby's weight and height in cute illustration of Filipino fruits. PLUS get helpful tips from experts, freebies and more!

You're almost there! Check your inbox.


We sent a verification email. Can't find it? Check your spam, junk, and promotions folder.

Trending in Summit Network