Why Yaz Contraceptive Pills May Be Worth the High Price Tag

Yaz contains two female hormones: ethinyl estradiol (an estrogen) and drospirenone (a progestin).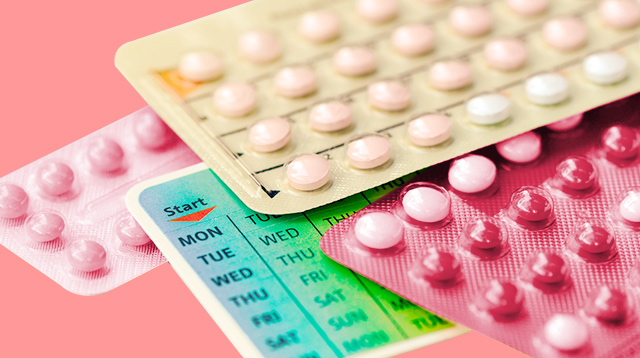 While birth control pills are primarily taken to prevent pregnancy, doctors have also been prescribing contraceptive pills for various other conditions, like managing polycystic ovary syndrome (PCOS) and endometriosis, regulating periods, and clearing out acne. Yaz pills, manufactured by Bayer Healthcare Pharmaceuticals, is one of the birth control pills prescribed to women with these conditions.

How Yaz pills work

Yaz contains two female hormones: ethinyl estradiol (an estrogen) and drospirenone (a progestin). These hormones reduce your risk of getting pregnant by stopping ovulation.

It also causes changes to the cervical mucus — it can make the cervical mucus thicker, which makes it harder for sperm to reach the egg. Plus, it makes the uterine lining thinner. On the off-chance that ovulation does occur and the egg is fertilized, the thinner uterine lining will make it harder for the egg to attach to the uterine wall.

What other parents are reading

Other uses of Yaz pills

Treatment for Premenstrual Dysphoric Disorder

Yaz is approved by the U.S. Food and Drug Administration (FDA) to treat the symptoms of premenstrual dysphoric disorder (PMDD), a rare but severe form of premenstrual syndrome that affects around 75% of women, according to VeryWell Health.

"The big difference is functionality. PMS is uncomfortable, but people can manage. PMDD is not manageable," said Edwin Raffi, M.D., M.P.H., a staff psychiatrist at Massachusetts General Hospital's Center for Women's Mental Health, in an interview with Self.

PMDD affects the psychological well-being, social interactions, and relationships of women. Its symptoms are anger, irritability, and anxiety. Experts think that the synthetic hormone drospirenone (which Yaz has) helps as it minimizes a person's reaction to hormone changes.

According to research, Yaz "decreases premenstrual mood deterioration while improving all self-reported symptoms, functioning, and quality of life measures."

ADVERTISEMENT - CONTINUE READING BELOW

What other parents are reading

Treatment for acne

Yaz is also approved by the FDA to help treat acne in women 14 years of age or older and who also need an oral contraceptive, according to Healthline. Drospirenone blocks acne-causing androgens like testosterone.

How to take Yaz pills

Yaz is a combination hormonal birth control pill. But unlike other brands that require you to take pills with hormones for 21 consecutive days, those on Yaz need to take pills with hormones for 24 consecutive days. The remaining tablets are placebo pills, which you take for four days. You can expect your period to come two to four days after starting on the placebo pills. If you want to delay your period, you can choose not to take the placebo pills and just start on a new pack right away.

If you are starting your very first pack of pills, you may choose to start on Day 1 or on a Sunday. If you pick Day 1, take the first light pink pill during the first 24 hours of your period. You don't need to use a backup method of birth control since you are starting the pill at the beginning of your period.

If you choose to start on a Sunday, take the first light pink pill on the Sunday after your period starts, even if you are still bleeding. You should use another method of birth control if you have sex any time from the Sunday you started your first pack until the next Sunday (7 days.)

If taken correctly, Yaz pills are 99% effective at preventing pregnancy. But with imperfect use (like constantly missing pills or not taking it at the right time), its effectiveness drops to around 92%, and pregnancy can occur.

Each pack comes with a sticker containing the days of the week, and you can conveniently choose to label the pack according to the day you started taking your first pill. It can help to remind you to take the pill every day. According to the leaflet, it is important to take Yaz at about the same time every day. You can choose to take it before or after meals.

CONTINUE READING BELOW

Recommended Videos

What other parents are reading

Yaz pills side effects

Women will react differently to medication, and side effects are to be expected especially when it comes to birth control pills. This is why it's important to consult with your obstetrician-gynecologist and you follow his prescription before taking any pills. Be honest about your medical history and discuss any of your concerns as your doctor will take all of this into account before he prescribes you with birth control pills.

Weight gain

One of the most common side effects that come with most birth control pills are weight gain and bloating. Taking hormonal birth control of any kind such as the pill, an IUD, or an implant may cause your body to retain more fluid before your period, according to Health.com.

According to Birthcontrol.com, drospirenone also acts as a diuretic, which helps your body flush out fluids instead of retaining them. It can result in less bloating and weight gain. However, this is subject to personal experience and how the drug affects you.

What other parents are reading

Common side effects

Nausea or vomiting
Bleeding between your periods
Abdominal cramps
Breast tenderness
Headache
Mood swings
Trouble wearing contact lenses
Change in appetite
Change in libido
Hair loss

Serious side effects

Blood clots
High blood pressure
Gallbladder disease
Increased potassium level
Liver tumors (rare)

Although Healthline says serious side effects are rare in healthy women, these side effects still merit a discussion with your ob-gyn.

What other parents are reading

When NOT to use Yaz pills

If you have preexisting conditions, Yaz may not work as a birth control method or may have adverse effects on you. Avoid Yaz if you have:

ADVERTISEMENT - CONTINUE READING BELOW

Blood clotting problems
High blood pressure not controlled by medication
Diabetes, especially if it has caused kidney, eye, nerve, or blood vessel damage
A history of severe migraines
A history of breast cancer or any cancer affected by female hormones
Liver disease
Kidney disease
Adrenal disease

What women think of Yaz pills

Over on SmartParenting.com.ph's Parent Chat, not a lot of users take Yaz pills. However, one mom, who was prescribed Yaz for her PCOS, noted that she did not experience any serious side effects while taking the pill.

"Nung first month, nahihilo and headache, pero after wala ng symptoms," she writes. "Ang magandang effect sa 'kin is napansin ni hubby na kuminis skin ko, glowing daw." She also notes that since it corrected her hormonal imbalance, she was able to lose weight. However, she experienced a decrease in sex drive.

"I stopped kasi nag-plan kami ni hubby magka-baby ulit," she writes. "After just one week of stopping, I got pregnant agad!"

Nannie, 26, tells Cosmo.ph that she was prescribed Yaz to treat her acne. "My acne disappeared after three months. The scars faded after a year and now I have incredibly clear skin even with minimal skin care."

Although she gained weight while on the pill, she attributes it to the combination of antidepressants and psychiatric medications that she takes.

What other parents are reading

Nannie says she likes Yaz because she gets to control her monthly period. "It gives me confidence that I'll always have my period on time. I can also choose to delay my period by simply skipping the placebo pills and going straight to a new pack. This is a safe practice that my doctor recommended."

I was prescribed Yaz a few years back to help treat my PCOS and since I started, I was lucky enough not to feel any side effects. Before I started on Yaz, I had gained a lot of weight due to PCOS, but I did not put on any additional weight after going on the pill. I even lost weight as I was actively exercising at the time.

Yaz also helped clear up my acne — some of my friends even noted that my skin was "glowing" a few months after I started on Yaz. However, when I stopped taking Yaz for six months, my acne came back, and it was worse. I had to take Yaz again to manage my acne.

ADVERTISEMENT - CONTINUE READING BELOW

What other parents are reading

Controversy surrounding Yaz pills

In 2011, a study found that the pills containing drospirenone, including Yaz, have a higher risk of blood clots than earlier types of birth control pills. This prompted a number of lawsuits in the United States against Bayer, the pill's manufacturer. In December 2011, the FDA ruled the drugs slightly more likely to cause blood clots but are still safe for general use.

"Most birth control pills do increase a woman's chance of developing a blood clot," explains Dr. Jennifer Co, an ob-gyn and infectious disease specialist who holds clinic at the FEU-NRMF Medical Center in a phone interview with Smart Parenting. "If a patient has varicose veins, it can impede blood flow, and so we don't usually recommend birth control pills to them."

Concerns like these make it all the more important to consult your ob-gyn before taking any birth control pills, as prescriptions vary depending on a woman's medical history and needs. "I always discuss the different forms of contraception, and let the patient decide. I never impose on what particular pill to take," Dr. Co says.

What other parents are reading

Should you take Yaz pills?

Yaz is one of the most expensive contraceptive pill brands available in the market. (One pack costs Php889.50 at Mercury Drug). However, it is one of the brands ob-gyns recommend if you want to go on the Pill without experiencing common side effects associated with it.

According to WebMD, the catch with birth control pills is that the more estrogen you take, the more likely you are to have side effects such as headaches, nausea, breast tenderness, and rare, but potentially fatal blood clots. But since Yaz contains an ultra-low-dose of the estrogen ethinyl estradiol (around 20micrograms), it also comes with a lower risk of side effects like headache and fluid retention, says Dr. Co. She adds, "It has no mineralocorticoid and androgenic effects."

If you want to maintain your figure while on the Pill and you have the budget for it, you may want to ask your ob-gyn about Yaz.

ADVERTISEMENT - CONTINUE READING BELOW

What other parents are reading

Celebrate your pregnancy milestones!


Enter your details below and receive weekly email guides on your baby's weight and height in cute illustration of Filipino fruits. PLUS get helpful tips from experts, freebies and more!

You're almost there! Check your inbox.


We sent a verification email. Can't find it? Check your spam, junk, and promotions folder.

Trending in Summit Network