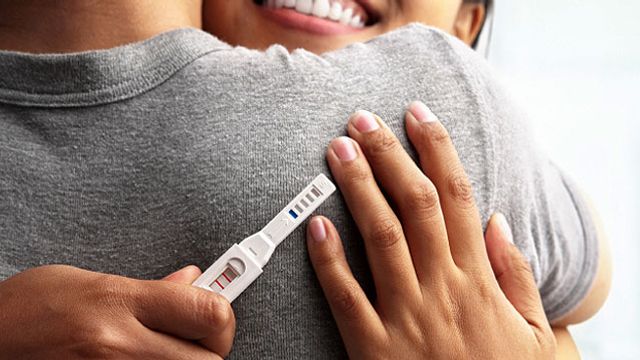 If you want to be parents, no obstacle is too hard to overcome and no solution is too absurd if it gives you even the slightest chance to successfully conceive. Agree?
Needless to say, couples who are trying to get pregnant need to time their sexual contact during the woman's ovulation period, the only surefire way to get pregnant. However, there are a few tweaks in your lifestyle that could help you achieve your goal. They do not offer a guarantee, but it couldn't hurt to try the following:
Exercise may help produce healthy sperm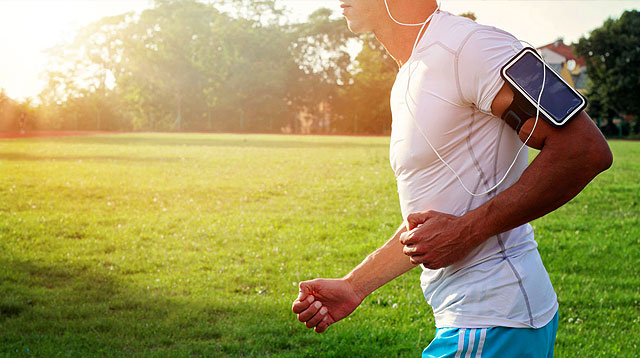 We already know the good things exercise can do to our bodies, but add this one to the list: it could help your man produce healthier, not to mention, more, sperm!
Researchers at Behzad Maleki at Justus-Liebig University in Germany enlisted 280 middle-aged men and gave them one of three kinds of exercise regimens, from moderate to high-intensity activities, or no exercise at all, and followed them for six months to see if exercise of different intensities had an effect on sperm quality and count. All of the men who committed to some form of physical activity showed improvements in their sperm -- they showed less DNA damage, better sperm shape, had lower levels of metabolic stress factors, and an increase in numbers.
"This fits reasonably well with what we thought about the effects of exercise," says Dr. Peter Schlegel, vice president of the American Society of Reproductive Medicine (ASRM) and chairman of urology at New York Presbyterian/Weill Cornell Medical Center, noting that the study, albeit small, is better conducted than previous ones, which didn't randomly assign exercise regimens and only recorded sperm measures among men who reported their exercise habits after the fact. The study, published in the journal Reproduction, also showed that high-intensity exercise is not needed; just continuous, moderate-intensity activities can already do wonders.
Schlegel notes that the key word is "continuous," as regular exercise is known to improve blood circulation and blood vessel health. This could, in turn, do well for the males' testes, the male organ responsible for sperm production, which is sensitive to blood flow and heat. It's really just a bonus that exercise helped the men lose body fat (excess fat had been linked to metabolic stress) and improve their overall fitness levels. 
Self-induced orgasms could improve woman's fertility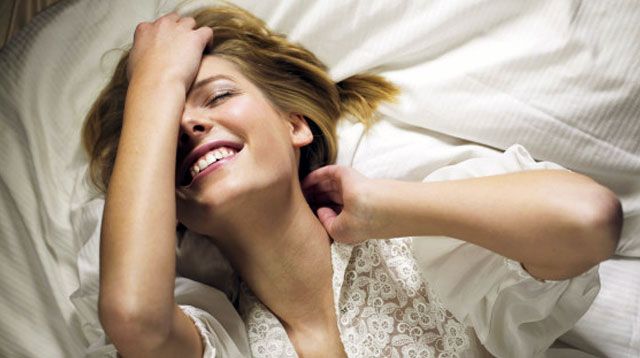 A new study suggests that orgasms can improve a woman's fertility. Technically, the study involved women giving themselves an orgasm, but orgasms may not necessarily be due to female masturbation alone (we just mentioned how to improve your man's fitness).
The researchers from the University College of Cork specifically sought to determine whether orgasms could help boost women's chances of conception. The study, published in Socioaffective Neuroscience & Psychology, involved six women aged 26 to 52 to record orgasms at home, and use semen simulations and a collection device that measured the amount of semen that had been retained in the female reproductive organ. The women acted on their own, so in some instances, they did not achieve the Big O.
The study's findings revealed that orgasms could boost fertility by as much as 15 percent. "It appears that female orgasm does perform some sort of sperm-retention function," wrote the researchers led by Dr. Robert King. This means that orgasms could make a woman's reproductive system more sperm-friendly, thus potentially increasing her chances of getting pregnant. Dr. King knows that it is but a small study, but hopes to pursue it on a larger scale. It may very well offer definitive answers also to why women orgasm.
Experts have widely speculated that women orgasm for reproductive purposes, and one theory, the popular "sperm up-suck theory," suggests uterine contractions, along with the chemical release of oxytocin during orgasm, could act as a vacuum to push the sperm into the vaginal canal and help fertilize an egg. And who doesn't want orgasms, whether or not it could help you conceive? It's a win-win. 
The takeway: It could be time to stop worrying about getting pregnant and enjoy each other more in bed. Maybe it's also time to get into some form of exercise (sex included), not just for your hubby, but also for yourself. After all, exercising together can do you both a lot of good other than getting those two lines on a pregnancy kit. 
[h/t: Time, Irish Mirror]