Why Egg Freezing Isn't a Sure Thing: 6 Things You Should Know First

Here's why having your eggs frozen doesn't guarantee a pregnancy will happen.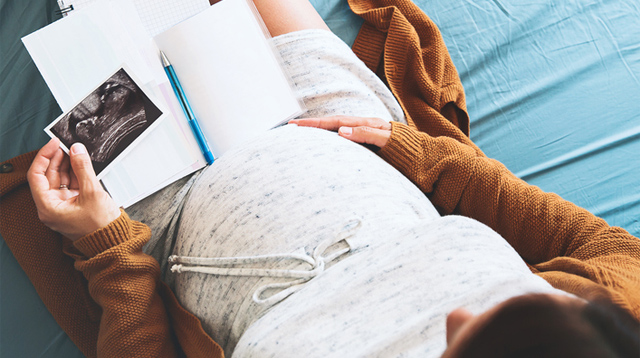 The option to have your eggs frozen has been available in the country since 2012, but it's only been gaining ground in the last couple of years especially after some well-known personalities like fashion designer Mitch Dulce, radio and television host Sam Oh, and entrepreneur Cristalle Belo-Henares revealed they had undergone the procedure.

Hospitals like St. Luke's Medical Center-Global City and The Medical City have also started to offer the procedure in recent years, making it more "accessible" to women. Egg freezing, also called oocyte cryopreservation, is an appealing option for women who are single or married but do not want children yet. Should they wish to delay pregnancy, having their eggs frozen can be their "fallback." 

But just like any procedure, having your eggs frozen does not automatically guarantee pregnancy. "There are a number of factors that affect your chances of getting pregnant, including a woman's age, the number of eggs for storage, and egg quality," says Dr. Virgilio M. Novero, Jr., head of the Center for Advanced Reproductive Medicine and Infertility (CARMI) at St. Luke's Medical Center-Global City, 

What other parents are reading

If you are thinking of freezing your eggs, here are some questions that you should ask first: 

When should you do it?
According to Dr. Novero, ages 33-37 may be the most reasonable age range for freezing because the egg quality is still high, and you avoid the risk of premature egg freezing.

But in a recent article that appeared in the Washington Post, Brigitte Adams, a single, successful career woman who became the "poster child" of egg freezing in the United States four years ago, revealed that despite having 11 eggs frozen in her late 30s, she was still not able to get pregnant when she decided to thaw her eggs at 45 years old in early 2017.

Brigitte is now encouraging women who are thinking of egg freezing to do it in their late 20s or early 30s. "I had no idea that there was such an inflection point in egg quality at age 35 — that only gets worse with each passing year," she tells Washington Post.

ADVERTISEMENT - CONTINUE READING BELOW

What other parents are reading

How many times should I do it?
Brigitte learned the hard way that one round of egg freezing will not always lead to pregnancy. "Once I froze my eggs, I thought, 'I don't need to think about this,'" she tells Washington Post. "But had I known I had 11 eggs that were extremely poor quality, I would have gone back and done another cycle…or two."

But keep this in mind: The cost of one round of frozen eggs can be very expensive. You are looking at roughly Php10,000 for testing; the procedure starts at Php180,000; and then the annual storage fees starts at Php12,000.

How many eggs should you freeze?
In April 2017, Janis Heidi Fox, an obstetrician-gynecologist at Brigham and Women's Hospital in Boston, and Randi Goldman, a clinical fellow at Harvard Medical Medical, published their study on egg freezing in the science journal Human Reproduction. Using data from women who underwent in vitro fertilization (IVF) without freezing their eggs and comparing it with women who underwent IVF with frozen eggs, they came up with a model that predicted the probabilities of getting pregnant based on a woman's age and the number of eggs retrieved.

According to their analysis, women aged 35 who freeze 10 eggs has a 69% chance of having a baby. At age 37, they have a 50-50 chance. At age 39, they have a 39% chance. (If you want to know probabilities based on your age and the number of eggs you want frozen, a calculator based on their model can be found here.)

CONTINUE READING BELOW

Recommended Videos

What other parents are reading

How many eggs will survive the process?
According to Dr. Novero, after evaluation, it starts with ovarian stimulation using hormone injections (to facilitate the growth of follicles that contain the eggs). Afterwards, the eggs are collected and immediately frozen via 'vitrification' (ultra-rapid freezing).

As long as the eggs are stored under ideal conditions, they may be stored for generations, says Dr. Novero. But it will ultimately depend on the woman's reproductive age. When the woman decides to get pregnant, her eggs are then thawed and fertilized using her husband's sperm.

Just like in IVF procedures, using frozen eggs won't guarantee pregnancy. Embryos can be abnormal and might not survive implantation. In Fox and Goldman's model, only 85-95% of eggs at the thawing stage, 70% at the fertilization stage, 70-75% during implantation, and only 60% will make it to live birth.

What other parents are reading

How healthy should I be?
Women who are good candidates for egg freezing are those who are below 38 years old, are non-smokers, have an ideal body weight (with a BMI of 19-25 kg/m2) and have had no major conditions like endometriosis, history of tubo-ovarian infection or polycystic ovary syndrome (PCOS), according to Dr. Novero. She should also have a good ovarian reserve (a good supply of eggs after evaluation).

At this stage, Brigitte advises that you should also consider asking your doctors about getting AMH and FSH tests. The AMH (anti-mullerian hormone) test will help monitor your ovarian reserve while the FSH (follicle-stimulating hormone) Day 3 test will check the production of eggs by the ovaries. The AMH test is available at CARMI.

ADVERTISEMENT - CONTINUE READING BELOW

Should I consider embryo freezing?
Dr. Novero actually recommends that embryos (eggs fertilized with sperm) should be formed and frozen, instead of just the eggs. "Embryo freezing and thawing results in a higher chance for success compared to egg freezing (which are later thawed and fertilized with sperm)," he says. "Embryos tend to survive better than eggs because of a lower water content. The survival rates of frozen embryos after thawing range from 90-95%, whereas the survival rate of frozen eggs after thawing is about 80-90%."

Take note, however, embryo freezing is legally allowed in our country for married couples only. It's one of the reasons why Mich Dulce opted to have her eggs frozen in another country. In an interview with Preview.ph, she said the "the ethical code in the country is that you can't fertilize your egg unless it's your husband's sperm. That completely defeats the purpose of freezing my eggs as a single woman."

 

What other parents are reading
Celebrate your pregnancy milestones!

Enter your details below and receive weekly email guides on your baby's weight and height in cute illustration of Filipino fruits. PLUS get helpful tips from experts, freebies and more!
You're almost there! Check your inbox.

We sent a verification email. Can't find it? Check your spam, junk, and promotions folder.
Trending in Summit Network