Aside From APAS, 4 More Reproductive Immune Disorders Can Threaten Your Pregnancy

Those who have recurrent miscarriages suffer from two or more categories of reproductive immune disorders.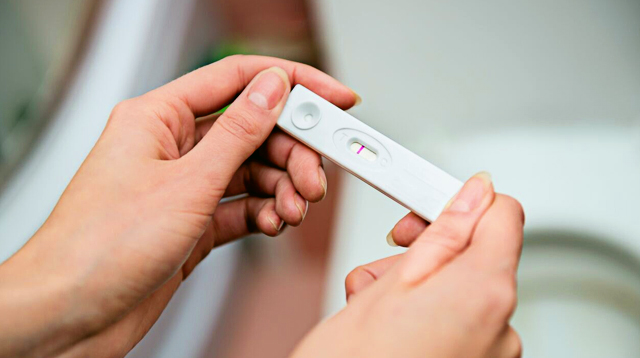 "There is always hope for the hopeless" is what my immunologist, Dr. Carol Tolosa-Gloria, always tell us, her patients. And as someone who has gone through repeated miscarriages, this statement is something that I have held on to during the times that I was undergoing workup to prepare my body to become baby-friendly. It has been a long journey, and I went gone through hell and back before I was able to hold my Santiago and Lucia.

I had my first miscarriage in 2012 and then again in 2013. "Baka meron kang APAS," my OB told me. When I researched about APAS (Antiphospholipid Antibody Syndrome), I felt so lost and confused. There were only a few articles about it at that time. So it was a good thing that I stumbled upon a Facebook support group for women who have it. I realized I was not alone — many women were silently suffering from the pain of infertility or recurrent miscarriages due to immunity problems. I had known one woman who had six miscarriages before she was diagnosed.

It took me a while to fully grasp what I was dealing with, and it has become a personal advocacy to spread awareness about the condition. It is a relief that a few celebrities openly talk about it like Sitti Navarro-Ramirez, Miriam Quiambao-Roberto, and Nadine Samonte-Chua. Their celebrity status helps make more women aware there is a condition like APAS.

APAS, however, is only one out of five categories of reproductive immune disorders (RID) or reproductive-immune failure (RIF). 

ADVERTISEMENT - CONTINUE READING BELOW

5 categories of reproductive immune disorders and its possible causes

Dr. Tolosa-Gloria, a pediatric allergist and a reproductive immunologist at the Asian Hospital and Medical Center, defines reproductive immune failure (RIF) as the inability of an individual to reproduce after months of actively trying to conceive due to a probable immunologic cause, including infertility and repeated pregnancy loss.

In an autoimmune disorder, our immune system turns against us, transforming from our body's protector to attacker.

Dr. Alan Beer, a world-renowned physician and scientist who has spent most of his academic life analyzing the relationship between the immune system and reproductive health, identified five categories of the immune problem that can cause pregnancy loss, in vitro fertilization (IVF) failure, and infertility. In most cases, those who have recurrent miscarriages suffer from two or more categories of reproductive immune disorders.

Here are the five categories based on his book Is Your Body Baby-Friendly and as explained by Dr. Tolosa-Gloria, who studied in the U.S. to specialize in reproductive immunology.

(Just this month, May 2019, a revision of the Alan Beer's book dropped the categorization of the immune failure and just made descriptions of the factors involved.)

Category I: Tissue-type compatibility

This happens when the couple's tissues are too similar genetically. It results in a baby that shares a very similar genetic match to the mother. When this happens, the mother's immune system could consider the placenta foreign, and her immune system becomes activated against the baby's cells.

Category II: Blood clotting defects

ADVERTISEMENT - CONTINUE READING BELOW

Recommended Videos

Phospholipid is a type of fat found in all living cells including blood cells and the lining of blood vessels. When antibodies attack phospholipids, cells are damaged and it can make the blood clot more quickly in artieries and veins. It may cause blocking of the blood flow to the embryo, which can lead to a miscarriage.

Category III: Immunity to pregnancy

Antibodies in the DNA components of the embryo or in pregnancy tissue surrounding it are found in women who have a reproductive failure. This causes local inflammation causing miscarriages.

Category IV: Antibodies to sperm

Infertile women often produce their own antibodies to the sperm. So, the sperm does not move, and conception cannot be achieved.

Category V: Natural killer cells and antibodies to hormones and neurotransmitters

Humans are born with natural killer cells and other antibodies that defend us against cancer cells and foreign invaders like viruses and bacteria. When these cells increase in number and activity, they can cause problems with infertility and miscarriages.

Dr. Tolosa-Gloria explained that Category 1 is the least severe, and Category 5 is the most critical. Most patients may present with more than one category. "They interconnect with one another, thus cascading responses occur, thus reducing further the chances of a successful pregnancy," she explained.

There are many possible causes of reproductive failure: chromosomal abnormalities, abnormal uterine or cervical anatomy, hormonal imbalances, infection and illness, environmental factors, and immune system problems as with RIF.

Symptoms and treatment of reproductive-immune failure

Symptoms of RIF usually manifest as a difficult pregnancy, such as infertility, repeated implantation failure in IVF, and recurrent pregnancy loss. "If you have two or more miscarriages, IVF failure, and unexplained infertility, you will benefit being evaluated by a reproductive immunologist who will recommend a battery of tests to identify if there may be immune causes to your problem," Dr. Tolosa-Gloria said.

ADVERTISEMENT - CONTINUE READING BELOW

"Treatments are geared towards what immune problems have been identified after testing," she adds. One thing that could help, albeit controversial, is natural immunotherapy.

"Immunotherapy provides a temporary state of balance during the early part of pregnancy and in some cases, all throughout pregnancy. Natural immunotherapy assists this treatment with proper nutrition and holistic therapy, bringing about optimal health. Healthy living is the way to go," Dr. Tolosa-Gloria explains.

What other parents are reading

This information can be overwhelming at first, especially to someone new to the world of RIF. But I hope that through this, we can reach more mothers who are suffering from the loss of their babies. In my years of advocacy work with different NGOs, I have realized the first step to really addressing these disorders is awareness. We need to know what we are dealing with so that we know how to move from one point to the next.

We have come very far from just saying, "Ah, baog kasi siya."' There are many factors affecting infertility, and we are now in the best time to really learn about these disorders and know that we can do something about it and that it is treatable with high rates of success.

If there is one thing that I could share with couples who share my plight, please do find a medical team that would help you understand and address what you are going through. I have been blessed to have found the best medical doctors who shared my values and my faith and who gave me the support that I needed to soldier on and fight my condition.

ADVERTISEMENT - CONTINUE READING BELOW

At the end of it all, there is hope. It is the same prayer I uttered as I fought with my own natural killer cells every day during my pregnancy — Pray, hope, and don't worry. Let us do what we can and continue to hope for the best.

Balot with her reproductive immunologist Dr. Carol Tolosa-Gloria (right) and her husband and son.

PHOTO BY

courtesy of Balot Amechachura-Del Rosario

If you want to know more about reproductive-immunological disorders, check out the author's blog, "Chronicles of a Clueless APAS Mama" at www.callmebalot.com, or visit the support group at facebook.com/groups/allaboutapasandrid.

What other parents are reading

Celebrate your pregnancy milestones!


Enter your details below and receive weekly email guides on your baby's weight and height in cute illustration of Filipino fruits. PLUS get helpful tips from experts, freebies and more!

You're almost there! Check your inbox.


We sent a verification email. Can't find it? Check your spam, junk, and promotions folder.

Trending in Summit Network