Meet Your Baby At 3 Months: They Can Open Their Fists And Mouth In The Womb!

How is your baby at the end of your first trimester?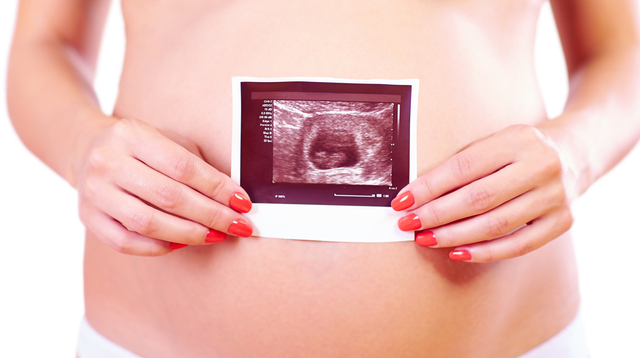 Congratulations, mommy! You are inching your way toward the end of your first trimester.

While your body might not be showing a cute baby bump yet, it is already working double-time. That's why some women breeze through their first three months while others have a more sensitive pregnancy.

Celebrity mom Andi Manzano recalled in a previous SmartParenting.com.ph article that for her second pregnancy, the first three months was the hardest. 

"For my first three months, it was quite a challenge. It was similar to my first, with Olivia," Andi shared. "I was nauseated, I was always tired — all I wanted to do was sleep."

"I couldn't check my phone or my laptop because I'd get so dizzy right away," the mom added, saying that she also found it difficult to eat, which made her lose weight.

Fetus at 3 months

All these changes in your body mean your baby is growing inside your tummy, too. The end of your second month of pregnancy officially starts the life of your baby as a fetus. Here are some growth developments to expect.

Connnected to mommy

At three months, your fetus would be connected, by its abdomen, to your placenta and uterine wall with the umbilical cord.

The umbilical cord makes you more connected to your baby. This cord will help carry food and oxygen from you to your baby. It also works the other way around, as it transports your baby's wastes to you, which your body will then get rid of.

ADVERTISEMENT - CONTINUE READING BELOW

For the duration of your pregnancy, this is how your baby will get nutrition. As there are many kinds of pregnancy, consult your OB-GYN for the food intake recommended specifically for your journey, What mommy eats is what baby gets. (Plan your meals using this guide.)

Physical development

There are many physical developments happening to the fetus at 3 months. According to Planned Parenthood, fingers and toes that are webbed during your second month of pregnancy will now grow longer and are no longer stuck together.

At this stage, they can open and close both their fists and mouth. The bones also begin hardening, and the skin, as well as fingernails, begin to grow. There is also development under the gums where the beginnings of the teeth start to form.

At the start of the third month, the fetus is around the size of a cherry. By the end of the first trimester, they will be about the size of a plum.

Your baby will be about 7.6 to 10cm (3-4 inches) long and weighs about 28g (1 ounce), according to WebMD. Your baby still isn't that big, so it's okay if you still don't have that cute baby bump.

Continuous organ development

During the third month of pregnancy, the changes triggered by the hormones start to modify the external sex organs, and makes it clearer if your baby is biologically male or female. Although this is the case, it might still be hard for your doctor to identify the sex of the baby through ultrasound.

CONTINUE READING BELOW

Recommended Videos

 

It's also in the third month that the kidneys of the fetus start to make urine, which is what the umbilical cord is for, so you can get rid of it for them.

Fun fact! Not exactly all of your baby's urine is passed through the umbilical cord. Some of it stay in the amniotic fluid, which is the fluid that cushions the fetus, surrounding and protecting your growing baby.

The end of the first trimester is also when the early sweat glands appear, and the eyelids of your baby are still fused together. Six or seven more months and you'd finally get to have a peek behind those eyelids!

Baby's movement

Your baby makes spontaneous movements even only at the third month. You just won't be able to feel it, as most first-time moms feel their baby move at the fifth month. Your baby is still too small at third month, so the chances to feel these spontaneous movements are slim to none.

Always consult your OB

When there are things that you are unsure of, always remember to consult your doctor. that the experts exist for them to answer those uncertainties. Healthline.com recommends consulting the doctor immediately for the following:

fever of more than 102°F (38.9) for any length of time (a fever in early pregnancy carries a higher risk of neural tube defects)
severe abdominal pain or cramping
severe back pain
constant vomiting, or not being able to keep any food or liquids down
pain during urination or any other signs of urinary tract infection
vaginal discharge or foul smell, or any other signs of vaginal infection

ADVERTISEMENT - CONTINUE READING BELOW

Unless you have one of these symptoms, most of your pregnancy concerns can be addressed at your monthly checkup with your healthcare provider. Remember to relax and enjoy your pregnancy journey!

Trending in Summit Network