Moms Share 13 Things They Believe Helped Them Get Pregnant!

Being as healthy as you can possibly be is the key to conceiving.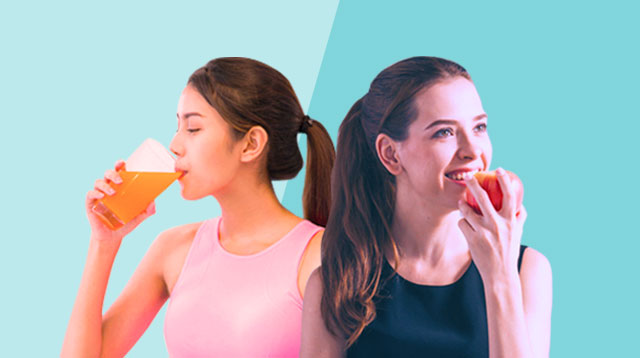 Granted that you and your partner are both healthy, getting pregnant is not supposed to be complicated. You make sure you have sex during your ovulation or fertile days and that should do it, right? Well, for some couples, it can take a while even if they don't have any underlying reproductive issues.

We asked members of our Smart Parenting Village Facebook group what they did that they think helped them conceive (apart from sex positions and frequency although don't let us stop you!). Most of their answers revolve around keeping a healthy lifestyle like vitamins, diet or workout.

Now don't forget to always consult your doctor first! What worked for one couple may not have the same effect on you and your partner. But these are certainly worth a try. Here are some foods, supplements, and activities moms did to get healthier and helped them get pregnant!

Vitamins and supplements

1. Folic acid and green leafy vegetables

Folic acid (a synthetic form of vitamin B9) supplements are routinely prescribed to pregnant women to help prevent neural birth defects and support your unborn baby's brain development. Greens like spinach, romaine, broccoli, kale, and arugula are rich in folate, a B vitamin that's been shown to potentially improve ovulation.

What other parents are reading

2. Fish and cod liver oil

Fish and cod liver oil are a great source of Omega-3 fatty acids, vitamin D that offer many health benefits. It can help reduce inflammation, balance hormones, increase blood flow to the uterus, improve sex drive, and increase cervical mucus production. It's also great for your sperm production.

ADVERTISEMENT - CONTINUE READING BELOW

3. Bananas

"I ate bananas twice a day," one mom shared. Bananas are a rich source of vitamin B6, which helps regulate hormone production. It can help regulate irregular periods and boost sperm production.

4. Avocado

One mom drank avocado shake every morning. "Avocados are rich in monounsaturated fatty acids (MUFAs) which are associated with lower rates of ovulatory infertility," according to nutritionist-dietician Whitney E. RD. They also contain folate, potassium, vitamin A, fiber, and antioxidants.

5. Buko juice

Coconut water helps in better digestion and may help in losing weight. It's a good source of B-complex vitamins (riboflavin, niacin, thiamine, pyridoxine, and folate) which are essential for couples trying to conceive.

What other parents are reading

6. Apple cider vinegar

Health claims by drinking apple cider vinegar are not new. A few include regulating ph balance in your vagina, so it's more sperm-friendly, and regulate hormones levels. For your partner, it can also help improve the quality of sperm.

7. Vitamin E, Iron, and Zinc

Vitamin E can help increase cervical mucus production, so it's easier for sperm to swim and stay alive longer, and it also helps sperm production. Low iron in women has been linked to anovulation, or when a woman's ovaries do not ovulate or release an egg. Zinc may help in regulating hormones which can help normalize a woman's cycle, so it's easier to pinpoint ovulation.

8. Quinoa, acai berry, and chia seeds

These health foods contain protein and antioxidants that can improve you and your partner's overall health. A study has shown that swapping animal-based protein with plant-based sources may help increase the odds of conception.

ADVERTISEMENT - CONTINUE READING BELOW

Recommended Videos

9. Fertility supplements

Supplements such as Fertility Aid, Conceive Plus, Coenzyme Q10, Culturelle, USANA® CellSentials and CoQuinone®30, and others that contain amino acids and antioxidants such as pure organic barley, or Mega-malunggay and Mega-mangosteen capsules, basically offer similar vitamins and nutrients that you can also get from food.

Diet and exercise

9. Lose weight healthily.

Having weight issues can affect your fertility. One mom suggested intermittent fasting as a way to lose weight. Others suggested a low-carb and low-sugar diet and pescatarian diet, one who eats a fish only or fish and chicken for meat. One couple swore they got pregnant after switching to a ketogenic diet (high-fat, adequate-protein, low-carb). A study had also linked a Mediterranean diet (high in vegetables, vegetable oils, fish and beans) to a higher chance of getting pregnant.

10. Keep an active lifestyle

Moms said both partners should commit to a regular exercise routine. They suggested Zumba, swimming, walking, jogging, yoga. They said it doesn't matter what type of exercise as long as they do it consistently.

Stress management

11. Get some sleep.

"When I was trying to get pregnant, I tried to sleep for eight hours every night," one mom shared. It's not always possible, but you can try to get more sleep and rest as much as you can. They're essential for the body and for the mind.

12. Acupuncture and acupressure

These alternative treatments will not make you conceive, but they can address your stress and energy levels. They're more for helping you relax and de-stress. Acupuncture brings back the balance of energies in your body for the rest of your organs to function better.

ADVERTISEMENT - CONTINUE READING BELOW

13. Enjoy lovemaking!

A lot of moms emphasized that stress is a huge factor. Some of then resigned from work or went on an extended vacation and then were able to conceive. Enjoy lovemaking, too! Don't give in to the pressure. Patience and prayers are good ways to stay positive when trying to get pregnant.

If you and your partner have been unsuccessful in trying to get pregnant for a year, consult your doctor of a fertility specialist.

What other parents are reading

Celebrate your pregnancy milestones!


Enter your details below and receive weekly email guides on your baby's weight and height in cute illustration of Filipino fruits. PLUS get helpful tips from experts, freebies and more!

You're almost there! Check your inbox.


We sent a verification email. Can't find it? Check your spam, junk, and promotions folder.

Trending in Summit Network