A Doula Explains Why Eating the Placenta Is Beneficial to Moms

She also clarifies the safe method for placenta encapsulation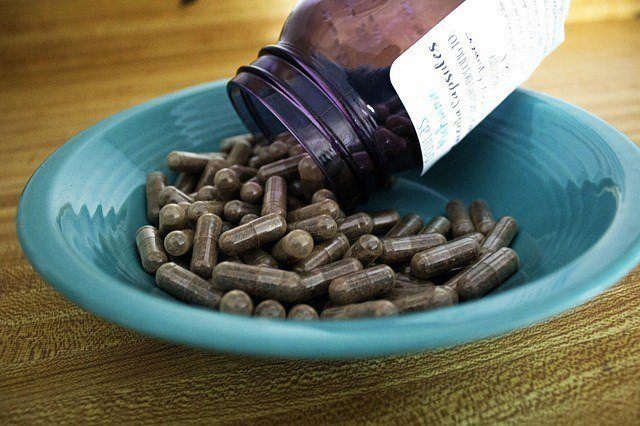 Taking placenta pills after giving birth has been a growing practice in the U.S. (and in the Philippines) because it is believed to help prevent postpartum depression and after-birth conditions. While doctors have said there is not enough scientific data available to back this up, it hasn't stopped moms like Paula Peralejo-Fernandez from ingesting placenta pills, which was prepared and made by her doula, Irina Otmakhova of Conscious Birth Manila, who also made placenta art for Paula. 

SmartParenting.com.ph reached out to Otmakhova to get answers to the most common questions preggos and moms might have on placenta consumption, whether they're considering the practice or not. She studied placentophagy (consumption of the placenta) and placenta encapsulation methods with Placenta Benefits and International Association for Placenta and Postpartum (IPPA). She experienced its benefits first hand after giving birth in 2013. 

When did the practice of consuming one's placenta start?
Consuming the placenta is considered traditional medicine in China. According to Otmakhova, placenta consumption started gaining popularity around the same time the natural birth movement did when the decision-making authority when it came to childbirth was returned to mothers. 

What other parents are reading

What kind of benefits does placenta consumption offer?
"Most of the benefits of consuming the placenta are directly for the mother, but indirectly for the baby through mother's good energy level, abundant milk supply and mitigated postpartum mood swings," Otmakhova said. The iron in the placenta can help the mom fight anemia, increase her energy levels, and decrease fatigue and depression.

Placenta capsules are said to balance and even increase the production of certain hormones: estrogen, progesterone, and testosterone; prolactin; prostaglandin; Human Placental Lactogen (hPL); thyroid stimulating hormone; and oxytocin. All these hormones help to prepare the mother's body for lactation, enhances the bond between mother and child, regulates uterine cramping and help the woman's body to return to its pre-pregnant shape.

ADVERTISEMENT - CONTINUE READING BELOW

One hormone deserves particular attention: the Corticotropin Releasing Hormone (CRH), which helps reduce stress during pre-birth and actual labor. Otmakhova explains: "During the third trimester, the placenta functions as part of the endocrine system, pumping hormones, such as the iron-rich corticotropin-releasing hormone (CRH) into the [mother's] bloodstream. The placenta secretes so much CRH during the third trimester that scientists believe the hypothalamus stops producing it as a result."

After the baby's birth, "[the new mom] loses not only the chemicals stored in the placenta but also the main hormone maker," she continues. Postpartum depression indicates low levels of CRH, and "it takes the hypothalamus about two weeks to reach rebirth levels of hormone output, hence consuming placenta packed with CRH helps in preventing postpartum depression," Otmakhova said. 

How are placenta capsules made?
Otmakhova personally handles placenta encapsulation using the traditional Chinese method (TCM) for placenta encapsulation. She steams the placenta with heating herbs, dehydrate it for 10 hours, and put it into capsules. She says it's the safer method given our country's hot and humid climate. 

What other parents are reading

Another method of placenta encapsulation is the raw preparation method, which, Otmakhova believed, was used for the case that recently made headlines. She is referring to the baby who fell ill with Group B Streptococcus (GBS). According to the report by the U.S. Centers for Disease Control and Prevention (CDC), the unhygienic preparation of the placenta capsules, which the baby's mom took, likely caused the baby's bacterial infection. 

"It did not involve heating through steaming but proceeds directly to dehydrating the raw slice of the placenta," she explained. "The enzymes contained in the placenta stayed intact, but there is a risk that not all bacteria has been dealt with during the preservation." 

How does one take placenta pills?
In Otmakhova's practice, the dosage and number of placenta pills can range from taking one to two capsules twice a day to three capsules three times a day. "[A new mom] can always adjust the daily intake depending on [her] needs," she said. She prescribes dosage based on the following questions: 

CONTINUE READING BELOW

Recommended Videos

How are you feeling emotionally? Do you have any crying episodes or "baby blues?"
How is breastfeeding going? Has the milk supply come in already?
How is your energy level? Are you getting enough sleep?
Are you eating enough? 
Do you feel any "after pains" or postpartum cramping? 

Aside from taking placenta capsule during the first few weeks after giving birth, Otmakhova also advises new moms to set aside at least 10 to 20 pills to take during the onset of their first menstrual cycle after childbirth. 

Since placenta capsules mostly help in hormone production, Otmakhova recommends that moms who have an overabundant supply of breast milk should never exceed taking nine capsules in 24 hours. Those who want to stop taking them should gradually reduce the number of pills they take in a day instead of quitting cold turkey. 

Aside from placenta encapsulation, Irina Otmakhova of Conscious Birth Manila also makes placenta tincture, salve, and prints, as well as umbilical-cord keepsakes. Visit her website and Facebook page for inquiries. 

What other parents are reading

Celebrate your pregnancy milestones!


Enter your details below and receive weekly email guides on your baby's weight and height in cute illustration of Filipino fruits. PLUS get helpful tips from experts, freebies and more!

You're almost there! Check your inbox.


We sent a verification email. Can't find it? Check your spam, junk, and promotions folder.
Trending in Summit Network