Sex After C-Section: When Is It Safe To Resume Intimacy?

Remember to take it nice and slow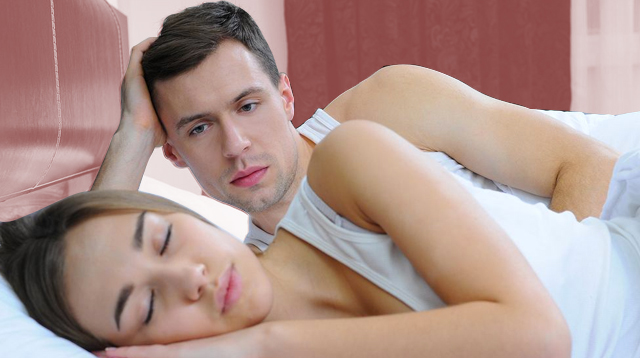 There are probably several thoughts racing through your mind after giving birth to your child, especially if you gave birth via C-section.

First, you may be wondering how you would be able to care for a newborn if you have to care for yourself right after going through a major operation. Another would be having the desire to go back to your normal routine pre-baby, like going back to work and losing the excess baby weight.

Maybe you yearn, too, to step out for a while to have a date night with your spouse. Intimacy and sexual activities may still be far from your mind right now, and it's understandable – you're exhausted, you're going through a lot of emotions, you have body pains here and there, and you're attached to your little one 24/7.  But if it makes you wonder how soon you can go back to sexual activities after giving birth via CS, here are some basic information you need to know. 

What other parents are reading

Dr. Jacqueline Rae B. Uy, an obstetrician-gynecologist at St. Patrick Healthcare in Mandaluyong, says that it usually takes four to six weeks to resume sexual activities. This is assuming there were no other complications, pain, or bleeding during childbirth.  

"Personally, even if it takes four to six weeks for the general population to recover from a cesarean section, usually the chance for infection after two weeks is already quite low. Some women recover faster. As long as the patient feels comfortable already to resume sexual activities, [and there's] no pain and bleeding, the period after at least two weeks may be a safe period, but with limited positions. Get clearance from your ob-gyn," she says. 

Listen to your body

Uy says, before resuming sexual activities, "Moms should have fully recovered and adjusted. They need to make sure their incision has healed well without infection. They should have recovered not only from their operation, but also from the adjustments of parenthood and breastfeeding."

What other parents are reading

Be "selfish" for a while

A mom tends to forget about herself and spends most, if not all, of her time attending to the baby, making her feel dehydrated and weak. She also has to deal with falling hair, headaches from skipping meals, and eventually feeling "depressed". But, as we know now, a mom cannot ignore herself – she needs to be healthy and well so she can take good care of her baby who depends on her entirely.

Drink your supplements

Uy advices having adequate nutrition to go through this postpartum period. "Make sure you are taking the supplements advised and prescribed by your ob-gyn to promote good nutrition and recovery, healing, and to reduce inflammation.

"Usually, moms stop taking their prescribed medications once they feel better or when they can already tolerate the pain. However, it is seldom explained that you still need these anti-inflammatory medications because not only do they alleviate the pain, but they also aid in faster healing for the muscles and underlying tissues involved in your cesarean section."  

Take it easy

Following your cesarean section, make sure not to strain yourself too much. As a guide on what you can or cannot carry, just remember that anything heavier than your baby's current weight is a no-no. 

Uy adds, "Bleeding is expected up to six weeks postpartum. Just make sure that the bleeding is not continuous nor excessive. Any questionable bleeding should be brought up immediately with your ob-gyn." 

What other parents are reading

It's best to open up to your doctor and be honest about how you are feeling and follow proper postnatal care to avoid the risk of complications. 

Even with a go-signal from the doctor, you may still not be feeling it or are scared about experiencing painful sex the first time you try. Don't fret. It may really take a while, that's why communicating with your husband is important. If you're not ready, there are other ways to get intimate without having to go under the sheets just yet. 

Dr. Uy advises the spouses to make their wives feel supported and loved through this period. "Only with a loving and sincere acknowledgment and appreciation will their wives feel proud and happy despite all the changes happening within their body and their new environment. The spouse's care and affection can help her battle [the emotions brought about by] her fluctuating hormones to bring back her libido. 

"To the husbands out there, you can start by being kind to your wives, treating her well, and taking good care of her, and the rest will follow."

What other parents are reading

Celebrate your pregnancy milestones!


Enter your details below and receive weekly email guides on your baby's weight and height in cute illustration of Filipino fruits. PLUS get helpful tips from experts, freebies and more!

You're almost there! Check your inbox.


We sent a verification email. Can't find it? Check your spam, junk, and promotions folder.

Trending in Summit Network