Get A Barangay Protection Order If You Are Still Unsure Of Filing A VAWC Case

Protection orders may be a hassle, but you are worth the trouble.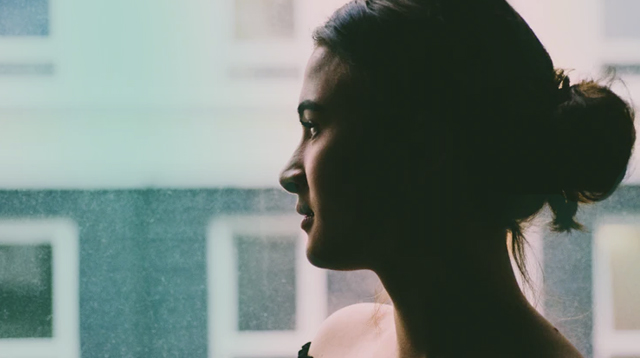 Early this year, when I was picking up my police blotter for a violent incident with my ex, the police asked, "Ma'am, nagkabalikan na ba kayo?"

It had been almost a month since I was at the police station — on the day I reported my ex, I left town immediately to live with my brother. After I replied no, the police reacted, "Ha? Sayang naman po 'yung relationship!" These were the same police officers that received me and listened to my report that my long-term partner physically and emotionally abused me.

Even if we have a well-written and a strong law for Violence Against Women and Children (VAWC, or R.A. 9262), "sayang ang pagsasama" is still the mindset of many Filipinos, including those in the government and law enforcement, when it comes to domestic abuse. It is so discouraging to seek justice with this culture, and it really doesn't help.

What other parents are reading

If it was all nothing then, why are you afraid and traumatized?

Here were the things I often heard about abuse: An abuser's insults and threats were just words. One was lucky because grabbing and pushing did not produce broken bones, just bruises. You should be thankful that he only pointed a gun but didn't actually pull the trigger.

How to file a protection order in the Philippines

I can attest to how crucial it is to get a protection order. And I urge anyone who has experienced any violence or abuse, even if you are still undecided to file a VAWC charge against the perpetrator, to get it. There are three types.

ADVERTISEMENT - CONTINUE READING BELOW

Barangay Protection Order

It prohibits the abuser from physically harming, communicating, or lurking around the vicinity of the victim and her child/ren. The Barangay Protection Order or BPO is valid for fifteen (15) days. This can be renewed by repeating the application process at the barangay hall. Often, this is requested while the victim figures out her next move — to file a case or not.

Temporary Protection Order

It is issued in court. If you file for a VAWC case against your abuser, you can and must apply for a Temporary Protection Order (or TPO) through the prosecutor (public defendant) or private lawyer for the duration of the case (which can last between three months to three years, or more, depending on circumstances) in order to ensure your safety and peace of mind while the case is ongoing. The TPO can also be issued if the BPO is violated. The TPO can be filed with or without a BPO.

What other parents are reading

Permanent Protection Order

It is issued when a TPO is violated, or when there is a threat of imminent danger. The Permanent Protection Order is requested by the prosecutor or lawyer from the judge. In this case, the danger is not only physical. The law states that merely annoying the victim and causing further emotional and mental harm is considered a violation of a PPO. Anything that gets in the way of the victim's healing process and attempts to regain control of their life is violations of it.

Even after I filed the VAWC case and my abuser pleaded guilty in court, I am still painted as the crazy, manipulative ex-girlfriend who is making all of this up. Even as I have a protection order, I've still been on the receiving end of social media harassment from his family.

CONTINUE READING BELOW

Recommended Videos

While these reports and court documents were just records on paper, these tedious processes with the government and law enforcement agencies are the first step to regaining your sense of self, sense of dignity, sense of space. They are hassles, but you are worth the trouble. Don't let anyone — not a close family member, a friend, or even the police — make you believe that your feelings are not valid. You deserve to get justice and peace of mind.

How to help yourself if you are a victim of abuse 

Aside from protection orders, learn about the available resources and support, and make use of it to help ourselves and each other. We need to fight this fight side by side, and find strength in our individual and collective achievements.

Know your rights

Abuse is not normal or accepted. It is not loving. It is not a result of a bad day or a bad mood. An abuser can be functioning, seemingly kind and loving person to others, but choose to hit, degrade, or deprive you of respect and safety.

Abuse is a choice and a behavior for specific people that an abuser believes should be under their power. Learn about R.A. 9262 and the violations that fall under it here.

What other parents are reading

Find a safe space

Remove yourself (and your child/ren) from a dangerous situation. Go to your neighbor, a public space, or straight to a law enforcement agency. If you know your rights, even if you are disheveled and distressed, know that your safety and well-being are more important than what other people might be thinking of you.

ADVERTISEMENT - CONTINUE READING BELOW

File a police report or go to the barangay hall with a witness.

Get the incident on paper. Filing a police blotter can serve as evidence if you decide to pursue a VAWC case. It is also sufficient documentation for a Barangay Protection Order (BPO). If not, bringing a neighbor or other witness before the barangay captain (or barangay kagawad in his absence) to attest to your experience can get you a BPO.

Remember, the barangay captain is NOT allowed to refuse to give you assistance. He is mandated by law to provide you with a BPO on the same day that you request for it.

VAWC is a public crime, which means anyone with personal knowledge of its violation can file for a BPO for the victim.

During an R.A. 9262 case, the complainant is entitled to protection from further physical, mental, and emotional harassment. These protection orders are put in place to "safeguard the victim from further harm, minimize any disruption to the victim's daily life, and facilitate the opportunity and ability of the victim to regain control over her life."

What other parents are reading

Celebrate your pregnancy milestones!


Enter your details below and receive weekly email guides on your baby's weight and height in cute illustration of Filipino fruits. PLUS get helpful tips from experts, freebies and more!

You're almost there! Check your inbox.


We sent a verification email. Can't find it? Check your spam, junk, and promotions folder.
Trending in Summit Network