How To Prepare In Case Every Family Member Including YOU Get COVID-19

COVID-19 is so contagious now that whole families are getting infected almost all at once.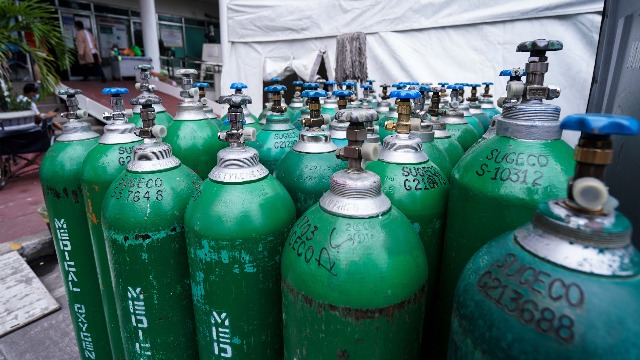 Today, April 9, 2021, we have more than 12,000 COVID cases confirmed. That has been more or less the situation since ECQ in NCR Plus began in March 2021.

We've heard from family, friends, and colleagues just how very quickly one can get infected by the coronavirus and its variants. And it continues to be fatal, especially if your immune system is weak or you're suffering from diseases like asthma, hypertension, diabetes, among others.

How to prepare for COVID-19

COVID-19 is so contagious now that entire families are testing positive almost ALL AT ONCE. And with overwhelmed emergency rooms, COVID survivors say every family needs a game plan, not when the coronavirus hits, but before even one person in your household gets infected.

Apart from the basics — face mask, wash your hands, and maintain social distancing — they say we need to review isolation plans, the contents of our first aid kit, and our support system.

Isolation plan

Kabbie Rodriguez Alipio's family is composed of four adults and two kids (ages 1 and 6), and they all tested positive. She has written about their experience in a Facebook post, which has been shared on social platforms and messaging apps like Viber.

Her husband felt symptoms of over-fatigue on a Wednesday and fever and elevated blood pressure on Thursday. He went in for a test on Friday morning, and the result came back positive Saturday night.

Kabbie and their two kasambahays felt itchy throats on Saturday (her husband's results came at 10 p.m.), and they found out they were positive by Tuesday.

ADVERTISEMENT - CONTINUE READING BELOW

Looking back at what they could have done differently, Kabbie said they should have acted faster — "no time to be in denial."

"The moment my husband felt symptoms on Wednesday, we should've isolated him right away, wore masks inside the house, and assumed he was already positive even without the test."

Most of us do not have a guest or spare room to turn into a quarantine area at home. That means designating one of the rooms (the master's or the kids' room). Check the room and see if it has things the rest of the household will need. If yes, take it out or have a spare outside. You want to limit going in and out of this room when a person gets sick.

How To Self-Isolate When You Are Sick And With Family At Home

Oxygen tank

If you want to be extra ready, consider an oxygen tank in light of the hospital situation, Kabbie suggests.

"The moment your oxygen level goes down to 92, you need to bring yourself to the hospital as per [my] husband's doctor, and we all know hospitals are super full so might as well have the oxygen tank on standby so you can manage it at home."

Iza Santos-Cuyos and eight members of her family, including her toddler son and husband, were positive for COVID-19 in March. They recovered except her mom, who succumbed to the virus and passed away.

Iza agrees with Kabbie on having an oxygen tank at home, too, although Iza told us it was challenging to find suppliers (a friend from church lent her one). Her advice is to research now to find the nearest oxygen tank supplier's location and, more importantly, how to operate one.

CONTINUE READING BELOW

Recommended Videos

Iza first bought a nasal cannula, which is a plastic tube with two prongs to go in your nose. But it turned out she needed the face mask covering the mouth and nose to deliver the oxygen.

The two moms said households now need:

oximeter to measure your oxygen level
temeperature gun or ear thermometer
blood pressure monitor
medical-grade masks
paracetamol
cough medicine 

Kabbie adds, "Since our kids are young, and we can't exactly isolate ourselves from them, me and the yayas were wearing masks 24/7. Hanggang sa pagtulog.

"Keep in mind that you will need at least two sets of everything because one will stay with the person in isolation, and the other set will be for the rest of the household."

Many Think The Pulse Oximeter Is The Thermometer Of Our Time

Vitamins and supplements

In 2020, Divine Lee shared that when she and husband Blake Go got Covid-19, they loaded up on vitamins and supplements their doctors encouraged them to take for symptom relief and as a precaution.

Both Kabbie and the Go couple recommended:

vitamin C to repair of body tissue
zinc helps your immune system
vitamin D3, a type of vitamin D that helps absorb calcium and phosphorus

Kabbie said turmeric tea instant mix was a good way to soothe the throat. Blake and Divine said they were encouraged to gargle with povidone-iodine sore throat gargle solution (Kabbie also recommended it). It became a habit even after they were cleared of the virus.

Support system

ADVERTISEMENT - CONTINUE READING BELOW

Because Iza and her husband were COVID-positive, their movements were restricted, which made the experience even more stressful with their son and relatives sick. They had to rely on other people for help, especially when her mom got hospitalized right after her son.

She was grateful when her friends, without her asking, quickly mobilized to make sure she didn't have to worry about breakfast, lunch, and dinner on top of caring for herself and her family.

"Do not be dyahe to ask for help," Kabbie said, but you need a "command center" — a group chat with your family and friends in one messaging app. This is where you will send updates, so replying to many people doesn't zap your energy further.

Kabbie shares on her Facebook post, "As a wife, a mother, and an employer, it was a challenge for me kasi lahat sila kailangan ko bantayan at asikasuhin while I was feeling unwell myself. Kung nagkataon na malala talaga yung case ko, ang hirap mag-update at mag-reply sa napakaraming messages."

According to Kabbie, that is why preparing a list now with all the important people you need to update is vital, especially if your condition worsens.

"Assign it to one trusted person outside your household who can act as your liaison. Having someone who can do it for you is very helpful so you can also focus on healing."

According to Kabbie, your people-who-needs-to-be-informed list must include:

your child's teachers (if he or she is going to online school)
your condo/village admin to help with coordination with deliveries
your boss and clients that need immediate attention
your employees or teammates
other people not part of your' command center', but you need to update

ADVERTISEMENT - CONTINUE READING BELOW

Helpful apps

Kabbie recommended Zennya for home service of RT-PCR Swab testing. Subscribing to the app includes a free online consultation with a doctor when you test positive.

The doctor will provide a prescription based on your symptoms, Kabbie says, and this is where another app, GrabPabili, became convenient.

Kabbie writes, "Once booked, I just send the prescription to the rider, and then he buys to the nearest Watsons. Our initial meds were purchased by my brother, dad, aunt, and cousins, all sent via Grab and Lalamove.

"We also had to do additional consultations with pulmonologists, so Grab Pabili was very convenient for those extra meds we needed asap."

"Record all the meds you took, including the time. Para abot na lang sa ER if that time comes."

Kabbie adds that her village had a system in place for COVID-positive households. The security guard receives the packages on their behalf and leaves them by the front door. "No close contact, so everyone is safe."

What other parents are reading

Celebrate your pregnancy milestones!


Enter your details below and receive weekly email guides on your baby's weight and height in cute illustration of Filipino fruits. PLUS get helpful tips from experts, freebies and more!

You're almost there! Check your inbox.


We sent a verification email. Can't find it? Check your spam, junk, and promotions folder.
Trending in Summit Network