7 Simple Rules for Raising a Healthy Child This 2017

Make these expert-recommended healthy habits a priority.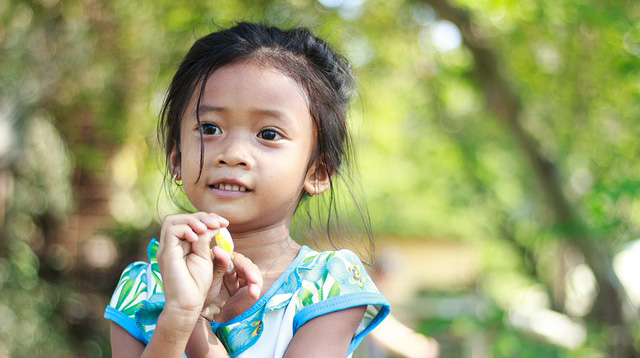 We all want our kids to be their healthiest self this 2017. And a good place to start are these basic health care tips from experts. We've gathered them from the most recent recommendations released in the past year. Learn them by heart and follow through:

1. Make sure she gets enough sleep.
Recommendations for the ideal number of hours of sleep children and teens should get in a day on a regular basis to promote optimal health are as follows: 

Infants 4 months to 12 months

 should sleep 12 to 16 hours per 24 hours (including naps).

Children 1 to 2 years of age

should sleep 11 to 14 hours per 24 hours (including naps).

Children 3 to 5 years of age

should sleep 10 to 13 hours per 24 hours (including naps).

Children 6 to 12 years of age

should sleep 9 to 12 hours per 24 hours.

Teenagers 13 to 18 years of age

should sleep 8 to 10 hours per 24 hours. 

These sleep guidelines were prepared by the American Academy of Sleep Medicine and are endorsed by a number of health groups including the American Academy of Pediatrics. They are based on research conducted by reviewing more than 800 studies on the relationship between sleep and children's health. Read more on sleep recommendations for children here. 

The key to sleep success is a bedtime routine, says Dr. Agnes Tirona-Remulla, head of the Sleep Lab at Asian Hospital and Medical Center in Muntinlupa. Dr. Tirona-Remulla recommends a sleep routine that starts with the most energetic activity progressing to the most calming. You can start with brushing your child's teeth, then a bedtime story, and end with a goodnight kiss and hug. Start your routine the same time every night; repetition and consistency are key. Once it's established, your little one should have no trouble drifting off to dreamland. Find more sleep success tips here. 


2. Stay up-to-date with your child's vaccinations
There is a total of 13 recommended vaccinations for Filipino children ages 0 to 18 years old. To make it easier for you to keep track of all of them, the Philippine Pediatric Society (PPS) along with the Pediatric Infectious Disease Society of the Philippines and the Philippine Foundation for Vaccination (PFV), annually release a Childhood Immunization Schedule guide. Here's the latest one: 



We help you decode the guide here, or you can get the full Childhood Immunization Schedule 2016 file, which includes detailed info on each of the vaccines here. See what vaccinations are recommended for adults here. Protect yourself to protect your family! 

Talk to your child's pediatrician about your child's vaccinations. Your doctor's clinic will also likely provide you with an immunization record book that you can take home (ask for one if he doesn't). 


3. Limit sugar to six (6) teaspoons.
Children ages 2 to 18 should have less than 25 grams, or six teaspoons, of added sugar in a day, according to recommendations from the American Heart Society. Some foods that contain added sugar are cookies, candy, cakes, ice cream, soft drinks, and sweetened juice drinks. 

Children below 2 years old, on the other hand, do not need the added sugar in their diet, which means no sugary drinks or pre-packaged sweets for them. "There is little room for food and beverages containing added sugars that don't provide them with good nutrition," says the recommendations. "In addition, taste preferences begin early in life, so limiting added sugars may help children develop a life-long preference for healthier foods." Read more on sugar recommendations here. 

Check the nutrition table of your child's packaged snacks like tetra pack drinks and cookies. Grams of sugar per serving is usually found under "Total Carbohydrates."  (Unfortunately, we often don't see 'added sugar' as a separate item in labels.) Remember, the less sugar, the better. This portion size guide for little kids, which includes chocolate, soft candies, and sweet spreads, can help too. Plus, see tips on how you can reduce the added sugars in your child's diet here.  

ADVERTISEMENT - CONTINUE READING BELOW

What other parents are reading

4. Watch out for salt.
The recommended sodium intake for children ranges from 1,900 milligrams per day (mg/day) to 2,300 mg/day depending on age. However, results from an American study by the Centers for Disease Control and Prevention show that children are consuming 3,256 mg/day! Nearly 90 percent of the children who participated in the study exceeded the sodium recommendation for their age group.

Specific recommendations for salt intake for babies and kids are as follows, according to the National Health Service (NHS) of the U.K.: 

Less than 12 months – less than 1g of salt a day (less than 0.4g sodium)
1 to 3 years old – 2g of salt a day (0.8g sodium)
4 to 6 years – 3g of salt a day (1.2g sodium)
7 to 10 years – 5g of salt a day (2g sodium)
11 years and over – 6g of salt a day (2.4g sodium)

For babies, the rule is to not add any salt whatsoever in their food because their kidneys are not yet ready to process it. Read more on salt recommendations here. 

So where is all this sodium coming from? The number one culprit is the food we buy in the grocery, the study notes. Fifty-eight percent of sodium-laden foods were purchased in the grocery store with pre-packaged snacks and processed food to blame. Again, check you child's snack labels for the amount of salt (and sugar) they contain.


5. Manage your child's screen time.  
According to the new recommendations from the American Academy of Pediatrics (AAP), children below 18 months should avoid screens altogether, and the only exception is when it's used for video-chatting. 

Children a little older, those between 18 and 24 months, are allowed screens provided that parents choose high-quality programming. Start with age-appropriate educational children's shows (AAP mentions shows like Sesame Street as an example). Parents should co-watch with their toddlers as well, says the AAP.

For kids ages 2 to 5 years old, screen time should be at a maximum of 1 hour a day. This, again, should be composed of high-quality programs with parents co-watching to ensure the kids understand what they're seeing and are able to apply what they've gained from the shows to the world around them. Read more on screen-time recommendations here. 

Set expectations and boundaries on screen-time and gadget use early on, says experts. Families should also designate screen-free areas in the house such as bedrooms and there should be screen-free times of the day, like during family dinner, says the recommendations. 


6. Care for her teeth. 
As early as your child's first tooth, you should already be scheduling her for a visit to the dentist, advises Dr. Nina Tayag-Atotubo, a member of the Philippine Pediatric Dental Society Inc., and consultant at the Pediatric Dentistry Center Philippines. At your child's first dental visit, you'll be taught how to properly care for your child's teeth including brushing. 

Dr. Mary Lee April Roxas-Cagatin, a member of the Philippine Dental Association and Philippine Association for Disability and Oral Health Inc., says, "Once the first tooth erupts at around six months of age, you should brush it with non-fluoridated toothpaste only; babies that young don't know how to spit it out yet. When they already know how to spit, at around age 2, you should slowly introduce them to regular toothpaste." Read more on caring for your child's baby teeth here and find answers to common questions on children's dental care here. 

As soon as the dentist says you can brush your child's teeth, incorporate the activity into her morning and bedtime routine. Once the routine is set and your child is fully accustomed to it, brushing every day becomes easier. See more tips on how to get kids into the habit of brushing their teeth here. 

7. Keep sickness at bay with regular handwashing. 
"Because hand washing can prevent the transmission of a variety of pathogens, it may be more effective than any single vaccine," says the Global Public-Private Partnership for Handwashing with Soap in celebration of this year's Global Handwashing Day.

Hand washing with soap and water is a simple but highly effective way to prevent diseases caused by bacteria and viruses. "It protects kids from illness by getting rid of germs and protects against the spread of infectious agents to others," says pediatrician Dr. Carmina Delos Reyes.

How to: Hand washing during key points in the day, like before meals and before and after certain activities, "is one of the best ways to avoid getting sick and spreading illness," says Mayo Clinic. 

Remember, water alone is not enough for proper hand washing. Soap is the key ingredient that breaks down germ-carrying dirt. It doesn't matter what soap you use (the job gets done as long as you know how to wash your hands properly). Antibacterial soaps are no more effective than regular soap, says the US Food and Drug Administration. Learn more about handwashing and when you and your child should do it here. 

CONTINUE READING BELOW

Recommended Videos

 

What other parents are reading
Celebrate your pregnancy milestones!

Enter your details below and receive weekly email guides on your baby's weight and height in cute illustration of Filipino fruits. PLUS get helpful tips from experts, freebies and more!
You're almost there! Check your inbox.

We sent a verification email. Can't find it? Check your spam, junk, and promotions folder.
Trending in Summit Network