Mosquito-Borne Chikungunya: What a Pinoy Parent Should Know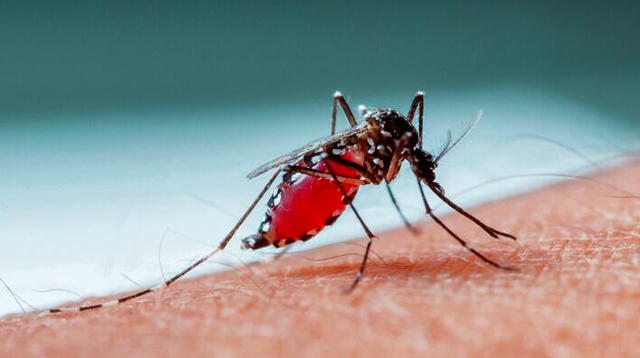 Since 2013, chikungunya outbreaks have occurred in Antique, Bataan, and Iloilo with the outbreaks typically coinciding with dengue season. Last October 2016, an outbreak was declared in Indang, Cavite when suspected cases had reached 470. And this year mosquito-borne chikungunya hit Maripipi in Biliran province. Following at least 76 cases of the disease, the town was placed under a state of calamity. It was first monitored in the area in April 2018, and cases have gone up since then.

A state of calamity was declared "to enable the municipal government to procure needed medicines," reported Inquirer. 

What other parents are reading

What is chikungunya

It is transmitted by the bite of a mosquito. "Chikungunya is a virus that is spread by the same kinds of mosquitoes that spread dengue and Zika virus," says the National Institutes of Health. 

However, dengue takes many lives per year in the Philippines (from January to May of 2018, there have already been 38,000 dengue cases with 195 deaths recorded). On the other hand, death from complications of contracting chikungunya is rare, says Mayo Clinic. 

"No vaccine exists to prevent chikungunya fever, and there's no effective antiviral treatment. However, the disease runs a limited course and rarely causes serious complications," says Dr. Scott C. Litin, a general internist, for Mayo Clinic. 

Symptoms of chikungunya

"Chikungunya is less severe in most children than adults, and symptoms can also vary," pediatrician Dr. Jing Aro, who specializes in infectious disease, tells SmartParenting.com.ph. A doctor may diagnose your child with chikungunya with a blood test. "Serious complications are not common, but in older people, the disease can contribute to the cause of death," says the World Health Organization. 

The most common symptoms of chikungunya are fever and joint pain. The pain may be so severe that it can be debilitating. According to WHO and the Centers for Disease Control and Prevention (CDC), these symptoms can also be accompanied by:

ADVERTISEMENT - CONTINUE READING BELOW

muscle pain
joint swelling
headache
nausea
fatigue
rash

What other parents are reading

Treatment for chikungunya

As with dengue, chikungunya has no specific cure. But supportive treatment is given to alleviate fever and joint pain, such as paracetamol and analgesics. The patient may also be advised by a doctor to rest and drink fluids to prevent dehydration. 

Symptoms typically last around 3 to 10 days, with the joint pain lasting even longer, for weeks or even months, in some individuals. Says Dr. Litin, "People who have been infected once are likely to be protected from future infections."

How to prevent chikungunya

Preventing mosquito-borne diseases require the same steps. 

Have a 4 p.m. habit

This is the time to walk around your home and look for places where there could be stagnant water pools, which are mosquito breeding sites. Make sure to remove any pooling stagnant water collected in flower pots, empty containers, and gutters. Why 4 p.m.? Dengue-carrying mosquitoes are most active at dusk, just before evening. Cleaning before then reduces the risk of the bugs laying eggs. Keep in mind, your chances of getting bitten at dusk is higher so don't stay out too late.

Use insect repellent

Mosquito repellents with DEET, picaridin, IR 3535, and lemon eucalyptus oil are proven safe and effective. If your child is below 11 years old, an adult should apply the repellent on him. Skin patches that promise to repel mosquitoes are not at all effective, found a study from the New Mexico State University.

Dress your child in long-sleeved shirts and pants

Do this especially during the rainy season.

Trending in Summit Network