What Happened to the Dengue Vaccine? Your Guide to the Dengvaxia Controversy

The controversy on Dengvaxia vaccine may have caused the drastic drop in vaccine rates in the country.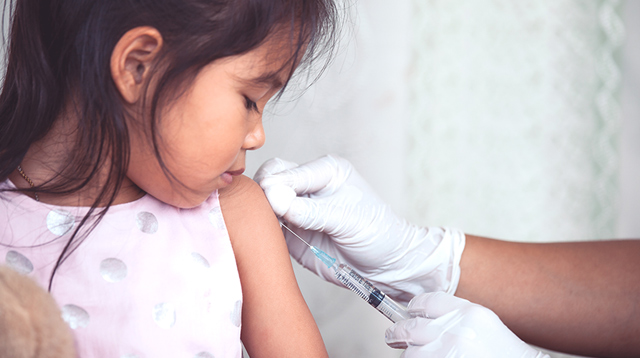 There is perhaps no vaccine as controversial as Dengvaxia, the first dengue vaccine to be licensed. The Philippines had been one of the first countries to use it as part of a nationwide immunization program. But the Dengvaxia vaccine had been halted and eventually banned for use. Many argue the scare caused by the investigation has led to vaccine hesitancy in the country, leading to measles outbreaks, the possible return of polio, and a dengue epidemic in 2019 alone.

What is dengue? 

The World Health Organization (WHO) describes dengue as "a mosquito-borne viral infection causing a severe flu-like illness and sometimes causing a potentially lethal complication called severe dengue." It is transmitted by bites of infected female Aedes aegypti mosquitoes, which lay their eggs either in natural locations or in artificial containers with water. It also transmits other illnesses such as yellow fever, chikungunya, and Zika infection.

Dengue has four strains or serotypes, according to the WHO: DEN-1, DEN-2, DEN-3, and DEN-4. A person can only get infected with each serotype once, after which he or she becomes immune to that serotype. This means that an individual can get infected with a dengue virus "as many as four times in his or her lifetime," says the Centers for Disease Control and Prevention (CDC).

The CDC points out that the Philippines experiences "frequent or continuous" risk of dengue, which means that "either frequent outbreaks occur or transmission is ongoing." The WHO also notes that dengue is endemic in more than 100 countries in different parts of the world and that millions of dengue infections happen worldwide each year, making dengue a leading cause of hospitalization and death.

ADVERTISEMENT - CONTINUE READING BELOW

What is the Dengvaxia vaccine?

It was in 2015 when Dengvaxia, the world's first-ever dengue vaccine, was licensed and declared safe for use in people ages 9 to 45 years who live in areas where dengue is endemic. Dengvaxia, developed and manufatured by pharmaceutical company Sanofi Pasteur, is a tetravalent vaccine meant to be given in three doses every six months.

Dengvaxia promised a huge step towards protecting children from dengue, which can cause potentially fatal complications, including death. In an article for Esquire Philippines, infectious diseases specialist and molecular biologist Dr. Edsel Maurice T. Salvana, who has written and spoken extensively about the Dengvaxia controversy, says the vaccine decreased the risk of severe dengue by more than 90% and hospitalization by 80% in children ages 9 years and above.

In the years that followed, however, the Dengvaxia vaccine became a source of fear for Filipinos who doubted its safety and effectiveness.

Dengvaxia controversy

In April 2016, the Philippines became the first country in the world to commence a nationwide government-sponsored immunization campaign against dengue. The country had approved Dengvaxia in December 2015, which was also when the Food and Drug Administration (FDA) approved it for prevention of diseases caused by the four types of dengue in people between 9 and 45 years old.

The Department of Health (DOH) launched the program on April 4, 2016, and the first to participate were students from the National Capital Region, Central Luzon, and CALABARZON, the three regions of the country with the highest number of dengue cases.

CONTINUE READING BELOW

Recommended Videos

In November 2017, Sanofi Pasteur announced its the latest clinical data analysis. "The analysis confirmed that Dengvaxia provides persistent protective benefit against dengue fever in those who had prior infection," the global biopharmaceutical company says in a press release dated Novemeber 29. "For those not previously infected by dengue virus, however, the analysis found that in the longer term, more cases of severe disease could occur following vaccination upon a subsequent dengue infection."

Following Sanofi's announcement, DOH Secretary Francisco Duque III ordered the temporary suspension of the dengue vaccination program on December 1, 2017. On December 4, the Department of Justice (DOJ) ordered the National Bureau of Investigation (NBI) to look into the said program, and on the next day, the FDA suspended the sale and distribution of the Dengvaxia vaccine in the country.

These events were followed by a Senate investigation, which included televised hearings attended by former health secretaries Janette Garin and Paulyn Ubial, Duque, Sanofi officials, and even former president Benigno Aquino III, under whose term the dengue vaccination program was held.

It can be argued that the controversy caused vaccination rates in the country to drop dramatically. Rappler reports that a year after the Dengvaxia vaccine controversy, only 60% of children were getting their scheduled vaccines — a far cry from the department's annual target rate of 85 to 90%.

Latest news on the Dengvaxia vaccine

Two years since Dengvaxia vaccine was banned, the Philippines has seen an alarmingly high number of dengue cases nationwide. On August 7, the DOH declared a national dengue epidemic, after more than 146,000 cases, including 622 deaths, were recorded.

ADVERTISEMENT - CONTINUE READING BELOW

In light of the national dengue epidemic, the government expressed its openness to making the Dengvaxia vaccine available in the country again, if there is enough scientific proof that it will be beneficial to the Filipino public.

"We're always open to anything that will benefit the Filipino people," presidential spokesman Salvador Panelo told reporters, according to a report from ABS-CBN News. "We're not closed to any suggestion. If the weight of the findings show that there is benefit in using Dengvaxia against dengue then certainly the government should consider it."

On August 22, however, the DOH denied the appeal of Sanofi Pasteur to lift the ban on the vaccine in the country. According to reports, this was due to Sanofi's failure to submit post-approval requirements to the department. Sanofi was unable to submit the third version of its risk management plans and submitted the fourth version late.

The DOH, however, informed Sanofi it can re-apply for a new certificate of registration at the FDA. It was also advised to submit updated data on its pharmacovigilance and post-marketing surveillance, which would indicate what the company has done to prevent and monitor positive adverse effects of the vaccine.

In December 2018, the European Commission approved Dengvaxia vaccine for use in Europe for individuals between ages 9 and 45 years old who have a documented prior dengue infection and are living in areas where the disease is endemic (constantly prevalent). Sanofi stated in a press release that the vaccine has also been authorized for use in several Latin American and Asian countries where dengue is endemic, and the reduction of dengue cases is critical.

ADVERTISEMENT - CONTINUE READING BELOW

Though there is currently no dengue vaccine available in the country, parents can still protect their children from dengue by preventing them from getting bitten by mosquitoes. According to a joint statement by the Philippine Pediatric Society (PPS) and the Pediatric Infectious Disease Society of the Philippines (PIDSP), vaccination is not yet recommended as part of the response to the current outbreak.

PPS president Dr. Salvacion Gatchalian said that the dengue vaccine "is for future protection for those who were diagnosed or have been known to have dengue or tested positive for dengue antibody. With the availability of the vaccine, parents and patients will be informed of the benefits and risks, and an informed decision can be made and that its administration be an informed choice."

To know more about the symptoms of dengue in babies, click here.

Celebrate your pregnancy milestones!


Enter your details below and receive weekly email guides on your baby's weight and height in cute illustration of Filipino fruits. PLUS get helpful tips from experts, freebies and more!

You're almost there! Check your inbox.


We sent a verification email. Can't find it? Check your spam, junk, and promotions folder.
Trending in Summit Network