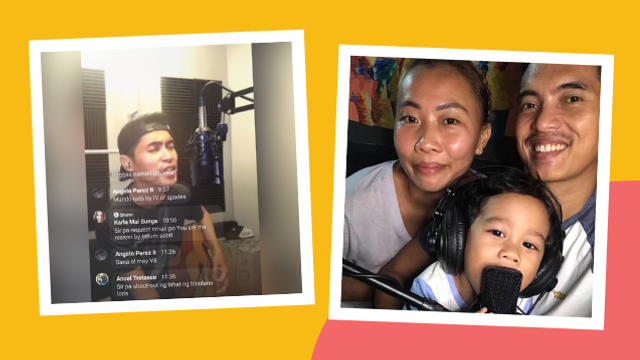 The pandemic has truly made our lives a lot more challenging. For one, we can no longer go out as often as we want. Schools have been closed and kids are studying online. We rely heavily on food and grocery deliveries now and most of us are working online.
READ MORE ABOUT ONLINE JOBS HERE:
Some of our kababayans have unfortunately lost their jobs as more and more companies try to cut costs.
Daddy and acoustic singer Jayson Plaza is one of those who were laid off when the pandemic started. He used to earn P80,000 to P90,000 a month as an acoustic singer in restaurants, bars, and hotels in Boracay.
"Malaki ang kitaan namin sa tip at saka sa talent fee rin namin," he said.
Since so many businesses in Boracay and other tourist destinations closed, daddy Jayson's livelihood was affected. "Umuwi ako [na] walang ipon," he shared.
"First two months pa lang, siyempre anxiety, grabe talaga 'yung depression. Medyo nahirapan ako kasi walang-wala talaga."
But one day, one of his friends reached out to him with an idea that now allows him to earn for his family. Watch the video below to see how he started to believe in himself again and encourage others not to lose hope during trying times like these.
READ MORE ABOUT ONLINE JOBS HERE:
Got an inspiring story you'd like to share? Send them to smartparentingsubmissions@gmail.com. You can also share them in the comments section!