COVID-19 Patient #358 Who Is 'Asthmatic, Diabetic, And Hypertensive' Successfully Recovers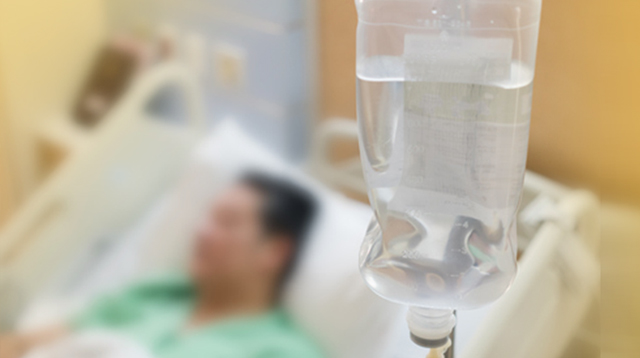 Despite the rising number of confirmed patients with the coronavirus disease 2019 (COVID-19), what gives us hope is the possibility of recovering from the virus. As of this writing, the Department of Health (DOH) has announced that of the 1,546 confirmed cases, 42 individuals have already recovered from COVID-19. One of them is Rogelio Bueno, Jr.

In a public Facebook post uploaded on Sunday, March 29, 2020, Rogelio identified himself as patient 358 or PH358. According to an official release from the DOH, PH358 is a 35-year-old Filipino male from Quezon City, with no travel history and exposure history. His symptoms started on March 6 and he was confirmed positive for COVID-19 on March 21. He was discharged on March 28 after being asymptomatic and having one negative test result.

In his Facebook post, Rogelio narrates his experience, saying that his symptoms started with a fever and a temperature reading of 37.8 degrees Celsius. "I just took paracetamol and slept it off," Rogelio writes. "I woke up around late that night, bought kimchi because I haven't had dinner yet and I want something spicy because it seems that I lost my sense of taste."

The following day, Rogelio's fever shot up and he could no longer get out of bed. He also had difficulty breathing but thought it was just because he was wearing a surgical mask. He slept for a bit and then decided to go to a nearby hospital for a checkup because he was feeling very weak. His wife, Joanna, told him that it could be COVID-19, but Rogelio was in denial. "Malakas katawan ko and ang taba ko, 'di ako tatablan niyan," was his response.

ADVERTISEMENT - CONTINUE READING BELOW

His condition worsens

At the emergency room (ER), Rogelio got blood tests and urinalysis done. He was diagnosed with "Systemic Viral Illness," and was sent home.

On Thursday, Rogelio still had a fever but was feeling a little bit better so he decided to go to their family home in Las Pinas. "When we got home, I went directly to our 3rd floor for isolation because I didn't want my family to catch my sickness. I didn't even get to see them," he recalls.

That night, Rogelio's symptoms worsened. Apart from the fever, he was having an even harder time to breathe and could only talk in short sentences, "and then I would be breathless," he writes. He said he was given "Pip-Taz, Ceftriaxone (both antibiotics), and paracetamol IV."

On Friday, Rogelio again felt that he was getting better but that night his difficulty of breathing returned. This time, his mother decided to take him to the hospital for some more blood tests.

"My C-reactive protein (inflammatory marker) was more than 10 times the normal value," Rogelio explains. "Saturday morning, my mom brought me to the emergency room because my fever was not going down and I was having difficulty breathing again, and this time, I could only give one-word answers."

He writes, "At the ER, blood was again extracted to the point that I could not even feel the pain after numerous needle insertion, even the ABG because all that [mattered] was my breathing."

He describes his difficulty breathing like "I was drowning and gasp for air even though I had oxygen via nasal cannula."

ADVERTISEMENT - CONTINUE READING BELOW

Recommended Videos

Tested for COVID-19

Rogelio had pre-existing conditions — he is "asthmatic, diabetic, and hypertensive — and so this made him immunocompromised. "My blood sugar was twice [than] normal and blood pressure went as high as 150/90," he shares.

Finally, a COVID-19 test was done. He describes the test as "very painful — they insert one very long stick per nostril, and one for the throat swab."

Rogelio shares that he stayed in the ward of an unnamed hospital, and it was the last time he saw his family again. His mom and other members of his family also had to do self-quarantine for 14 days because of their exposure.

While he was given very strong antibiotics, part of Rogelio's battle was also with his mind. "I was already giving up and was preparing myself for the [worst]," he writes.

But Joanna would ask him to fight. "She told me to pray together and just concentrate on getting better, telling me to repeat, 'Gagaling ako, may purpose pa ako,'" he writes.

Road to recovery

On his sixth day at the hospital, Rogelio's test results came back — he was positive for COVID-19. By this time, however, he was feeling better (though he still had difficulty breathing and diarrhea because of the meds). While chest x-rays showed that he had "progressing pneumonia," his breathing was also getting better.

On his eleventh day, Rogelio had enough energy to move around by himself and even managed to take a bath. On Day 12, his COVID-19 test result came back negative. On Day 13, he could last a day without oxygen.

ADVERTISEMENT - CONTINUE READING BELOW

Finally, on Day 14, he was asymptomatic and ready for discharge. On Day 15, he was able to go home but was still advised to go on quarantine for 14 more days.

"I'm just thankful to have survived COVID-19," Rogelio writes. "I'm happy to be alive. I will take this opportunity to cherish my family and loved ones more, to be a better person and to live life to the fullest. I'm patient 358 and I'm a COVID-19 survivor."

Smart Parenting reached out to Mr. Bueno and his wife but have not yet received a reply.

According to the World Health Organization, COVID-19 is mild for 80% of the cases and infected patients can recover from the virus. Click here for ways on how we can beat the dreaded disease.

What other parents are reading




Celebrate your pregnancy milestones!


Enter your details below and receive weekly email guides on your baby's weight and height in cute illustration of Filipino fruits. PLUS get helpful tips from experts, freebies and more!

You're almost there! Check your inbox.


We sent a verification email. Can't find it? Check your spam, junk, and promotions folder.

Trending in Summit Network