DepEd Will Depend 'Very Heavily' On Parents For Distance Learning In SY 2020-2021

"Education becomes more and more a shared activity."
Parents, ready or not, the Department of Education (DepEd) is depending on you to be your child's tutor for a good part of the school year 2020-2021.

In her virtual press conference this morning, May 11, 2020, DepEd Sec. Leonor Briones says all of the agency's efforts will depend "very heavily on parents and community support" to make its Basic Education Learning Continuity Plan (BE-LCP) successful. 

"Education becomes more and more a shared activity, and we ask the parents and the community and experts and to join us on our effort."

"One specific feature of our school year is that we will be depending on the community, families, the yayas, the parents, the lolos and lolas, the tutors to assist learners because some of their work will be done at home. Some of the lessons will be transmitted through different platforms and some activities will be done at home."

Sec. Briones added, "This now the new world of learning, the new method of transmitting learning."

ADVERTISEMENT - CONTINUE READING BELOW

In a prepared statement, DepEd stressed, "All efforts and initiatives to implement the LCP will greatly depend on family and community support. We need to prepare not only the schools, learners, administrators, and teaching and non-teaching personnel, but also the parents and guardians of the learners."

CONTINUE READING BELOW

Recommended Videos

Here are the other takeaways from Sec. Briones's press conference:

As previously announced, the DepEd school calendar is scheduled to begin on August 24, 2020, for the students. Teachers will report on June 1, 2020. With guidelines from the Department of Health (DOH) and the IATF, risks will be assessed if these openings mean face-to-face attendance or not.
The school year will end on April 30, 2021, for a total of 203 school days but not all these days will be spent physically in school.
Even in areas where schools are allowed to open, physical distancing will still be required. It means schools will need to combine face-to-face learning with distance learning.
If face-to-face attendance is allowed, there shall only be a maximum of 15 to 20 learners in each class in compliance with the social distancing measures set by the DOH.
Sec. Briones is authorizing the conduct of distance learning activities on Saturdays or Sundays, if there religious considerations on Saturdays are taken into account.

On the latest for private schools, click here to read.

ADVERTISEMENT - CONTINUE READING BELOW

Sec. Briones said DepEd is working non-stop to put the BE-LCP into action. She added the government agency was already looking into alternative ways of delivering learning to students even before COVID-19 happened. The disease and the resulting enhanced community quarantine "accelerated" the process.   

There were schools that were capable already of engaging alternate learning modalities — virtual, distance learning, blended learning, and homeschooling. DepEd already launched its learning portal, DepEd Commons.

Sec. Briones also noted they observed mobile phones could be a medium of transmission since "there are more cellphones in the Philipines than humans."

She also said that PCCO Sec. Martin Andanar offered the use of government television and radio stations to deliver accessible and quality distance education, especially for the distance learning programs. 

ADVERTISEMENT - CONTINUE READING BELOW

More from Smart Parenting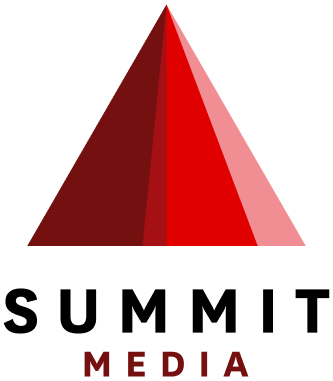 Get the latest stories on COVID-19.
All you need to know from your trusted Summit Media network. Sign up here for regular updates delivered to your mailbox.
The email address you entered is invalid.
Thank you for signing up. We'll send updates directly to your inbox!
Trending in Summit Network