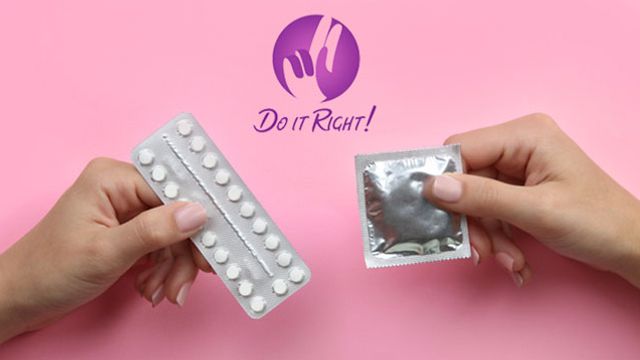 According to the Commission on Population and Development (POPCOM), an average of 530 teenagers get pregnant every day since 2017. 
In fact, a United Nations Population Fund 2015 report showed that the Philippines is the only country that saw the rate of teen pregnancy rise in the last two decades.
POPCOM executive director Juan Perez III said 16% of the cases are "repeat pregnancies."  He attributed it to the Supreme Court's decision to remove a provision in the Responsible Parenthood and Reproductive Health Law that allowed minors who had miscarried to receive family planning services without their parents' consent  
This alarming news shows how vital it is for young women to be educated on family planning, reproductive health, and safe sex. A girl who gets pregnant in her teens is more prone to different health risks including preeclampsia (pregnancy-related high blood pressure), preterm birth, low birth weight, anemia, childbirth complications, and postpartum depression.
Family planning and reproductive health have been widely debated issues in the country over the past years. Even though polls have consistently proven that over 70% of Filipinos support family planning initiatives such as the RH Law, there is still a stigma surrounding the discussion of these topics.
To encourage Filipinos, especially women and the youth, to be more open about doing family planning and practicing safe sex, 11 coalitions have come together to launch a campaign called "Do It Right!"
The 11 organizations participating in the "Do It Right!" campaign are:
DKT Philippines
The Family Planning Organization of the Philippines (FPOP)
The Forum for Family Planning and Development
The Philippine Society for Responsible Parenthood (PSRP)
LoveYourself
RTI International
SheDecides Philippines
Integrated Midwives Association of the Philippines (IMAP)
Private Practicing Midwives Association of the Philippines (PPMAP)
Midwives Foundation of the Philippines (MFPI)
Philippine League of Government and Private Midwives (PLGPM)
In a press conference, Benjamin de Leon, president of The Forum for Family Planning and Development and co-organizer of the campaign, said, "The 'DO IT RIGHT!' campaign is designed to encourage everyone to take those beliefs they already hold inside and share them out in the open, proudly, especially on social media like Facebook.
"By showing each other how many feel the same, in a positive, celebratory spirit, Filipinos can together free themselves of old inhibitions."
FPOP executive director Nandy Senoc added, "It's high time for society to finally put aside fears and embarrassment about this topic and declare openly — as the majority of Filipinos, together — that RH (reproductive health) is okay, that it's responsible.
"When youth and women are empowered, there will be no teen pregnancies, no early marriages, no unwanted pregnancies or abortions. When women are well-informed, the fight against poverty is already halfway won."
How can you participate in the "Do It Right!" campaign? One is by taking pictures where you are flashing the "Do It Right!" hand sign — two fingers held up together (representing the relationship between two people) with the thumb in between (representing safe sex measures) — and posting them on your social media accounts, then adding the hashtag to #DoItRight. You may also add the official campaign template to your Facebook profile picture.
To learn more about the "Do It Right!" campaign, you can check out the official Facebook page for the campaign here. Also, be on the lookout for the official campaign website, which is launching very soon!
Read about eight different family planning methods by clicking here.