30 Baby Names That Experts Say Spell Success in the Future

Steve Jobs' real name is on top of the list.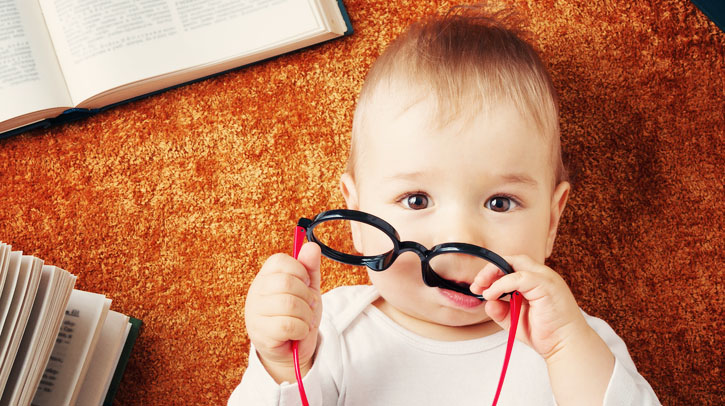 Even before babies are born, parents spend a lot of time thinking of the perfect name. A lot of factors come into play. Will it match his surname? Will it pass the initials test? Is it safe from teasing in the future?

Your baby's name will be a part of his identity, so not only will you want one that's unique, you want one that's indicative of, well, future success. It turns out this idea is not far-fetched because there have been studies that point out particular names as "more successful" than others.

Keep in mind these studies are from the United States, so you won't be seeing our beloved Filipino names. And we can all agree that many factors contribute to a happy and successful future. So take what you read with a grain of salt. 

Albert Mehrabian, a professor at the University of California, Los Angeles, was able to identify 20 names associated with success in his research. He presented thousands of people with thousands of first names, then asked what characteristics the participants thought people with those first names would have. He found there were names that commanded respect at the first meeting, and people they meet assume they are successful throughout their lives, according to a report by Inc.

What other parents are reading

Another study by professional networking site, LinkedIn, found that specific names appear in CEO profiles more often than others. Verdant Labs, makers of a baby name research app, made use of public records in the USA to create a chart that classified common names by profession, a possible indicator of future success.

ADVERTISEMENT - CONTINUE READING BELOW

16 

boy names that mean success

By choosing a name that people think is associated with success, you're giving your baby an advantage because people have preexisting biases toward it. If you're curious about the namest these studies have mentioned, here's a list of boy and girl names that mean success:

Steven

This was the top name in the list of successful names for boys in Mehrabian's study. It is derived from the Latin word Stephanus meaning "crown."

Famous people who are named Steven (or Stephen, another form of the name) include Steven Spielberg, Steven Tyler, Steve Nash (yes, the former NBA player), Steve Jobs, Stephen Hawking, Stephen King, and Stephen Curry.

What other parents are reading

Peter

According to LinkedIn, the top male name for CEOs is Peter. In the Philippines, FWD Life Insurance's CEO is named Peter Grimes, as well as Storm Technologies' top gun—Peter Cauton.

Ross

If you're a fan of the sitcom "F.R.I.E.N.D.S.", you'll be happy to know that Ross is the second name most associated with success.

What other parents are reading

Sanford

Fancy a future surgeon and judge? According to Verdant Labs, it's a common surname of men in these well-paid professions. It does not appear in Mehrabian's list, however. The name is of English origin meaning "sandy ford." (We think Sandy can be a successful name, too!)

Christopher

The third most successful name in Mehrabian's list means "bearer of Christ" and is often included in classic baby names for boys, according to website Nameberry. Famous people with the name include actors Chris Pratt, Chris Hemsworth, Chris Evans, Chris Pine, screenwriter Christopher Nolan, singer Chris Martin, and the famous explorer Christopher Columbus.

Here's the rest of Mehrabian's list:

ADVERTISEMENT - CONTINUE READING BELOW

Recommended Videos

James
Robert
David
Kenneth
Parker
Thomas
Madison

And here's LinkedIn's top male CEOs:

What other parents are reading

14 girl names that mean success

Jacqueline

Topping Mehrabian's list is this name of French origin that means "supplanter." Perhaps one of the most famous people with the name is the former First Lady of the United States, Jacqueline Kennedy.

Deborah

Apparently, a lot of women CEOs are named Deborah, which is of Hebrew origin meaning "bee." You can also name your kids Debra, third on LinkedIn's list and after Debra Perelman, the first woman CEO (in 86 years!) of giant beauty brand Revlon.

Morgan

The name comes in second in Mehrabian's list. If you're wondering why it sounds so powerful, it may be because it means "sea-born" and is associated with the sorceress from King Arthur's legendary tale, Morgan le Fay. It is also derived from the name Morrigan, one of the triple goddesses in Celtic mythology, who represented the circle of life.

What other parents are reading

Elizabeth

Third on Mehrabian's list is this classic name that means "pledged to God." From Britain's Queen Elizabeth, actress Elizabeth Taylor, and poet Elizabeth Barrett Browning, there's no doubt the name connotes success. Wonder why it only comes in third?

Katherine

This name with a Greek origin and meaning "pure" is fourth on Mehrabian's list of most successful names. According to Nameberry, it's one of the best names because it is feminine, royal, and saintly. The Duchess of Cambridge, Kate Middleton's real name is Catherine (which is 8th and 9th on the list!).

Here's the rest of Mehrabian's list:

ADVERTISEMENT - CONTINUE READING BELOW

Victoria
Lauraine
Susan
Catherine
Kate
Madeleine

Here's the rest of LinkedIn's women CEOs:

What other parents are reading

If none of the names caught your fancy, Mehrabian says names that are easily recognizable, have conventional spelling, and are not shortened into nicknames are more advantageous. The history behind the name may also affect people's perceptions.

"When you think of 'Alexander,' you think of Alexander the Great; 'Elizabeth' and you think of Queen Elizabeth. These kinds of associations are important. General common associations to classical names, like Moses, can also have an impact," Mehrabian said in an interview with UCLA.

What other parents are reading

Celebrate your pregnancy milestones!


Enter your details below and receive weekly email guides on your baby's weight and height in cute illustration of Filipino fruits. PLUS get helpful tips from experts, freebies and more!

You're almost there! Check your inbox.


We sent a verification email. Can't find it? Check your spam, junk, and promotions folder.

Trending in Summit Network