Celebrate When Your 1-Month-Old Baby Can Do These 3 Things!

Plus, red flags that merit a call to the doctor.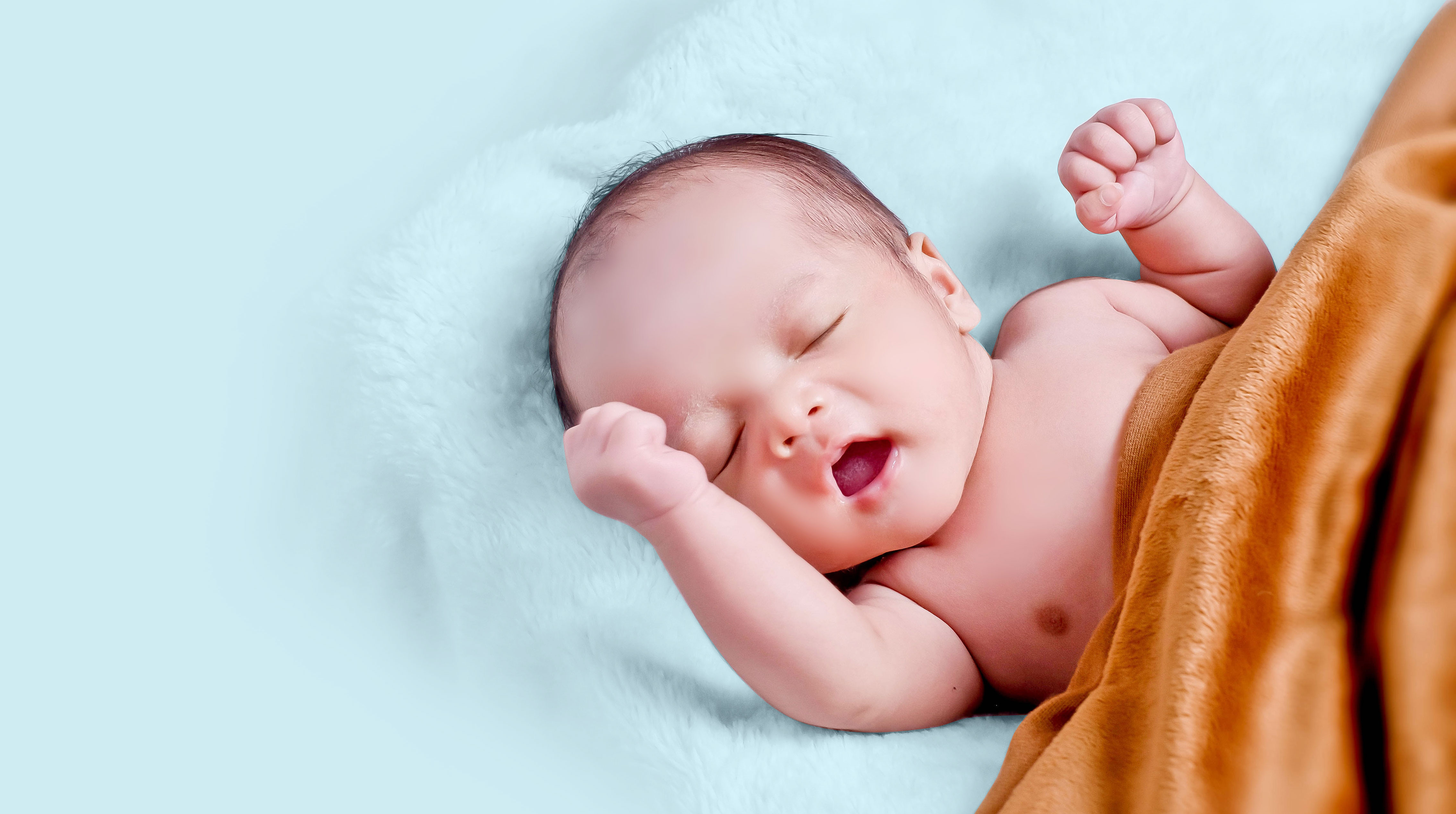 Developmental milestones are physical, cognitive, social, and emotional skills that babies achieve as they grow and develop. Rolling over, smiling, crawling, and more are all considered milestones, and it's pretty exciting when you see your infant accomplishing these skills.

For their baby's first month (and even in the succeeding months), new parents can get obsessed with tracking their little one's milestones and checking it off their list. But it's important to know that developmental milestones are not fixed points that all kids hit — some babies will reach them early while others might achieve it at a later time.

Three important developmental milestones for a 1-month-old baby

Still, there are important milestones that parents should pay attention to during their baby's first month. For the first month of their life, it will all be about getting control of their limbs. Your little one is also starting to develop their senses, and their nervous system is getting organized, which are signs that their brain is learning and moving at a good pace.

1. Baby moves hands to their face and mouth and makes fists.

According to Fatherly, your baby is still figuring out how to coordinate the arms and legs, but they can't do what their brain tells them to just yet. So random and jerky movements are perfectly normal, but you'll also notice that your baby will be bringing her hands up to her face and mouth more.

Don't stress if your babies have floppy necks, twitchy movements, or if they scratch themselves. These are all normal because they are developing control over their bodies.

ADVERTISEMENT - CONTINUE READING BELOW

Developmental red flags

Your doctor should be alerted if your baby doesn't seem to move her arms and legs much, or if her limbs seem overly loose or overly stiff, says The Bump. And while your little one will have jerky and trembling movements, a constantly trembling chin or jaw while they are not crying or excited might be a sign of neurological issues, according to Fatherly.

2. Baby reacts to loud noises and turns their head to sounds.

Hearing is developed in the womb at around 35 weeks, so a 1-month-old baby's hearing is fully developed. You'll see her turning her head toward familiar sounds and voices, especially mom or dad's voice if both of you talked to her while she's in the womb.

Don't worry if your baby is not making eye contact when you talk to her — that will come in later months. If your baby doesn't turn her head toward a sound, that's okay, too, as long as she reacts to it.

Developmental red flags

If your baby does not react or become startled with loud or sudden noises, it may be a sign that there is a problem with their hearing. Call your doctor to rule out any hearing or neurological issues.

3. Baby develops her rooting reflex

Several newborn reflexes will help your baby get the care she needs, and that includes the rooting reflex. This helps your baby locate the breast or bottle for feeding. She'll turn her head when you touch her cheek or lip and make sucking movements.

ADVERTISEMENT - CONTINUE READING BELOW

Recommended Videos

Don't stress when your baby seems to be sucking on her fist or rooting on dad's chest. While feeding, don't worry if your baby's suck happens in bursts and then pauses — that's normal, as with spit-ups.

Developmental red flags

What's more important than the rooting reflex is how your baby is feeding. If she has trouble sucking (their sucking is weak) and if she's feeding too slowly, you may want to call the attention of your pediatrician.

Baby's first month might be a slow month for developmental milestones — it seems all she did was sleep, cry, eat, and poop. But instead of stressing over markers, just savor every moment with your little one. She'll grow up soon and before you know it, she'll be showing her big personality.

What other parents are reading

Celebrate your pregnancy milestones!


Enter your details below and receive weekly email guides on your baby's weight and height in cute illustration of Filipino fruits. PLUS get helpful tips from experts, freebies and more!

You're almost there! Check your inbox.


We sent a verification email. Can't find it? Check your spam, junk, and promotions folder.

Trending in Summit Network