Mom, You're The Teacher (For Now!): 5 Best Learning Tips From A Top Homeschooling Mom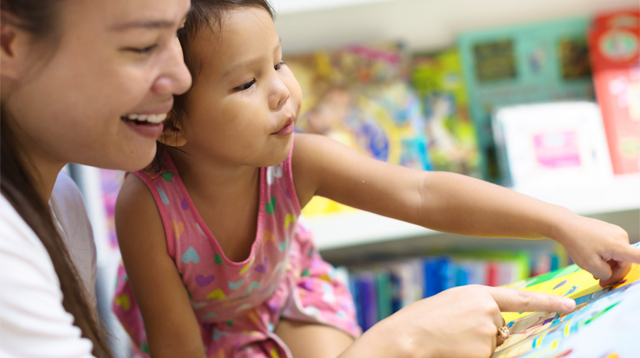 Looking for learn-at-home options and wondering about tuition fee? Head to Smart Parenting Classroom now!

With the community quarantine announcement, school suspensions have been extended to the summer break. With our little ones at home, how do we ensure their learning?

How to set up a preschool classroom at home

Many times, we expect preschoolers to accept and comply with the changes quickly. Grown-ups have that tendency to forget that little children see, comprehend, and process things differently. They need to make meaningful connections first to make sense of unfamiliar situations.

1. Talk to your child about COVID-19

Ask your child questions regarding the abrupt suspension of classes and the "new situation of being home." Give them the time to reflect on what is happening. Allow them to freely share their thoughts. Draw from their ideas and their way of understanding of what is happening.

At the same time, allow your child to share his feelings about the suspension of classes. An array of emotions is possible. Some may be so relieved with staying home if they are generally resistant to going to school. Others, however, may feel sad missing their friends, teachers, and fun activities in school. Just allow the children to freely express and support them in the areas that need reassurance. In a developmentally appropriate way, explain the reason for this temporary disruption. You may have to be creative in explaining the basics of viruses and infection control. (You can find a simple explainer for kids about COVID-19 here.)

ADVERTISEMENT - CONTINUE READING BELOW

Follow guidelines put out by experts on how to properly discuss such issues that may cause unnecessary stress to small children. This is also the time to explain social distancing in the preschool setting, using familiar terms that your child can easily understand. Do share as well your own thoughts and emotions in simple ways so that the child also knows what you are going through. But do it in a manner that will not cause the child to develop fear or anxiety.

Use shared mealtimes with other members of the family to also share the various adjustments made due to this ongoing virus outbreak.

2. Create a flexible routine.

Young children thrive on some form of flexible routine. Do not be strict or rigid.

Depending on the availability of a caring and responsive adult, set up a "preschool at home" for now. Prepare predictable activities like reading aloud, music and movement exercises, pretend play, block play, safe outdoor time like visits to nearby parks, and gardens, and chore time.

Set up an area at home that could be dedicated to activities to foster play and creativity. For as long as the children help with the clean-up, this area can be devoted to messy play. (Be inspired by play and study areas here and here.)

Research online for fun home activities for preschoolers. You may also contact your child's preschool teachers and request if the planned activities in school may be done at home. Create a giant weekly calendar and fill it up in playful ways with your child. Use recycled paper, fun stickers, doodles, drawings, magazine cut-outs, or print some photos to record day to day activities.

ADVERTISEMENT - CONTINUE READING BELOW

Recommended Videos

3. Encourage social action in your children's own way.

This is one effective way to impart empathy. Empathy is simply sympathy that leads to action. Launch simple research with your child, surveying how others are being affected by this global concern. Choose a few relatives like grandparents or cousins, here or abroad. Allow the kids to make a video call so that they can ask questions about how others are doing. Model social action through prayer, teaching kasambahays regarding this viral outbreak, and doing our part in the whole community effort for infection control.

4. Have a guide for proper screen and gadget use.

The most common danger at home for small children relates to screen use. Children below 2 years old should not have any screen time. Preschool-aged children should never have unsupervised and unlimited time with gadgets and screens with online access. This may be the best time to create a Family Media Plan. (Click here for a guide.)

It may be challenging to monitor if you have children below 5 years old. One rule to simplify this is the older child can only use the gadget when the child below 2 years old is asleep or napping.

5. Brainstorm together and decide on what activities to do together.

Take time to share favorite activities. Try to find common ones both parent and child can do together. Maybe it is baking together or creating that project out of recycled items at home. It may be general cleaning of your child's room and setting aside clothes or toys to give away.

ADVERTISEMENT - CONTINUE READING BELOW

Think of simple and doable projects where your small children can participate. Recall all the "activities" you wished you had more time for — and create a list with tick boxes that the child can fill up and make a schedule with your child.  If you are not available, entrust a capable adult or caregiver to help you. If you need ideas for preschool, tried-and-tested activities: head to @Kidstarter on Facebook, Instagram, or on kidstarter.ph.

There's a simple experiment to help them understand that there are living things smaller than the tiniest insects they may know and how simple handwashing can make a huge difference. This is also the time to teach the steps of effective hand washing! (Read it here.)

We are all in, as what most scientists say, unchartered territories. For our little preschoolers, it seems that "summer" just came in a bit too early, and they will be staying home more in the coming days. Create a fun, playful, and safe environment at home and see how children cope and thrive with this novel set up.

Dr. Donna Pangilinan-Simpao (@donnasimpao on IG) is the current president of the Homeschool Association of the Philippine Islands and founder of Homeschoolers of the Philippines Facebook Group. She is one of the co-authors of the Kidstarter Curious Curriculum (kidstarter.ph), a complete guide for learning through play and exploration for kids 2-4 years old.  

What other parents are reading

Celebrate your pregnancy milestones!


Enter your details below and receive weekly email guides on your baby's weight and height in cute illustration of Filipino fruits. PLUS get helpful tips from experts, freebies and more!

You're almost there! Check your inbox.


We sent a verification email. Can't find it? Check your spam, junk, and promotions folder.

Trending in Summit Network