It's Time We Put This Hurtful Word to Describe IQ to Rest

No shame in wanting your child to be intelligent, but her future success is not solely defined by IQ.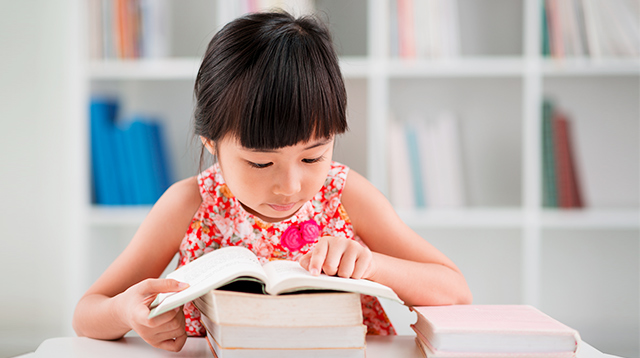 Every parent wants her child to grow up smart. Type the words 'how to make a child _____' on Google, and 'smart' is the third keyword to appear using its autocomplete feature. It's why we get questions like "What vitamins and supplements can I give my baby?" on SmartParenting.com.ph's Parent Chat and Facebook page. Parents want to give their kids everything that can boost their brain power. 

A parent's desire to see their kids succeed has become the center of many marketing campaigns. But one multivitamin company, which claims to help children's "brain development," may have just crossed the line when it released an online advertisement with the words, "Bakit maraming 'bobo'?"

The company accompanied it with a chart ranking countries in South East Asia according to IQ, with the Philippines at the last place. It was posted a second time a week after, this time with a different graphic. If the point was to make a splash on social media, it succeeded but at what cost?  

ADVERTISEMENT - CONTINUE READING BELOW

The ad garnered a lot of criticism from their followers. They called the company insensitive and pointed out that having a lower IQ does not automatically make a person stupid. Most importantly, they questioned the company for using the word 'bobo' to call attention to their supplement.

The word 'bobo' is one we hope we can remove from our vocabulary. Negative words that imply weakness not only hurt when it is used to address a child, but it will also stay with him as he grows and will make him think he is 'not good enough.'

There's no shame in wanting your child to be intelligent and be successful in the future (who doesn't?), but a person's intelligence is not solely defined by IQ, as we keep saying. Howard Garner's theory of multiple intelligence asserts that people show their intellect in many ways, perhaps through exceptional musical ability, interpersonal (social) or intrapersonal (self) intelligence, linguistic and logical-mathematical intelligence, or even extraordinary spatial ability. 

No vitamin in the world will instantly make your child smarter. Here's what will:

1. Instill a growth mindset.
The idea behind this is that "smarts are acquired and developed through effort, dedication, learning, and mentorship from others," says Carol Dweck, who pioneered this kind of mindset. Kids who adopt the growth mindset see everything as an opportunity to become better. Skills aren't always inborn — if you want to achieve something, you have to work hard for it.

2. Let failure be a teacher.
Intelligence does not only rely on academic excellence, but it is also based on one's ability to see failures as opportunities for learning. That's why it's so important for children to learn grit and resilience — important life skills that will enable kids to handle any challenge and take failure in stride. Once they learn this, they will have better ways to cope with problems that come their way. They will not hide or run from their mistakes but deal with it positively instead.

3. Embrace hard work.
Your child is smart, yes, but if you want him to continue succeeding in life, he has to learn the value of hard work. The problem that many children face nowadays is that they become too complacent — they think that their intelligence automatically leads to success. As a parent, one way to avoid this is by focusing on the process instead of the output. Complimenting him for getting awards will not help. Instead, praise him for his study habits and acknowledge his perseverance in getting good grades. It will teach him that putting more effort into something will yield better rewards.

4. Nurture social and emotional skills.
High grades are not the sole indicator of a child's intelligence, according to Dr. Tippy Sumpaico-Tanchanco, a developmental-behavioral pediatrician. There has to be a balance between general intelligence and emotional intelligence.

A child with grit has a better handle on his emotions so when your kids encounter setbacks, give them the space to vent. For younger kids, it would help to talk about their feelings. They need to know they can go to their parents and be soothed in times of emotional distress.

You must also nurture his ability to connect and empathize with others. In the future, it will help him be able to collaborate with others and enhance interpersonal relationships. According to experts, empathy is among the most important skills that determine personal, relationship, and career success.

ADVERTISEMENT - CONTINUE READING BELOW

Recommended Videos

What other parents are reading

Celebrate your pregnancy milestones!


Enter your details below and receive weekly email guides on your baby's weight and height in cute illustration of Filipino fruits. PLUS get helpful tips from experts, freebies and more!

You're almost there! Check your inbox.


We sent a verification email. Can't find it? Check your spam, junk, and promotions folder.

Trending in Summit Network