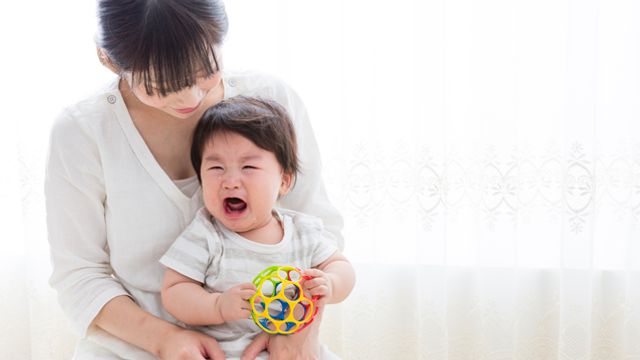 Parenting is both difficult and rewarding. But now that the kids are around 24/7, there is no doubt that raising the little ones have become extra challenging. Tantrums, outbursts, whining, and defiance are just some of the behaviors we have to deal with every day, and it happens because our young children have yet to figure out how to control these powerful feelings.
The good news is that learning to calm down instead of acting out is a skill that can be taught to our kids, according to an article by the Child Mind Institute.
Why kids act out more than others
Do you notice that your child acts out more often than their peers? That's because some children are unusually sensitive and have bigger reactions than others. These intense feelings can make them more prone to impulsive behaviors. "Not only do they feel things more intensely and quickly, [but] they're often slower to return to being calm," explains Lindsey Giller, PsyD, a clinical psychologist at the Child Mind Institute.
This can also be attributed to emotional dysregulation, what experts say is the "inability to manage the intensity and duration of negative emotions such as fear, sadness, or anger." When a child is dysregulated, it's not effective to try and reason with him. Instead, you need to wait until a child's rational faculties are back "online," says the Child Mind Institute.
How to teach your child to calm down
Tantrums can be prevented before they happen. By helping your child regulate their emotions, they can also learn how to calm down more quickly. Here are some strategies you can do:
Help identify emotions
"Kids don't go from calm to sobbing on the floor in an instant. That emotion is built over time, like a wave," says the Child Mind Institute. Kids will learn control if they understand how emotions work. Help them notice and label their feelings earlier, before the wave gets too big to handle.
Avoid minimizing negative feelings. "A lot of kids are growing up thinking anxiety, anger, [and] sadness are bad emotions," says Stephanie Samar, PsyD, a clinical psychologist at the Child Mind Institute.
Children need to learn that all of us have a range of emotions — some of them are good and some of them are 'bad' — and it's ok to feel them. Naming and accepting these feelings is the first step "to problem-solving how to manage them," according to Dr. Samar.
Model difficult feelings
Kids tend to copy their parents, so one way to help them calm down is by describing your own feelings and showing them how you manage the emotions. "They hear you strategizing about your own feelings, when you're nervous or frustrated, and how you're going to handle it, and they can use these words," explains Dr. Samar.
For children who think big emotions surprise them, try this: Rank the intensity of your emotions from 1 to 10, with 1 being pretty calm and 10 being furious. For example, if you forgot that you had a meeting this morning, you can tell your kids that you are feeling pretty frustrated and you are at number 4. It might feel silly at first, but it will help your kids pause and notice what they are feeling, says the Child Mind Institute. At the same time, you can also ask them to rank their emotions whenever they are upset.
Positive attention
Paying attention "is like candy for your kids," according to Dr. Giller. Positive attention has better chances at increasing the behaviors you're focusing on, so you'd want to praise it and give a lot of attention to it.
"Be sincere, enthusiastic, and genuine. And you want it to be very specific, to make sure your child understands what you are praising," adds Dr. Giller.
Even the smallest attempts to calm down should be praised — it can also provide a distraction from the tantrum! For example, if your child takes a deep breath in the middle of a tantrum, say, "I like that you took a deep breath," then join him in taking additional deep breaths.
Coping ahead
Some situations can be emotionally challenging for your child, so planning in advance for these situations can give you an advantage. This entails calmly talking about what's coming, being direct about what negative feelings can arise, and strategizing how you will get through it.
For example, if your child is upset because of her online classes and a certain subject, coping ahead for the next day would be acknowledging that your child was frustrated and angry, then discussing how she can handle those feelings. Perhaps you can come up with a fun activity that can help her have an easier understanding of the subject.
Give them five special minutes a day
Letting your child be in charge and choose an activity that she wants to do, even for just five minutes, can do wonders in helping her manage stress. "It's a time for positive connection, without parental commands, ignoring any minor misbehavior, just attending to your child and letting her be in charge," according to the Child Mind Institute.
This special five minutes is something your child can look forward to. And it should not be based on your child's good behavior — you should set this time aside every day. "It's a time, no matter what happened that day, to reinforce that 'I love you no matter what'," says Dr. Samar.
Are you raising a spoiled child? Click here to identify the signs and how you can turn things around.