How to Prevent a Miscarriage: 10 Things to Help Lower the Risk

Once you become pregnant, you don't think about how to prevent a miscarriage. It pays to be prepared.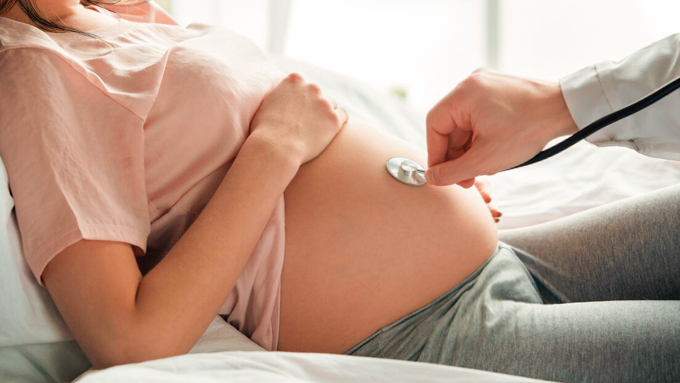 Once the two lines show up on your pregnancy test kit or you see your baby's first ultrasound photo, even if its shape is more fruit than human, you don't think about how to prevent a miscarriage. It's not a thought you want in your head, but you do everything to protect your baby and give him the best while he is in the womb. 

It's why women who have gone through such a devastating loss can't help but look back, starting on the day she found out about her pregnancy, and wonder if she could have prevented it from happening. It can be challenging to realign your focus after a miscarriage because of grief and guilt.

What other parents are reading

Can one prevent having a miscarriage?

Many women feel they lost their baby because of something they did. "In most cases, there's nothing you can do to cause a miscarriage and nothing you can do to prevent it," says Dr. Siobhan Dolan, M.D., a medical advisor for the US-based non-profit organization March of Dimes and an attending physician in the University Hospital for Einstein in New York City.

Most miscarriages happen early in the pregnancy, before the 20th week of gestation. Almost 80% is caused by genetic abnormalities and are lost before 12 weeks. That doesn't even count the fertilized eggs that failed to implant in a woman's uterus; the woman wouldn't even know she had it. 

Some causes of miscarriage can be determined through some tests, but preventing it is another issue altogether. Certain factors, such as age, medical history including past miscarriages, and reproductive problems, among others, increase a woman's risk of having a miscarriage. But miscarriage can happen to any woman, even those who are not considered high-risk. 

ADVERTISEMENT - CONTINUE READING BELOW

How you can lower your risk for miscarriage

While there's no surefire way to prevent a miscarriage, there are many things you can do to ensure that you have a healthy pregnancy. It's no guarantee, but it's aligned with your goal to have a healthy baby. 

1. Have a pre-conception checkup. 

Your wellness checkups with your obstetrician-gynecologist ideally begins three months before trying for a baby (yes, when you are not even  pregnant). It helps ensure your vaccinations are up to date, and your reproductive system is all good. You may have to do some tests to check if you have pre-existing conditions or risks that may affect your road to getting pregnant.  

2. Take your prenatal supplements religiously. 

During your pre-conception checkup, your doctor will likely prescribe prenatal vitamins, such as folic acid, to adequately prepare your body for pregnancy. Don't forget to take them. Studies have shown that most women are prone to miscarriage because they do not have adequate folic acid or vitamin B12 in their system. 

3. Manage your weight before getting pregnant. 

Obesity or even a few pounds heavier than the average weight for your height increases your risk of miscarriage, so start managing your weight before getting pregnant. You'll appreciate shedding the pounds because when you do have that bun in the oven, controlling your weight gain can help reduce risks for many pregnancy complications.

What other parents are reading

4. Don't miss your prenatal checkups. 

A prenatal checkup helps in monitoring your unborn baby's health and aids your doctor to see the ideal birth plan for you. Keep a pregnancy journal, if you can, so you can discuss any concerns with your doctor. It helps prevent issues and complications or at least diagnose and address them early. 

CONTINUE READING BELOW

Recommended Videos

5. Eat healthy (and not for two). 

Yes, you need more calories when you're pregnant, but you need to be cautious and picky with what you're consuming. When you're pregnant, your unborn baby eats what you eat, so keep it healthy. Increase water intake and eat more fruits and veggies! You can have your sweets, but always in moderation!

6. Limit caffeine intake. 

Preggos are technically allowed to have one cuppa joe daily. But to be on the safe side, sacrifice your caffeine fix for your unborn baby's well-being. Some studies show that caffeine drinking couples — yes, even soon-to-be dads' coffee intake should be minimized — have an increased the risk for miscarriage.

7. Exercise in moderation. 

Staying active is good for preggos unless your doctor tells you to stop or orders you on bed rest. Continue exercising or your physical activity, but listen to your body and adjuts accordingly. Rest when you need to and don't overexert yourself. If you have no fitness routine before getting pregnant, start one. Try low-impact exercises like yoga, Pilates, or swimming. 

What other parents are reading

8. Avoid getting sick. 

Be mindful of your health. Avoid large crowds, keep away from sick people, stay away from hazardous environments and using products with harmful chemicals. Some medications, such as certain antibiotics, are not safe for preggos. Always check with your doctor first before taking any meds, even herbal ones. 

9. Stop smoking, drinking alcohol, or taking drugs. 

This is pretty self-explanatory, but if it needs emphasis: smoking, drinking, and taking drugs are high-risk factors for a miscarriage, pre-term birth, and a lot of other pregnancy and birth complications. These bad habits are not good for your health, to begin with, and they're even more harmful to your unborn baby. 

ADVERTISEMENT - CONTINUE READING BELOW

10. Say no to stress. 

Your stress levels definitely affect your unborn baby. It's easier said than done because even if you have a million things to worry about — and one of them is tackling your fear of losing the baby — stop. Avoid stress and choose happy thoughts and good vibes all the way. 

What other parents are reading

Treating a possible underlying cause

Once you've had your pre-conception checkup and your tests come back positive for possible conditions that are possible causes of miscarriage, don't despair. Many miscarriages remain unexplained and are even recurring, so focus on the fact that there is something your doctors can work with to prevent a miscarriage. 

Reproductive medicine is now advanced with several interventions for both male and female who want to conceive. Treating Antiphospholipid Antibody Syndrome (APAS) and other immunological conditions are doable, and many women who have it are moms now. 

Tackling miscarriage, even recurring ones, requires positive thinking. Seek support from family and friends and even support groups. 

What other parents are reading

Celebrate your pregnancy milestones!


Enter your details below and receive weekly email guides on your baby's weight and height in cute illustration of Filipino fruits. PLUS get helpful tips from experts, freebies and more!

You're almost there! Check your inbox.


We sent a verification email. Can't find it? Check your spam, junk, and promotions folder.
Trending in Summit Network