What Pregnant And Breastfeeding Moms Need To Know About COVID-19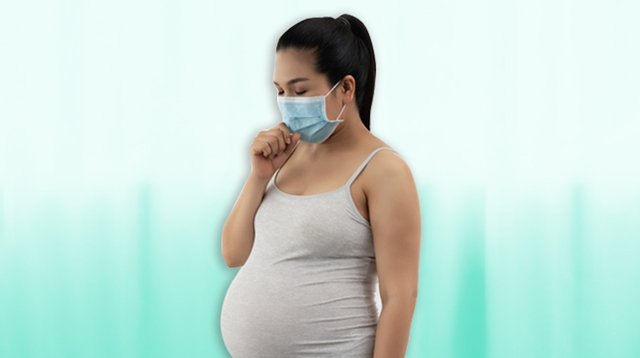 If you're pregnant, you will be concerned about you and your baby's health during this time of increasing novel coronavirus infections (COVID-19). After all, the new disease can easily be spread from one person to another. It has infected more than 118,000 globally and caused the death of more than 4,000 people, as of this writing (but there are 65,755 cases who have recovered).

Data on COVID-19 infections are still very limited, and experts are still trying to figure out a lot of things about the new virus. Available data shows, however, that the elderly and individuals with underlying conditions and/or weakened immune systems are more vulnerable to the disease.

Children are somehow being spared from infection or develop only mild symptoms of COVID-19. But what about preggos, and how will it affect breastfeeding?

Are pregnant women more susceptible to COVID-19 infection?

According to a statement released by the Philippine Infectious Diseases Society for Obstetrics and Gynecology (PIDSOG), there is no evidence that pregnant women are more susceptible to COVID-19 infection.

However, a woman's body undergoes a lot of physiological changes during pregnancy, which "predisposes pregnant women to viral infections," and may be at higher risk of severe illnesses, such as COVID-19, compared with the general population.

ADVERTISEMENT - CONTINUE READING BELOW

As always, expecting moms should try not to get sick during the pregnancy. The PIDSOG stresses that pregnant women should strictly follow all the necessary precautions needed and implement preventive measures against COVID-19. These include:

1. Hand hygiene.

Wash your hands frequently with soap and water or rub your hands using 70% alcohol or sanitizer. Dry hands with paper towels and then dispose of it correctly, or with a designated cloth towel. Avoid touching your face, in particular, the eyes, nose, and mouth before practicing hand hygiene.

2. Practice proper cough etiquette.

Cover your mouth and nose with your elbow or tissue paper when coughing or sneezing. Dispose of tissue paper right away and practice hand hygiene right after.

3. Clean and disinfect frequently.

Start with objects and surfaces that you often come in contact with, such as mobile phones, tablets, doorknobs, etc. (Click here for disinfectants you can use.)

4. Avoid non-essential travel and unnecessary exposure.

Other than the recommended prenatal visits, pregnant women should avoid unnecessary travel, crowded places, and close contact with sick people.

Going to any hospital, whether disclosed to be treating COVID-19 patients or not, and doctor's clinics may bring pregnant women closer to ill individuals seeking medical care. Still, prenatal visits are vital to the health of the pregnant woman and her unborn baby.

"We recommend that they still go to their prenatal visits as advised by their obstetrician-gynecologist (ob-gyn)," Dr. Maynila Domingo, M.D., an ob-gyn whose subspecialty is maternal-fetal medicine, tells Smartparenting.com.ph.

5. Update your vaccinations.

ADVERTISEMENT - CONTINUE READING BELOW

Recommended Videos

While no vaccine yet is available against COVID-19, being up-to-date with adult vaccinations that are safe for preggos can help boost the immune system. (Click here to check the list of vaccines safe for preggos.)

6. Inform your ob-gyn immediately if any symptoms develop.

Pregnant women who start to show any symptoms of respiratory illnesses must inform their OB-gyn, so they can be evaluated, advises Dr. Domingo. "The OB shall assess and determine if further testing is warranted," she added.

How does COVID-19 affect the pregnancy or baby in the womb?

According to the American College of Obstetricians and Gynecologists (ACOG), limited data on COVID-19 infections show possible adverse effects, such as pre-term birth and low birth weight. The U.S. Centers for Disease Control and Prevention (CDC) also cited that fever, one of COVID-19's symptoms, during the first trimester can increase the risk of certain birth defects.

There have also been reports of newborns who tested positive for the virus in China. One tested just 30 hours after birth, with the other 16 days after. Doctors had not yet determined how the infants were infected. Some reports also show that babies born to COVID-19 patients tested negative for the virus or tested positive but had recovered without medications.

ADVERTISEMENT - CONTINUE READING BELOW

Vertical transmission happens when an infection is passed from a mother to her baby during pregnancy or immediately before or after birth. The pathogen — bacteria or viruses — may pass through the placenta, via breast milk, or when the mom and baby have direct contact immediately after delivery.

"It is still unclear if the COVID-19 virus can cross through the transplacental route, thus affecting the fetus," the PIDSOG statement read. Based on data on other coronavirus infections, "there appears to have no risk of vertical transmission via breastfeeding," the PIDSOG added. Still, newborns getting infected via close contact with the mom who tested positive for the virus is possible.

Should breastfeeding moms suspect to have COVID-19 continue to nurse their baby?

There is no strict guideline as of yet regarding breastfeeding and COVID-19 due to the lack of clinical data. Based on a recommendation from China, Dr. Domingo shared that since COVID-19 is easily spread through close contact, if the infection is suspected, it may be prudent to stop breastfeeding until tested negative.

Breast milk is the best source of nutrition for most infants and serves as their first protection from infections. The CDC's interim guidelines for nursing women who may be infected with COVID-19, whether showing symptoms or not, state the breastfeeding mom "should take all possible precautions to avoid spreading the virus to her infant, including washing her hands before touching the infant and wearing a face mask, if possible, while feeding at the breast."

Nursing moms who are sick may consider expressing breast milk and having a healthy person feed it to the baby. Again, practice hand hygiene before touching any infant feeding or breast pump paraphernalia and strictly follow recommendations on how to properly clean them after each use.

ADVERTISEMENT - CONTINUE READING BELOW

For more COVID-19 updates, click here.

What other parents are reading

Celebrate your pregnancy milestones!


Enter your details below and receive weekly email guides on your baby's weight and height in cute illustration of Filipino fruits. PLUS get helpful tips from experts, freebies and more!

You're almost there! Check your inbox.


We sent a verification email. Can't find it? Check your spam, junk, and promotions folder.

Trending in Summit Network