Smart Parenting Awards 2022: Products We Love For Moms
As first-time moms, we only want the best and the greatest for our babies. One of the things I loved doing when I was pregnant was carefully curating (and budgeting) my new mom starter pack.
And though the perfect list of all the things we would ever need doesn't exist, the Smart Parenting editorial team, composed of women who believe that moms need help and guidance in navigating this whole new world of parenthood, came up with a list of products that are best in the areas of quality, value for money, and parent recommendation.
These 17 make up the bulk of the 50 Best Products We Love that addressed the needs of Filipino families in the new normal. You might be surprised to find a lot of self-care products in this list too. It's high time we normalize that moms need to take care of themselves as much as they need to take care of their children.
We previously wrote about the products we love for babies, kids, dads, and the home.
Finally, here are Smart Parenting's 17 Products We Love For Moms.
Best brands and products for new moms
Best Breastmilk Booster Drink: Mother Nurture Malunggay Coffee Mix 35 sachets (Php 680.00)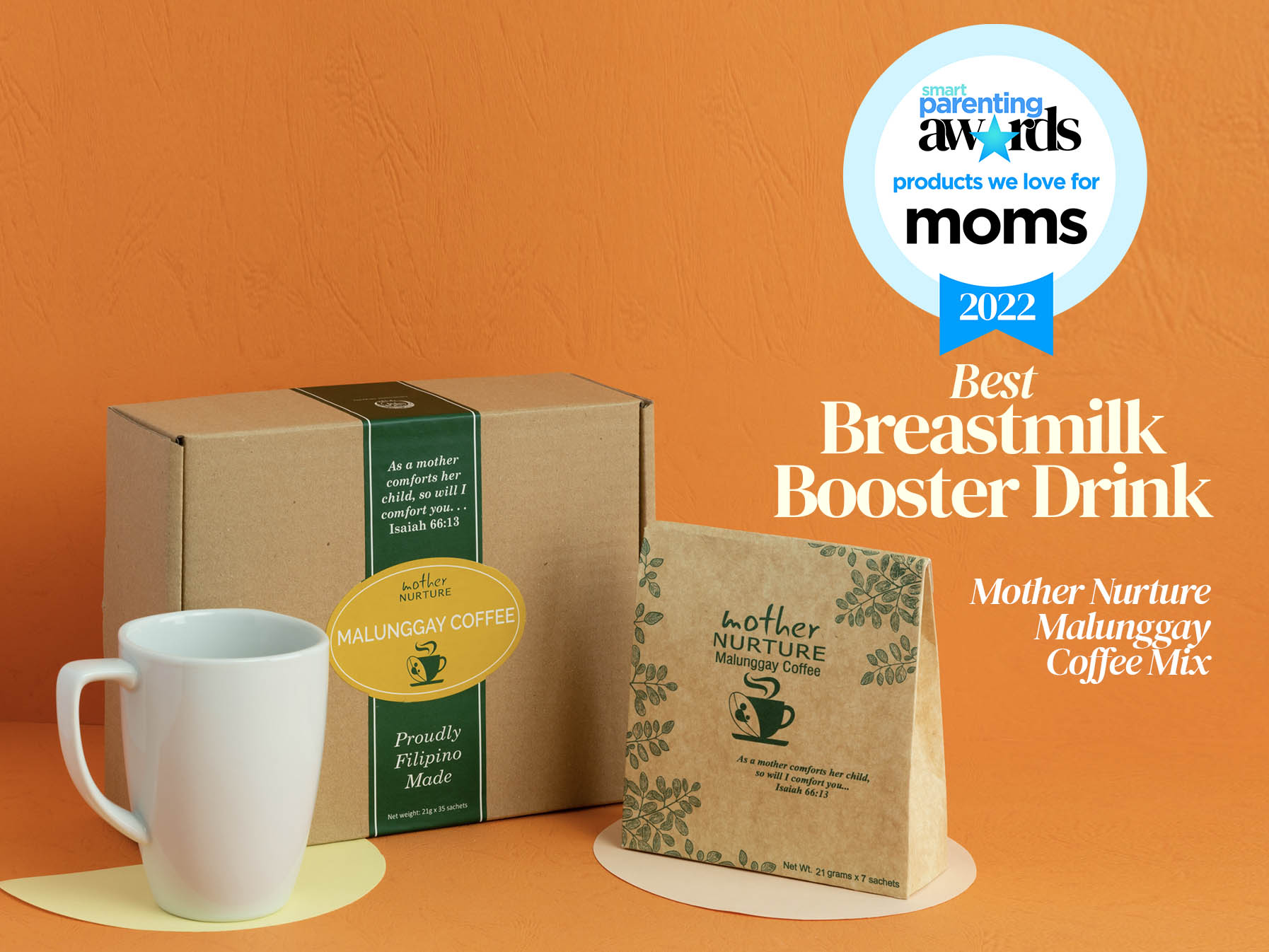 ADVERTISEMENT - CONTINUE READING BELOW
This locally-made unique product is our clear winner for this category. "I loved drinking this, especially during the newborn stage. For anyone who loves coffee but had to lessen intake during pregnancy, it was liberating to drink coffee without guilt because this boosts your milk supply too," said Ronna Capili Bonifacio, parenting editor of Smart Parenting and mom of 3.
She adds, "It's a great gift or care package for expectant moms. Bonus points that you're supporting a mom just like you when you buy."
Best Breastmilk Booster Snack: Natureearth Moringa Shing A Ling Cheese Flavor 75g (Php 65.00)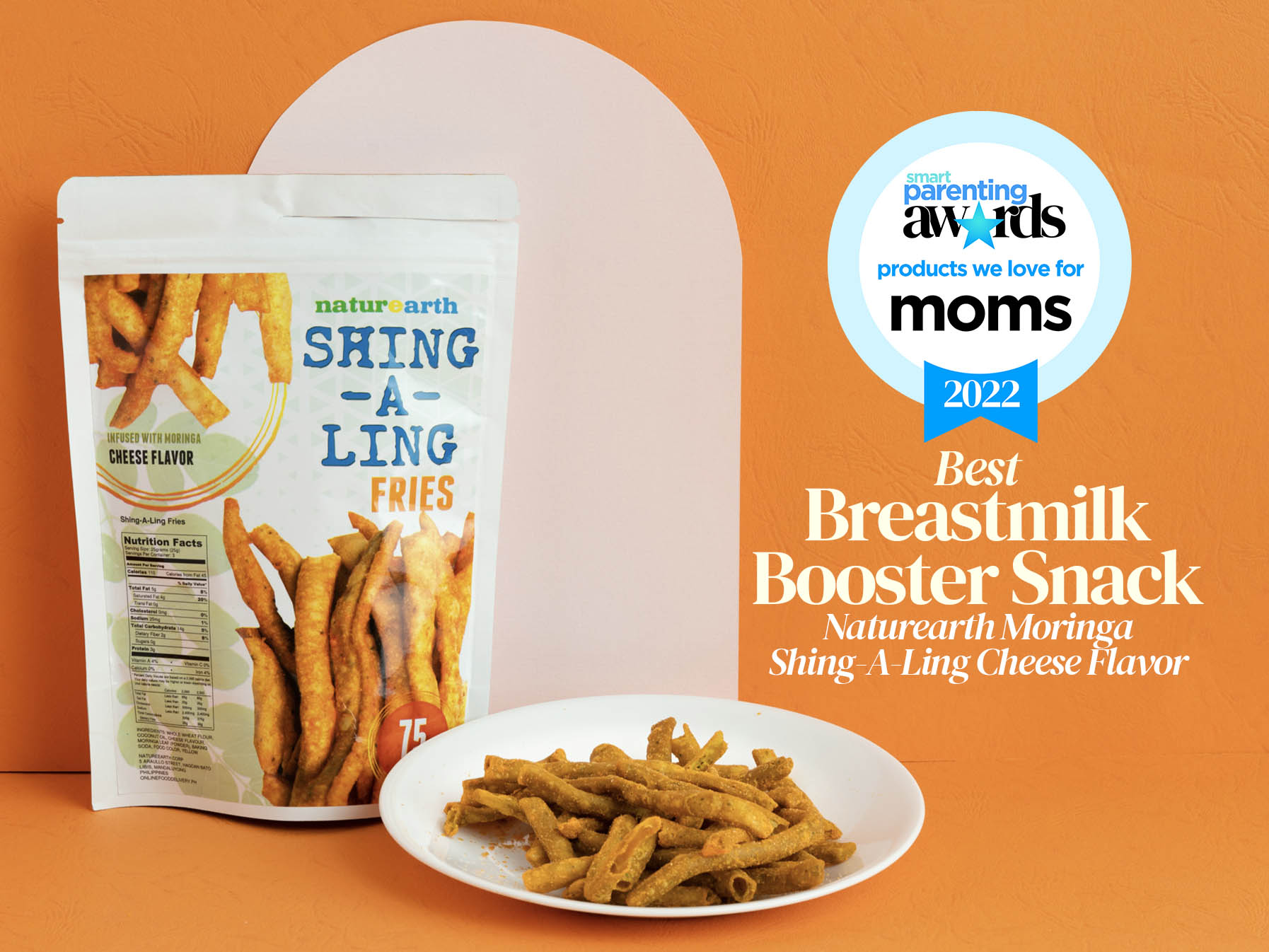 Moms, we're telling you: this snack should be on your bedside table, and in your cupboard too.
Iza Cuyos, brand and business head of Smart Parenting and mom of a 3-year-old toddler loves it.
"It doesn't taste like something only breastfeeding moms should eat. It tastes so good that my two-year-old son almost left nothing for me."
ADVERTISEMENT - CONTINUE READING BELOW
Recommended Videos
Best Facial Cleanser: Cetaphil Gentle Skin Cleanser 118mL (Php 265.00)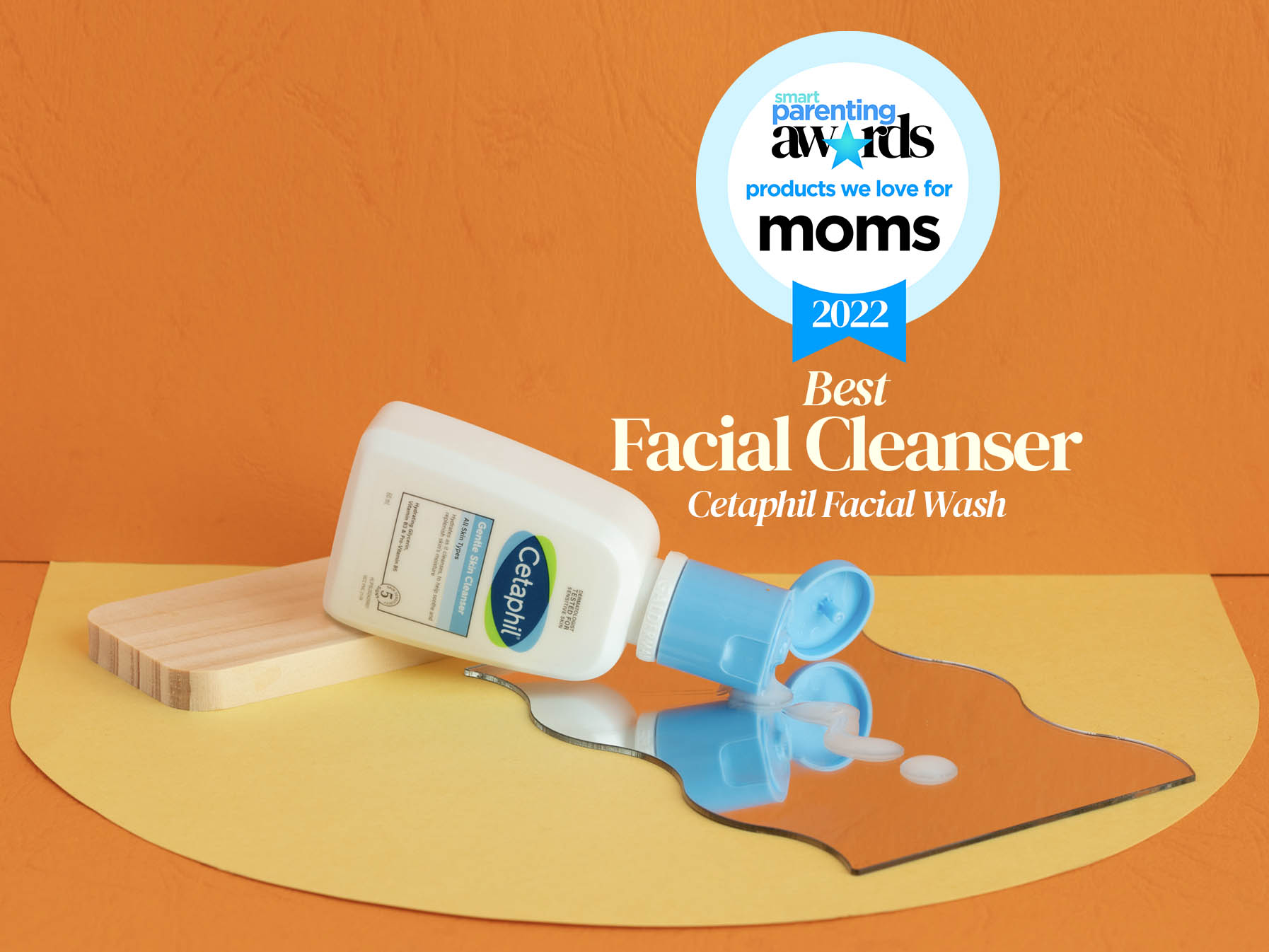 Pre-mom days, members of the Smart Parenting team have been using this trusted brand for our skin. We swear by it because sometimes in the busyness of the day, the only thing we moms could afford to do is to wash our face in the morning and before going to bed. Most of the time, being able to have these few minutes to ourselves as our form of self-care is enough.
Best Serum: blk Skin Brightening & Soothing Supercharged Serum + Niacinamide (Php 599.00)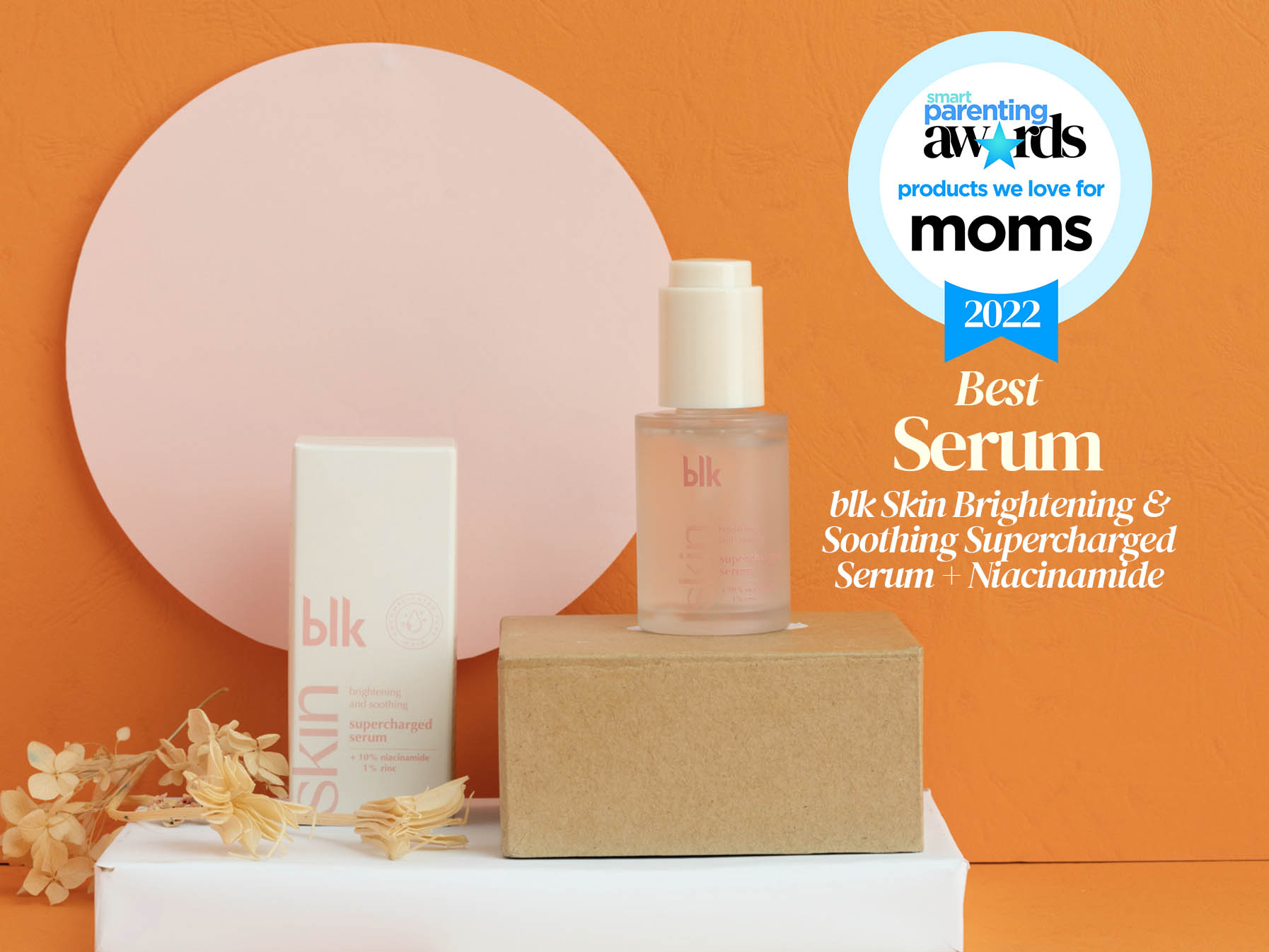 ADVERTISEMENT - CONTINUE READING BELOW
Our parenting editor Ronna Capili Bonifacio reveals, "I'm coming clean—I've been spoiled with pricey serums in the past. But I no longer can get myself to pay for expensive ones since becoming a mom. So I was curious about this one because my beauty editor friends kept raving about it. Since using this, my skin feels healthier and I notice a radiance even without makeup. Easily absorbed, no need to wait. Mommy-approved price point, too!"
Best Makeup Remover: Yves Rocher Purifying Makeup Remover Micellar Water 200mL (Php 695.00)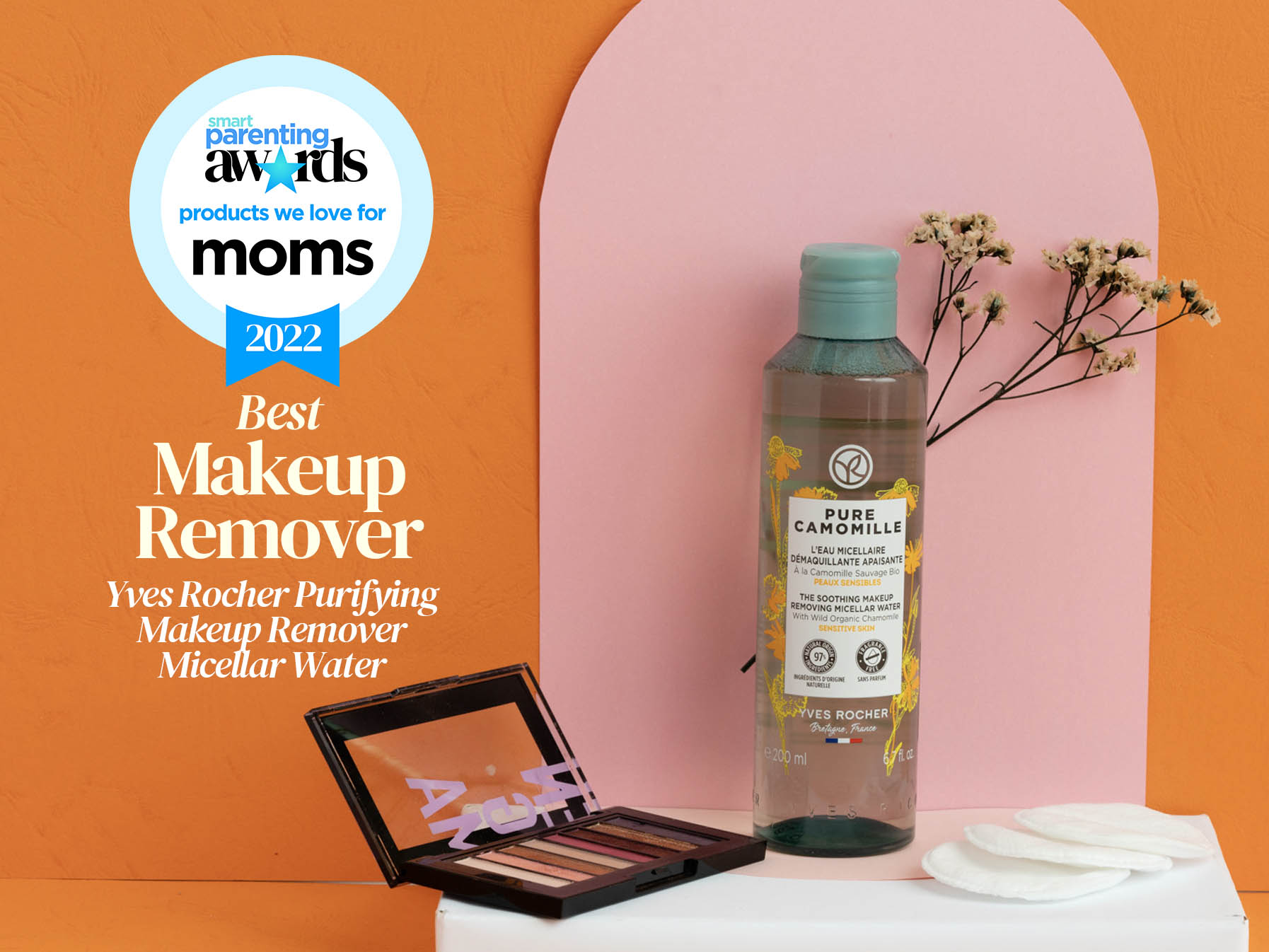 Moms become very particular about the products we use on our skin because we don't want anything nasty to get in the way of kissing our babies! This makeup remover is made of ingredients that are gentle even on the most sensitive skin. We vote that it's a must-have for any mom who uses makeup.
ADVERTISEMENT - CONTINUE READING BELOW
Although not yet a mom, Angela Baylon, Smart Parenting's social media manager, loves this hard working product. "Super lightweight, but still gets the work done. Very gentle on the skin, no sting felt when applied. Super recommend if you use powder on your skin!"
Best Shampoo: Hairreve Hair Rescue Thickening Serum 100mL (Php 1,400.00)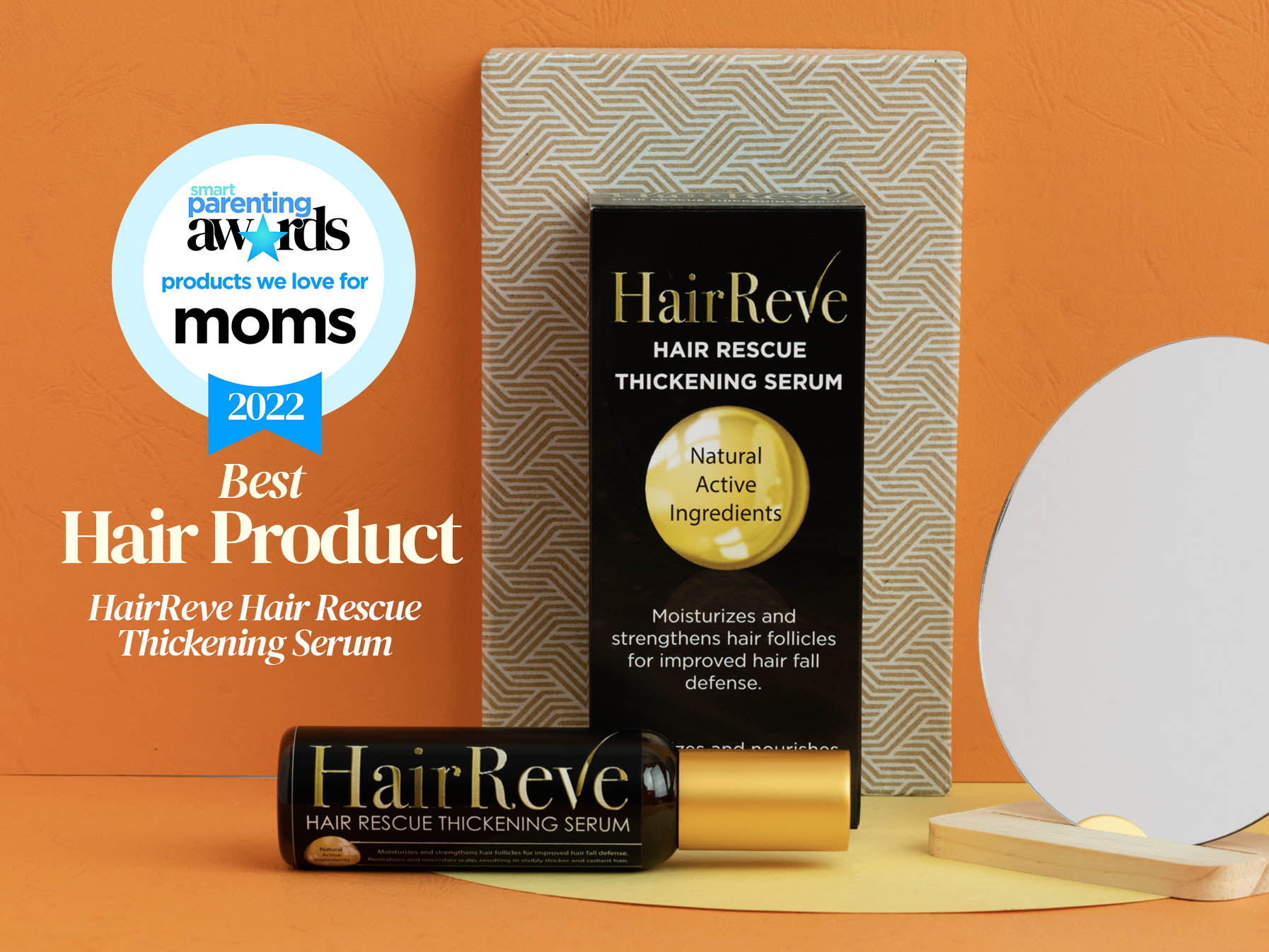 Postpartum hair loss is real. Even after a few months from giving birth, moms would still get stressed about the clumps of hair that they leave on their pillows and in the shower drain. It's comforting to know that a product like this exists, especially for new moms.
We love that you can put leave a few drops of this serum on your scalp, and it will do the job for you. More importantly, it smells good and it's not sticky.
ADVERTISEMENT - CONTINUE READING BELOW
Best Lotion: Physiogel Hypoallergenic Daily Moisture Therapy Lotion 200mL (Php 829.00)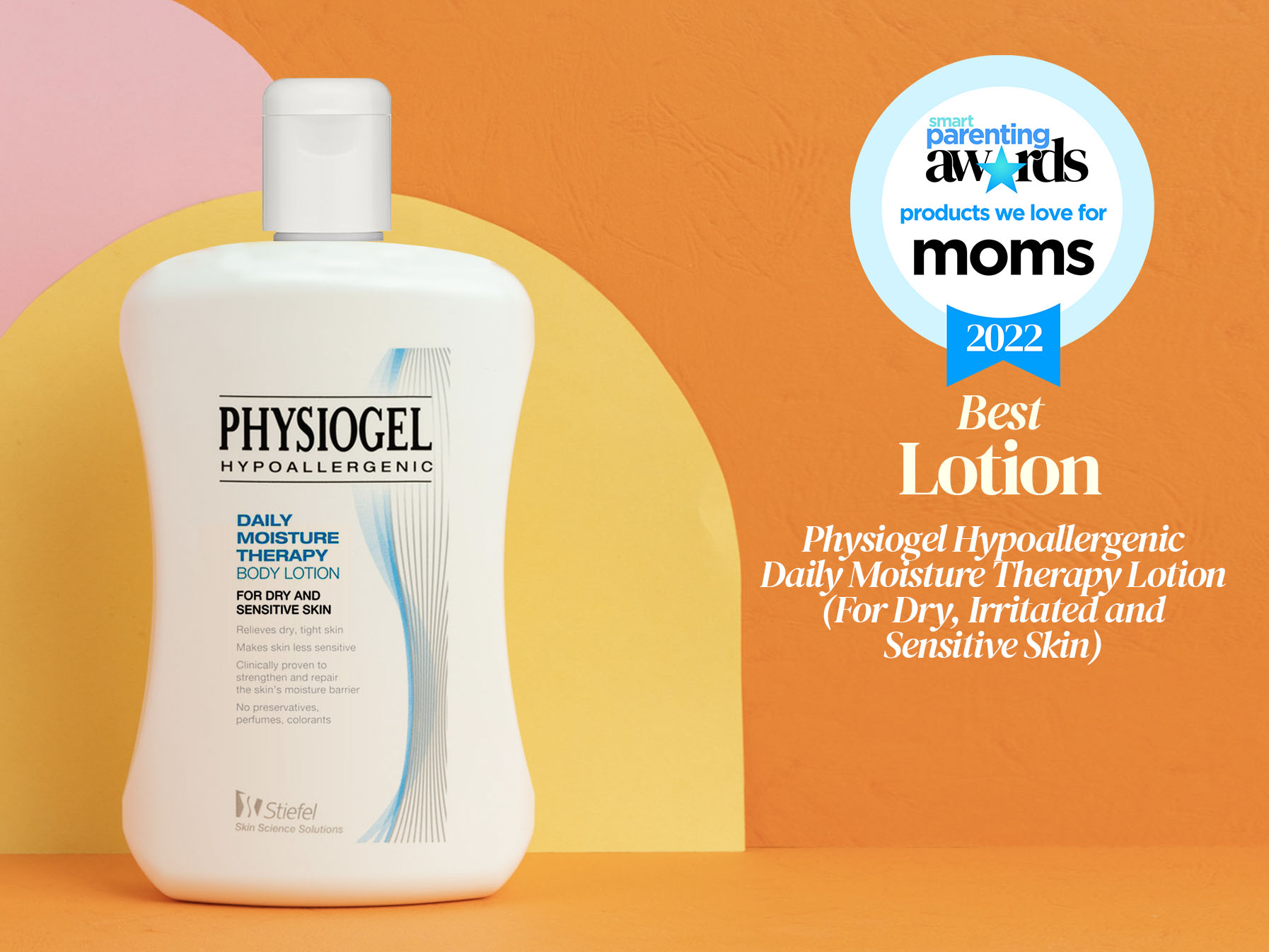 A fur mom and Smart Parenting's art director Steph Ocampo shares, she loved using this product. "Helps to calm my atopic dermatitis and general itchy dry skin. No scent. Non-sticky." She also loved that it is easily spreadable, "I just need a little dollop to cover the area."
Best Bra: Avon Therese Non-Wire Moulded Bra (P899.00)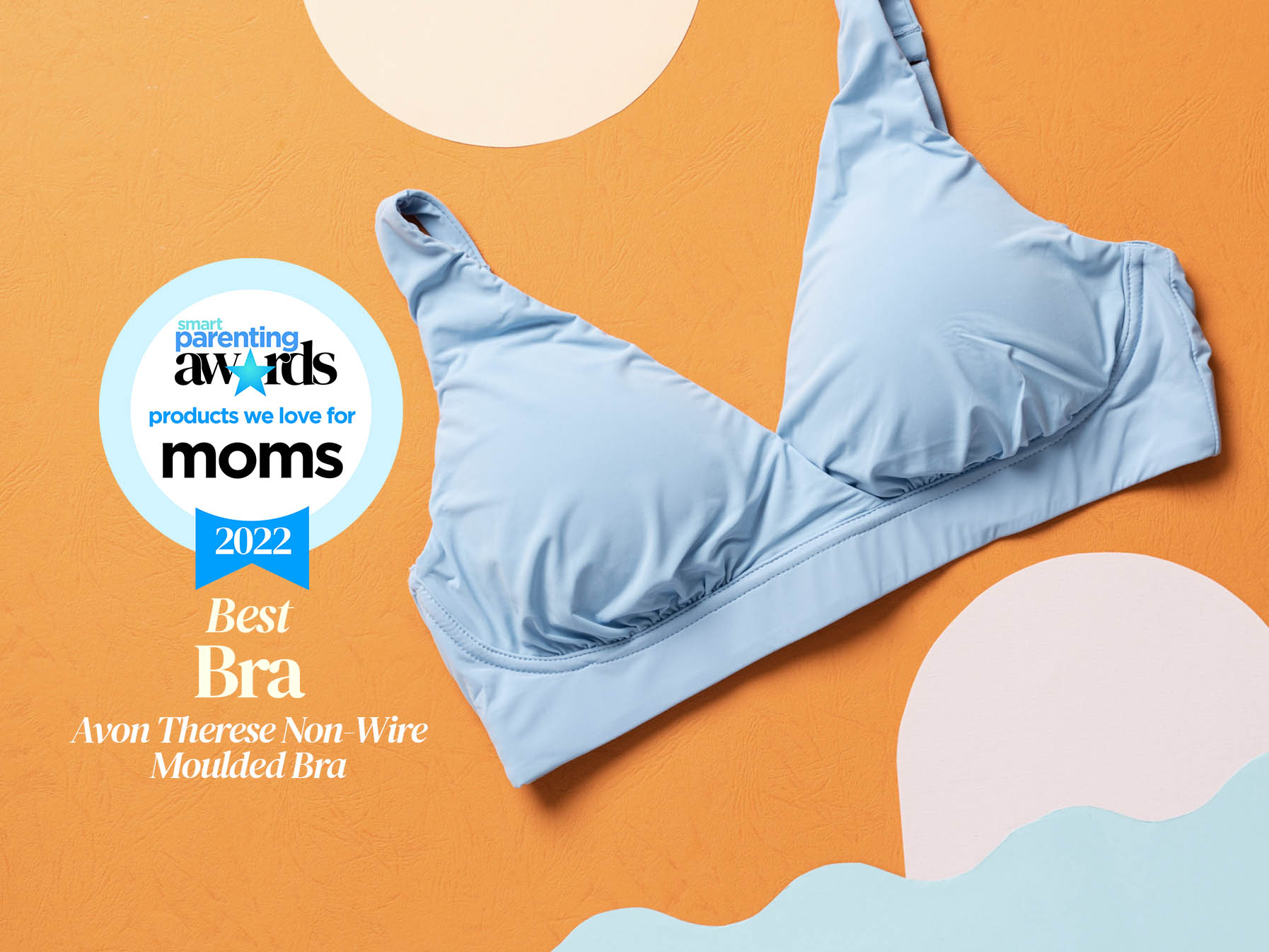 ADVERTISEMENT - CONTINUE READING BELOW
Dani Llagas, Smart Parenting's video producer and mom of one shared "This was the first time that I again used Avon in years. I was surprised at how comfortable it is, the fabric is soft and smooth while at the same giving much-needed support.
She said she's very happy to know this product does the job without the uncomfortable wires and thick paddings. "Definitely provides value for money," Dani added.
Buy it from Avon sales representatives nationwide
Best Period Panty: ETAM Paris Celia Period Shorty - Heavy Flow (Php 1,990.00)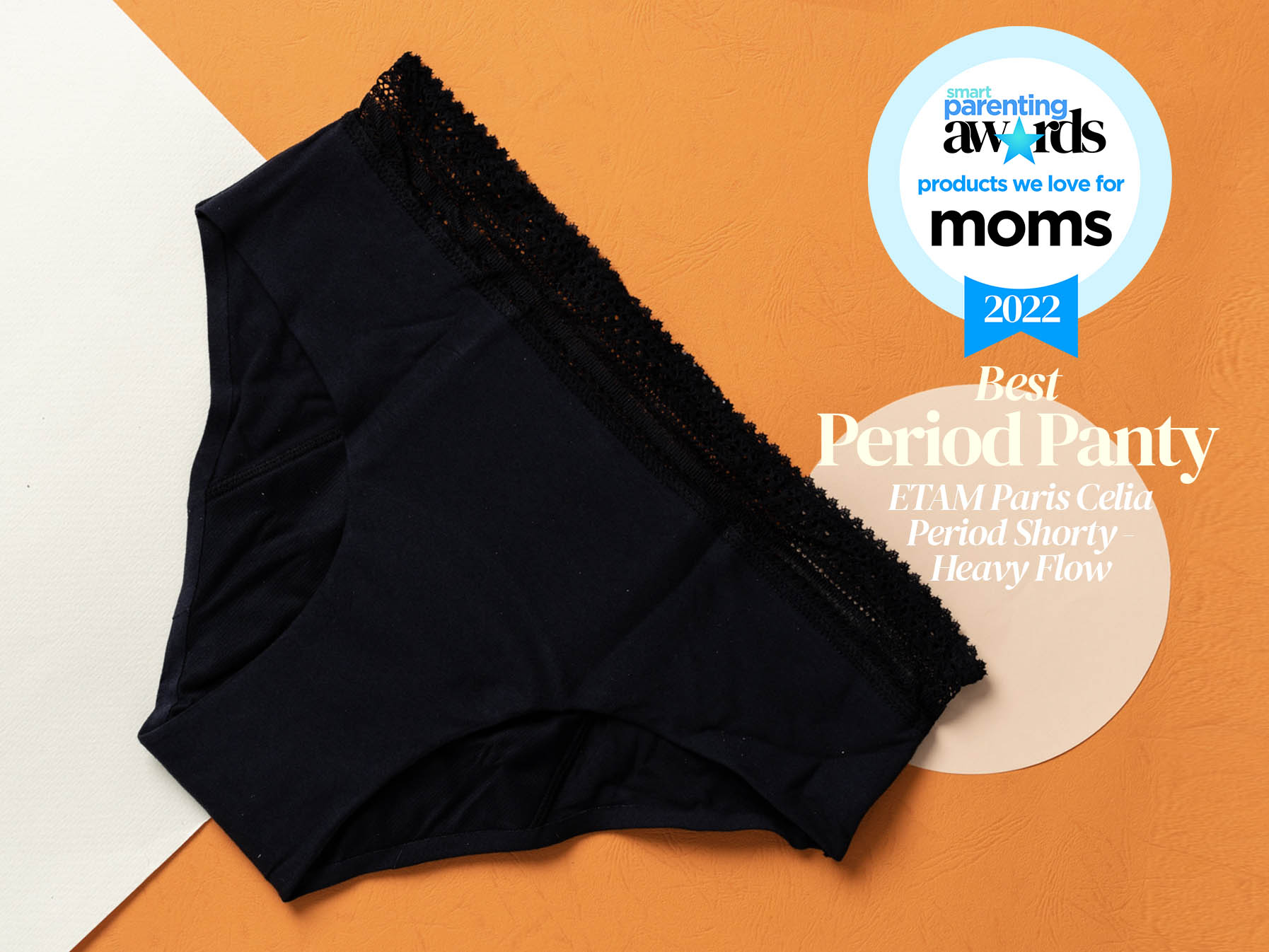 Our art director Steph Ocampo loved this period panty for being a perfect pair to her menstrual period cup. "Feels dry all day, and I felt confident that there will be no spills." Plus points because she loves sustainable options. "It's very easy to clean, and the waistband support was great and the fit is perfect as it is true to size."
ADVERTISEMENT - CONTINUE READING BELOW
Best Panty: Uniqlo AIRism Ultra Seamless Shorts (Hiphugger) (Php 390.00)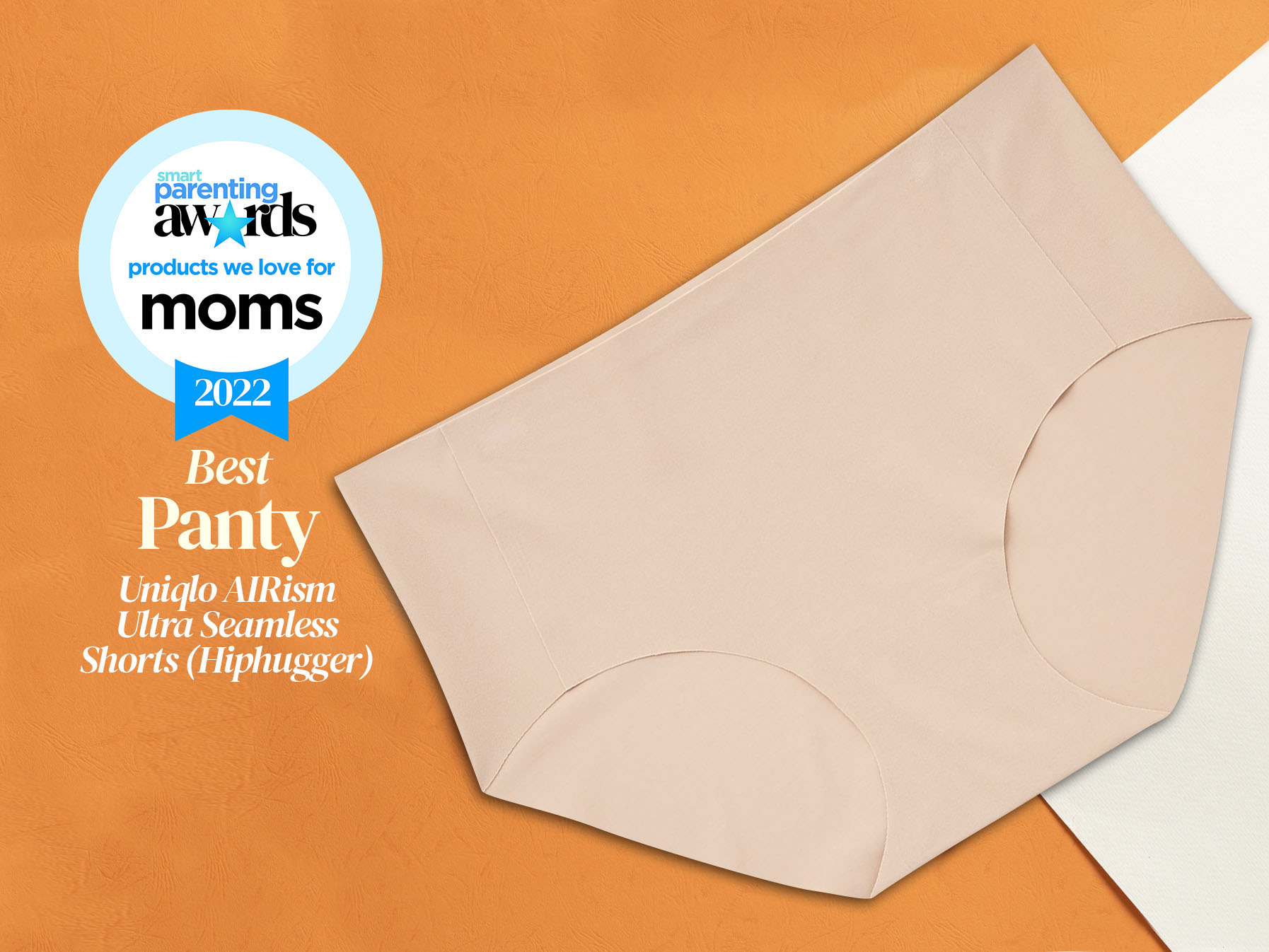 Smart Parenting's senior staff writer Jocelyn Valle is a fan of Uniqlo's Airism line of products. That's why this is a clear winner for this category. "From shirts to bed sheets, undies, and shorts. The fabric is so soft, comfy, and breathable. Maayos at malinis ang pagkagawa, at saka matibay."
All moms in the team agree with this, it's a clear winner for this category of mom panties that are comfy and sexy at the same time.
Buy in on Uniqlo's website
Best Postnatal Binder: Shapewear Solutions RITZ Postpartum Recovery Shapewear (Php 2,295.00)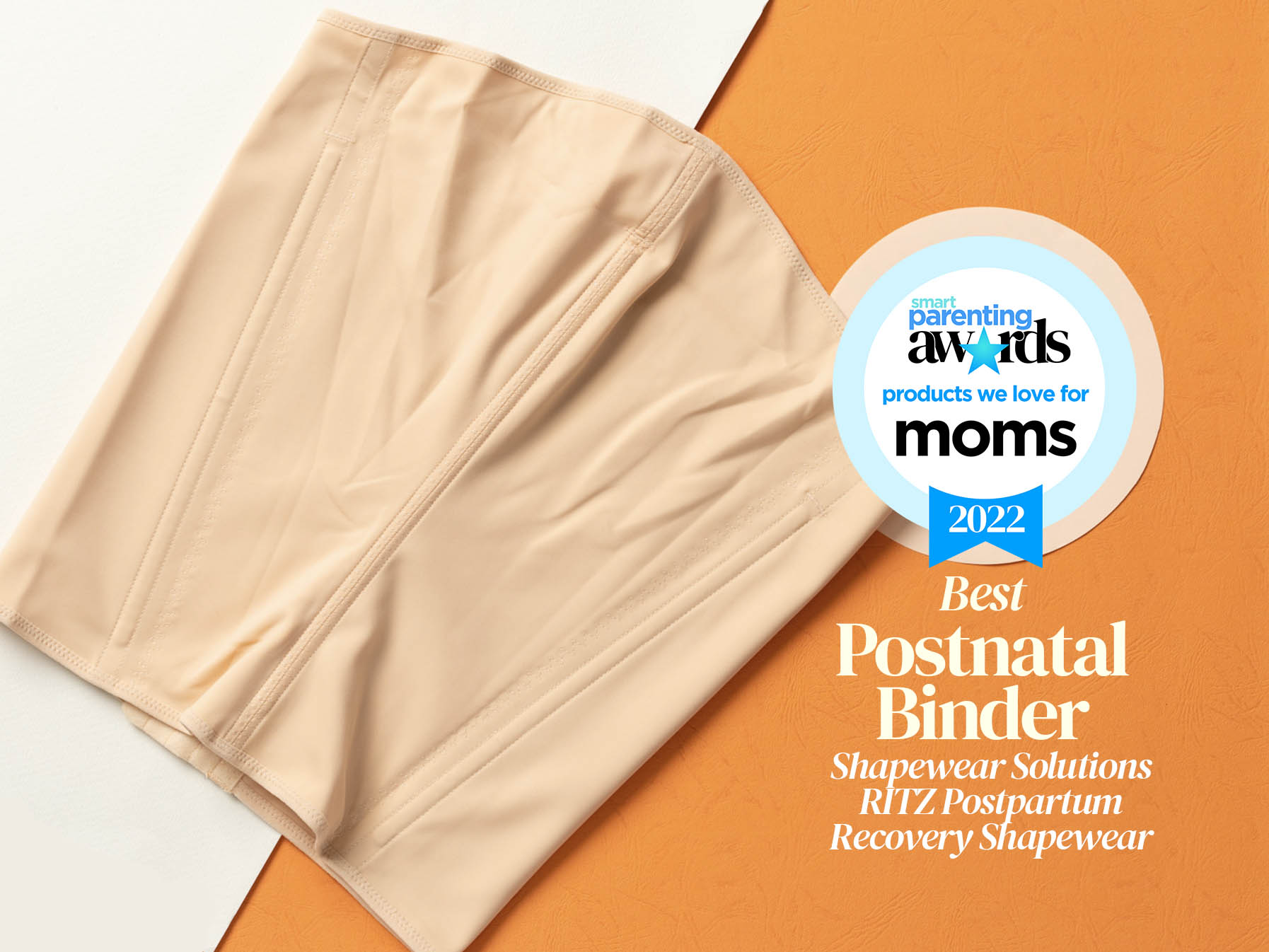 ADVERTISEMENT - CONTINUE READING BELOW
Smart Parenting's community manager and mom of one Zen Arganda has this to say about this product, and we think that when it comes to postnatal binders, it's the only thing that matters: "Hindi masakit sa likod!" We agree that this item should be part of every mom's postpartum kit. 
Buy it on Beauty MNL and Edamama
Best Vitamins: Unilab Fortima (Php 12.50)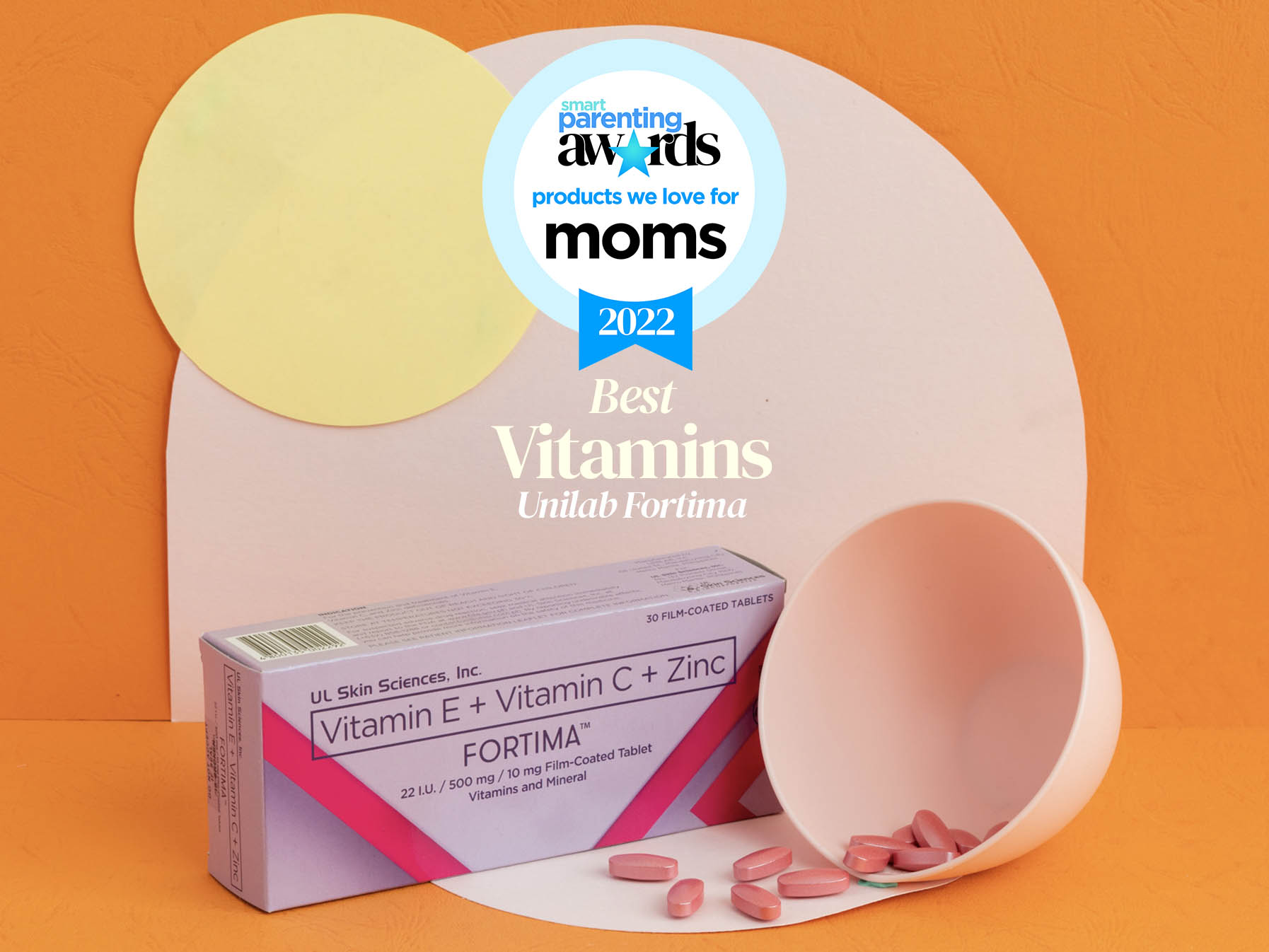 "Sino ba namang ayaw gumanda ang skin 'di ba? Fortima gets it right by giving us, women, a daily vitamin that would help us feel healthy inside out," said Angela Baylon, Smart Parenting's social media manager.
Buy it on Lazada
Best Nursing Dress: Valianne's Trends Aurora Nursing Dress (Php 650.00)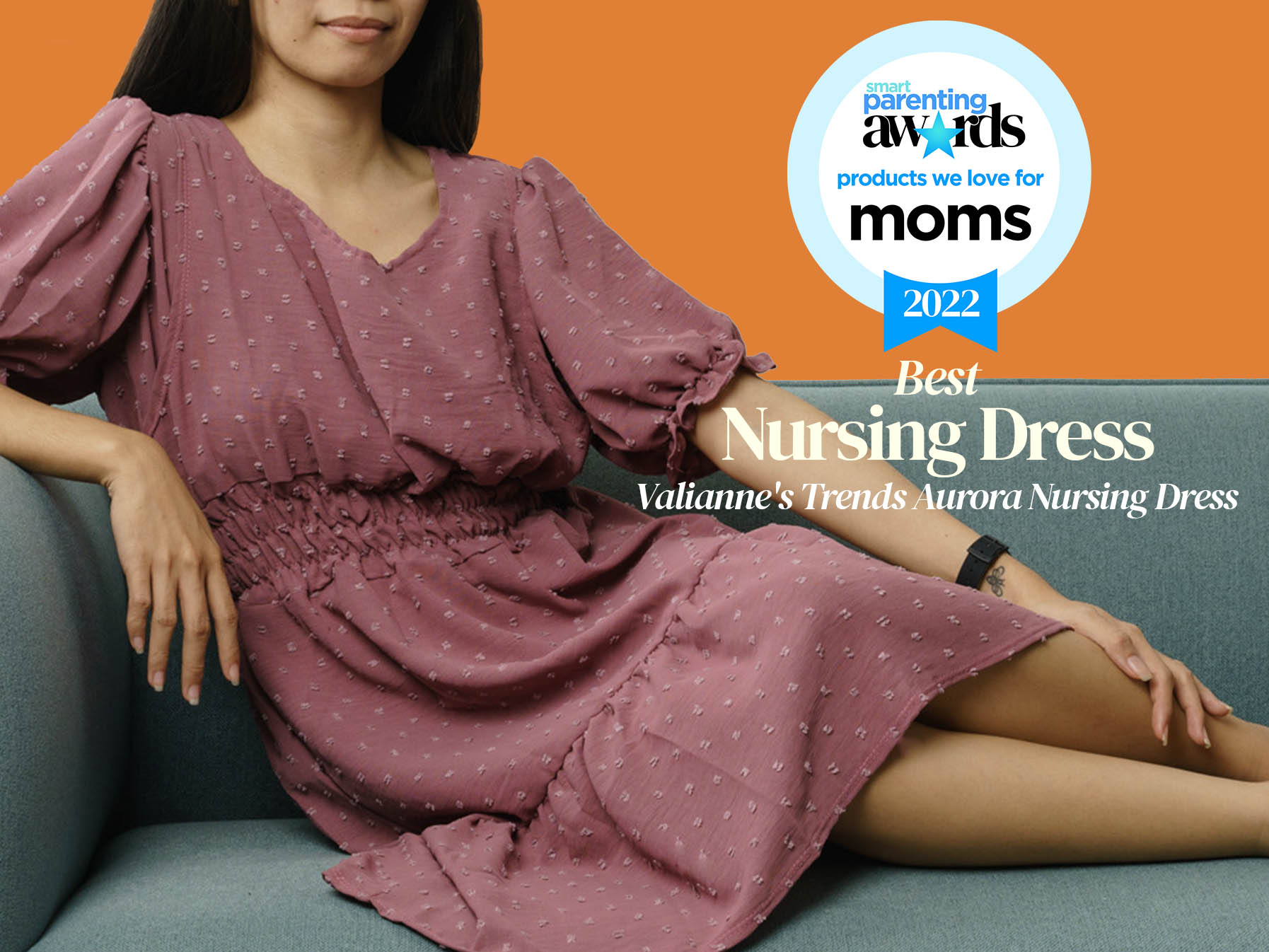 ADVERTISEMENT - CONTINUE READING BELOW
Angela Baylon, Smart Parenting's social media manager, who is a doting tita to her pamangkins, shared this dress with her sister to try. Her sister, who has been breastfeeding her 3-year-old daughter said, "Bakit wala akong nakitang ganito noon pa!" Angela added, "Most breastfeeding clothes out there are all about functionality but Valianne's Trends goes beyond that by also allowing padede moms to breastfeed in style!"
Plus points that this brand is created by a mom, for moms.
Best Breast Pump: Haakaa Gen 3 (Php 2,250.00)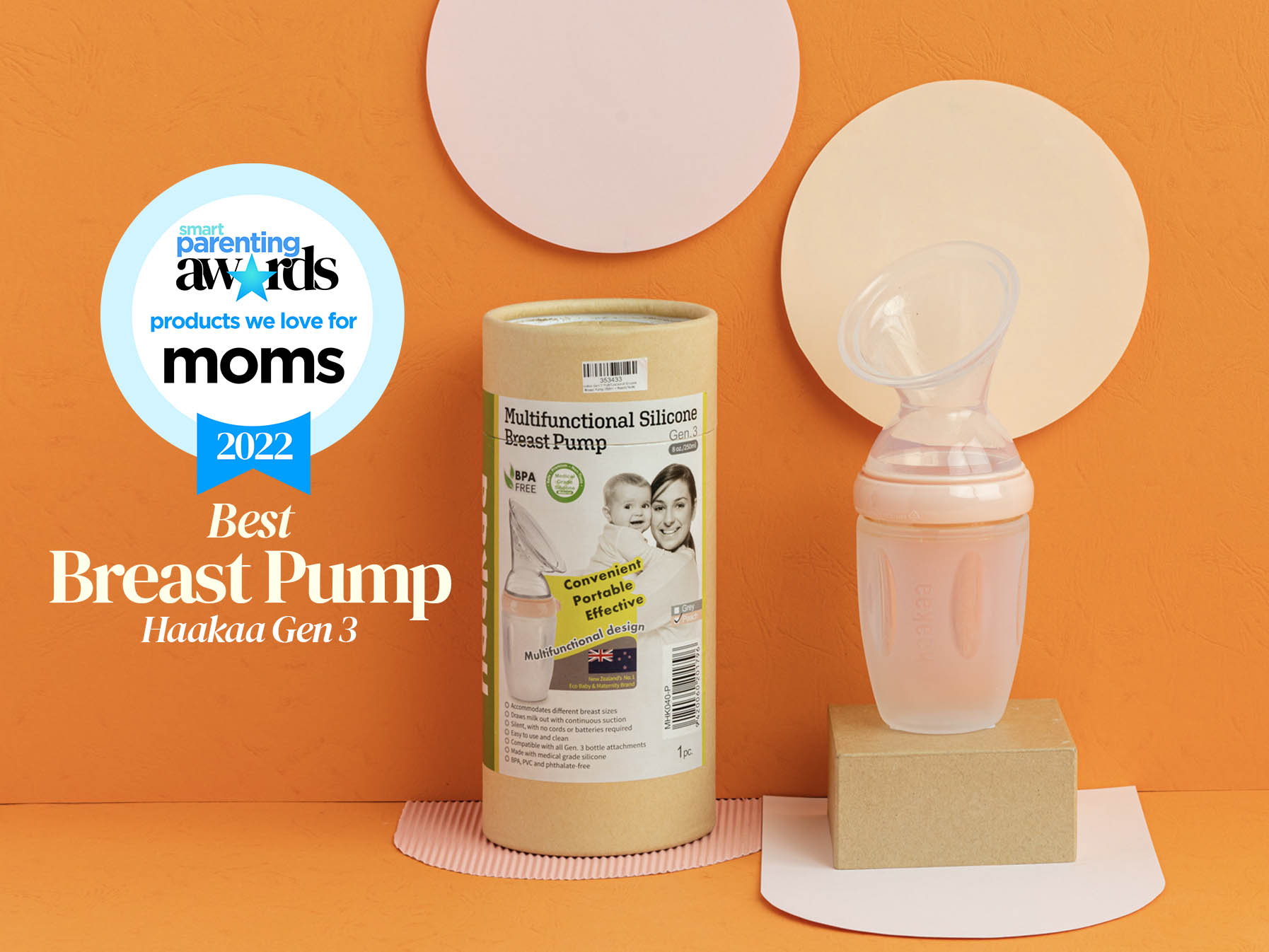 As a mom of one who has been breastfeeding for three years now, hands down, Haakaa is the best gift a new mom will ever receive. As a first-time mom, I wasn't aware of the terms 'letdown' and 'unli-latch,' before. But when you buy this milk catcher, it just simply does the job: it catches the liquid gold that is so priceless you cannot waste a drop of it.
ADVERTISEMENT - CONTINUE READING BELOW
Since I had it, I had to keep my big, bulky breast pumps back in storage because I was able to build my stash with the output I get from Haakaa. This Gen 3 version that transforms into a drinking cup for the baby is just magical.
Buy it on Babymama
Best Breastmilk Bags: Philips Avent Breast Milk Storage Bags (Php 550.00)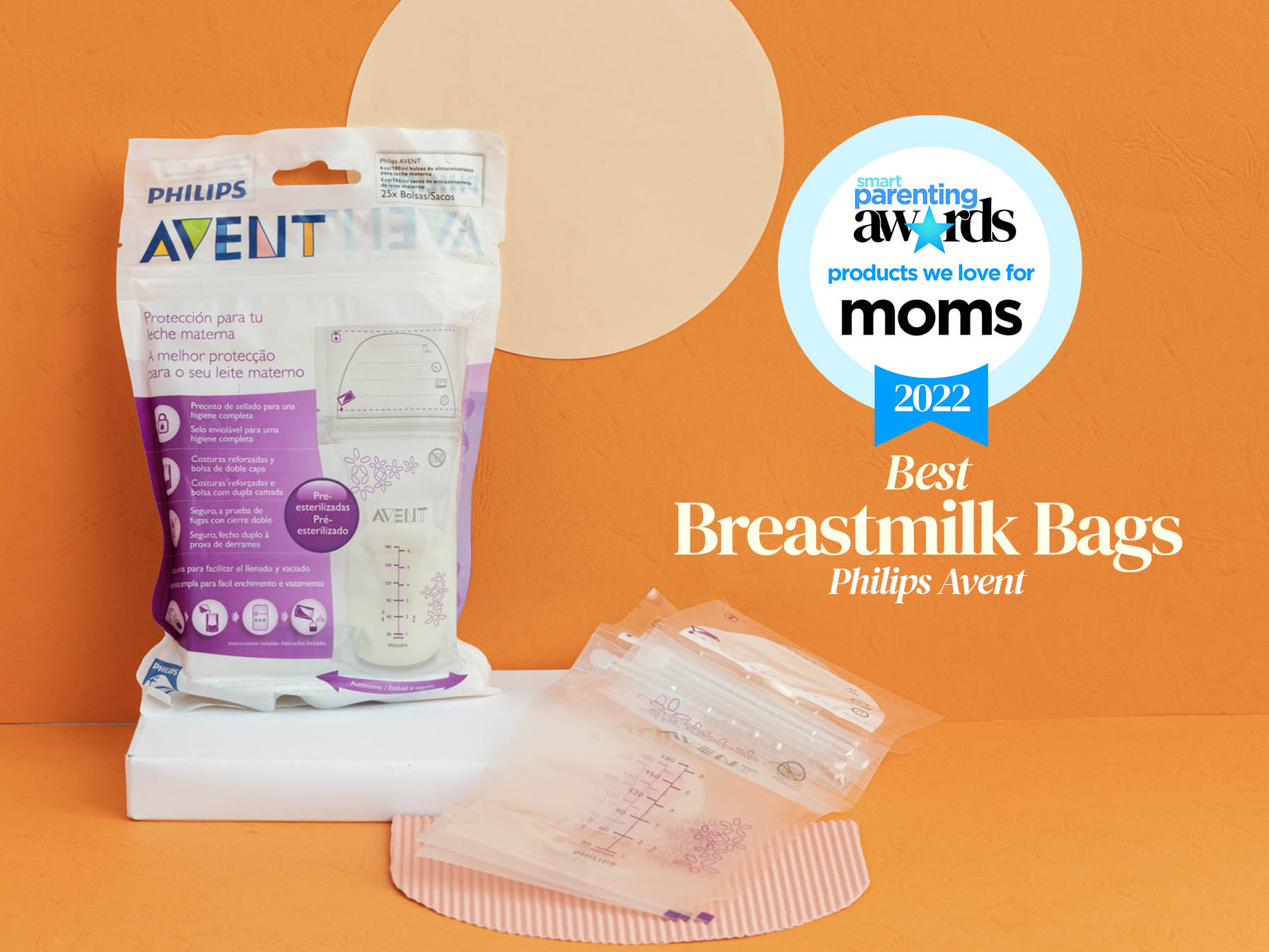 While I have very fond memories of breastfeeding, there was also one that I don't like to remember: that day when I transferred my pumped milk to a cheap breastmilk storage bag and it leaked.
Since then, I only bought Philips Avent breastmilk bags. Yes, it's a bit pricey, but my liquid gold and my peace of mind are more expensive.
Buy it on Shopee
Best Feeding Bottle: Pigeon (Php 600.00)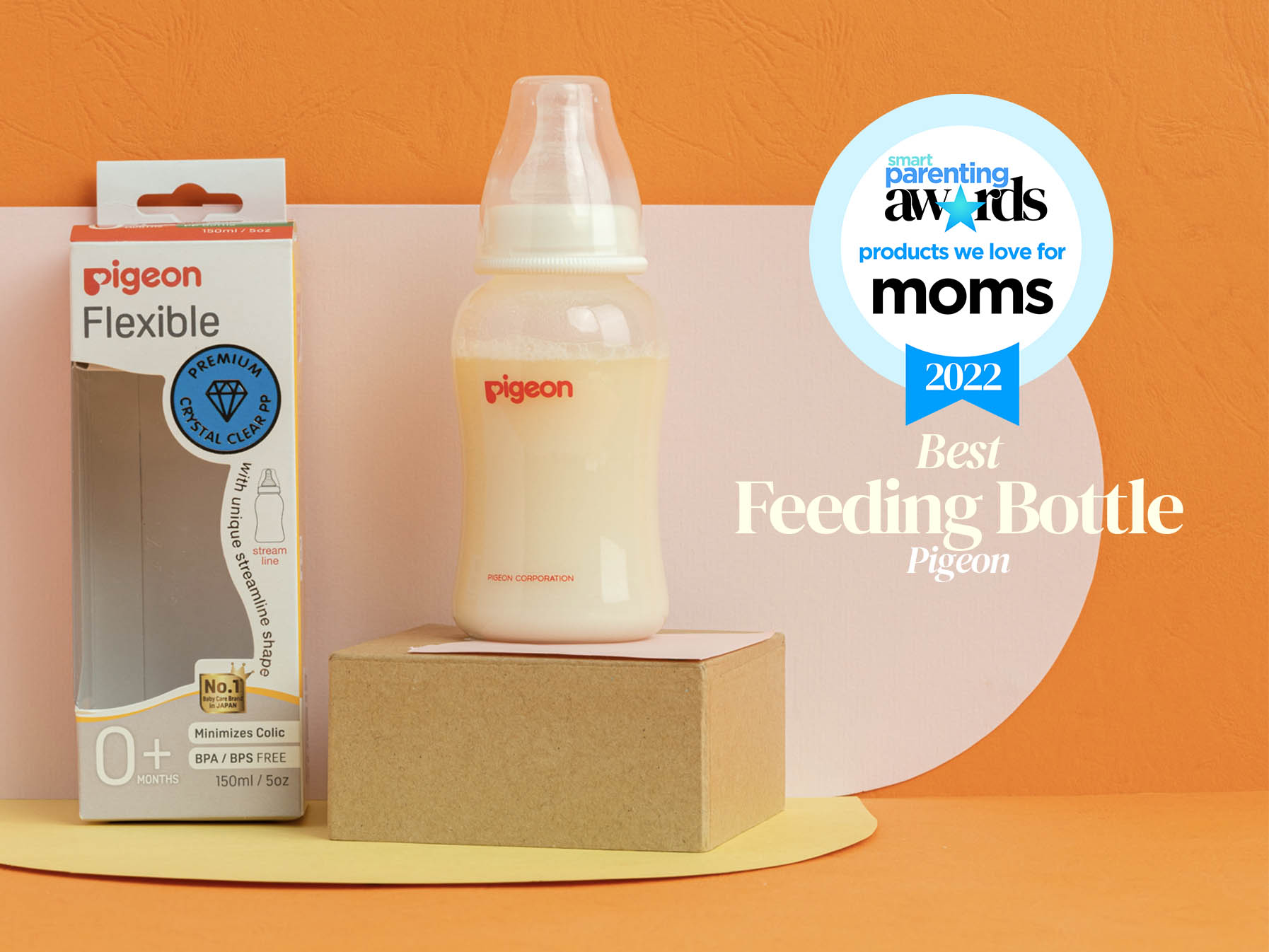 ADVERTISEMENT - CONTINUE READING BELOW
When it comes to breast pumps, Pigeon has always been among the best in its class for Smart Parenting. And for feeding bottles, we voted that this brand is the one we love for our babies because of its product quality and value for money.
Buy it on Shopee
Best Stackable Milk Dispenser: Chummy Baby Stackable Milk Powder Dispenser (Php 119.00)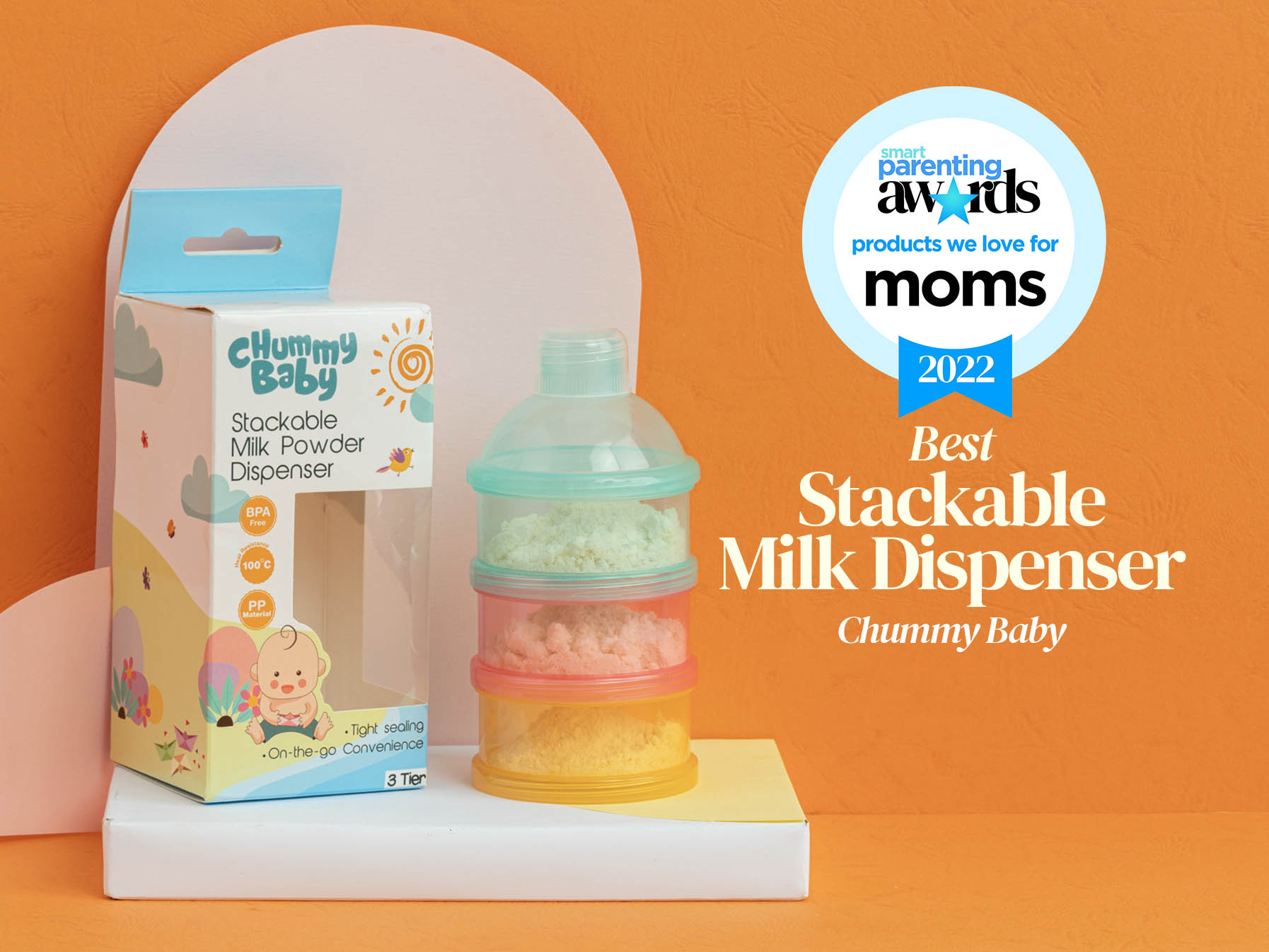 What we love about this product aside from its super cute colorful design, it's very easy to use. It doesn't get stuck when you try to remove the cover and add contents to it. Plus, we thought that it's a product that grows with your baby - you can turn it into a food container eventually. It does the job at a very affordable price.
Buy it on Edamama
Are any of these products your kids' favorites too? Join the Smart Parenting Village for a chance to vote for your faves for the Parents' Choice Awards, and win prizes too!
ADVERTISEMENT - CONTINUE READING BELOW
Also, we want to know you better! We're raffling off P5,000 Lazada vouchers to respondents who complete our 2022 survey. Click here to answer the survey and help us out!
––––––––––––––––––––––––––––––
Produced by Judy Santiago Aladin
Edited by Ronna Capili Bonifacio
Art Direction by Stephanie Ocampo
Styling by Nikki Canlas
Photographed by Patrick Martires
Assisted by Annycrist Marino
Video Producer: Dani Llagas
Social Media Producer: Angela Baylon
Growth Lead: Francinn Hubag
Managing Editor: Aussy Perfecto
Brand and Business Head: Iza Santos Cuyos
Subscribe to Smart Parenting's YouTube channel, and watch for the Smart Parenting Awards 2022 videos.