'I Had a Dream Job, But It Made Me Forget Where I Lived'

A mom who "had it all" tells fellow mothers how to stay true to your ambition without the "soul-crushing guilt."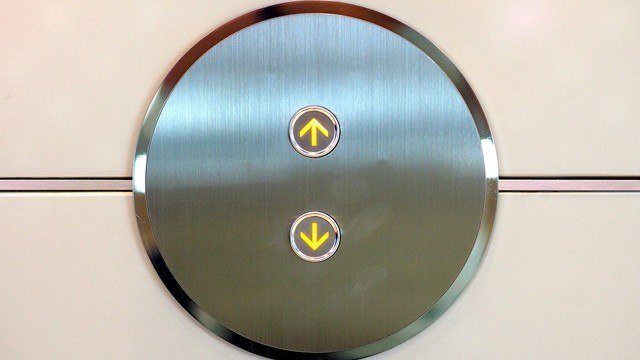 I forgot where I lived. When I entered my apartment elevator to press my floor, the elevator buttons stared back at me coldly. For the life of me, I couldn't remember what floor to press, and I was aching to shower and pass out on my bed. I wanted to cry.

It was a footnote in the underbelly of living my dream job. At the time, I was handling a global luxury beauty brand that opened my world to incredible people all over the world. I was already traveling so much, pressing hotel elevator buttons across time zones -- U.S, New York, and Asia -- week after week. I was 100% convinced I was where I wanted to be.

But the reality is life is a series of choices. Sometimes we need to let go of things to make space for our trip ahead. I gave up my great job, not because I didn't want it anymore, but I yearned for something better -- become my own boss. 

I have always wanted to be an entrepreneur, but the need intensified when I became a mom. With what I had seen and experienced in my job, I felt I could create useful platforms to help fellow moms while being present in my child's life (at least, I could stay away from airports!)

What other parents are reading

I knew that chasing this dream wasn't going to be easy, but I had no idea. At times, it has felt like it was easier to go back to a corporate job.

Setbacks, doubt, and failures are the regular storms that knock us off course and make us want to turn back. That's when you need to remind yourself why you're doing what you're doing. I do this by going back to pivotal moments in my life that gave me a sense of accomplishment -- I felt good about me.   

ADVERTISEMENT - CONTINUE READING BELOW

1 My purpose has anchored me during turbulent times.   
I wanted to help moms start their online business. So I co-founded an online marketplace where they can put up their online shops. Then I co-wrote a book that helps companies/entrepreneurs understand and better serve Filipino millennial moms with their products and services. Sounded good, right?

In reality, running my own business was a steep learning curve. I had to deal with the lack of financial security and, worse, soul-crushing guilt that I was not giving my family as much as I could. Most days, I barely got by, engulfed by feelings of failure in my business and at home.

One day, I was rushing from an angel investor meeting to my son's school for a feedback session with his teacher. I was completely burned out, about to give up, and overwhelmed by work still ahead of us with finances running dangerously low.

My son's teacher smiled and reported, "Your son is exceptional, and you have raised him well." I began to cry. Warm wet tears kept flowing from my eyes, and I just couldn't wipe them away fast enough. It was the affirmation I never expected but needed. Despite the feelings of inadequacy and guilt, I was doing an okay job as a mom; I was on the right path. I could only hope that my son could learn from how I chased my dreams, the hard work that went into it, and the courage you have to muster no matter how daunting the path can be -- that's when your purpose should be clear and firm.  

ADVERTISEMENT - CONTINUE READING BELOW

Recommended Videos

"Your son is exceptional, and you have raised him well." It was the affirmation I never expected but needed. 

2 You need to let go to make space for something new -- and be ready for the good and the bad.  
After college, I joined the finance team of a multinational company. Though grateful, my heart was in marketing, so I bravely asked for a transfer. It soon became apparent that if I didn't get accepted, I would not have my old job back. Perhaps, it was a test to check my conviction, but I was ready. I was prepared to be an "idiot-and-a-half" who got fired from a great company because I wanted to transfer to a department where I wasn't welcome. 

I was accepted, and that "fork in the road" became the catalyst for my 15-year marketing career. I met incredible mentors, friends, and got life changing assignments. But my work took me to places where I had to live on my own. I had to leave behind my family and life in Manila, and it was incredibly lonely at times. 

I learned when we go after something we want we should be ready to embrace, not just the good but the bad consequences. Whenever I wasn't willing to go "all in," my dreams have remained in my head for "someday."

3 Dreams can take time so be flexible.
We all have scripts in our head when things should happen. We have to be promoted, married, have kids, etc., by a certain age. We can always make a timeline, but LIFE will not obey it. This business has taken me years to get started, and it will likely take me another decade (hopefully less) to get it off the ground and see it thrive. Things that are truly worthy take effort, attention, and time. So you've got to learn how to adjust when life throws you a curveball (and it will do so all the time). We need to be patient. More importantly, we need to be ready when the moment is finally here. 

ADVERTISEMENT - CONTINUE READING BELOW

Don't think of "me time" as a catchphrase.

4 You can accomplish anything if you treat like it is your life's mission. 
In the late 80s, I was a grade school student in Japan when I learned the lack of positive news about Filipinos in that country. I wanted to do something about it. So when I chanced upon a bilingual (English-Japanese) speech contest for international students, I applied. I was not yet ready to deliver a speech in Japanese, but it was a rare chance to represent my country in an international forum. 

The Filipino community found out and sent me letters of encouragement, which freaked me out. I didn't want to let so many people down! I doubled down on my practice, but it was tough. I wanted to back out, having a mission has a way of putting us back together when we fall apart.  

To make the long story short, I was the youngest contestant and only Filipino among 13 nationalities that day. When they announced my name for the gold prize, the proud faces of my family and the Filipino crowd filled up the hall. Mission accomplished!

Write down the times you felt good about yourself. Keep it in a notebook or on your phone, somewhere accessible. Read it when thoughts of failure and inadequacy begin to plague you.  

5 Don't think of "me time" as a catchphrase. 
Being a mother is a full-time job. Starting a business or working is another full-time job. One plus one is always going to be more than one, yet we have convinced ourselves that we can always find ways and means to "have it all." 

In my case, having it all meant disastrous results on my health. We need to be healthy so we can give to our loved ones and chase after the things we want. 

6 Surround yourself with supportive people who 'get' you.
I consider myself blessed for having strong women surround me my entire life -- my mother, grandmothers, and mentors. They are my compass. I'm also grateful for my husband who's incredibly supportive, patiently listens to my rants, and picks me up on days I've felt incredibly broken. He sustains me. Make it a mission to seek the company who will not only have your back but will allow you to grow. 

I encourage you to make your own list of moments. It's a great reminder that taking risks and chasing dreams are not easy, but they have incredible rewards for us and our loved ones. 

ADVERTISEMENT - CONTINUE READING BELOW

Katrina Yu, the co-founder of Mommy Republic, is a mom to a feisty toddler and wife to a scientist who is saving the world through his work with vaccines. She loves books, libraries, museums, and traveling. She has lived in the Philippines, Japan, Singapore, Hong Kong, and Spain and speaks three languages (Filipino, English, and Japanese). She's planning to learn Spanish by watching "Dora Exploradora" with her son.

What other parents are reading

Celebrate your pregnancy milestones!


Enter your details below and receive weekly email guides on your baby's weight and height in cute illustration of Filipino fruits. PLUS get helpful tips from experts, freebies and more!

You're almost there! Check your inbox.


We sent a verification email. Can't find it? Check your spam, junk, and promotions folder.

Trending in Summit Network