Mom's Passionate Message for Fellow Moms: 'You Are Enough'

"To the mom hiding in her bathroom, needing peace for just one minute, as the tears roll down her cheeks..."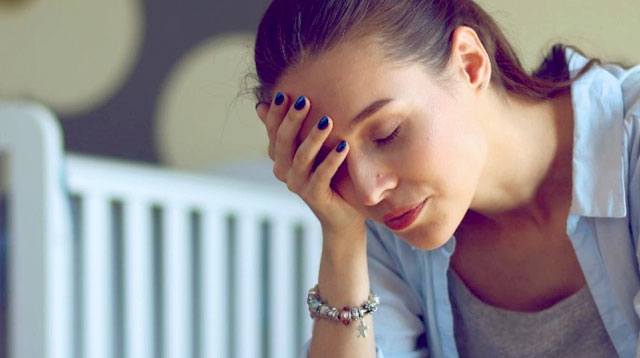 Being a mother is a privilege that not all women get to enjoy. It's the most rewarding role because no other job has this responsibility: the loving and shaping of another human being. That's why it demands so much from us.

And, like other jobs, there will always be good and bad days. The good days are golden no matter how small a feat, even if it's just an entirely random hug from your little one. The bad days, though, tend to feel extreme. We either feel guilty and blame ourselves for our shortcomings, how little they may be. 

If you've been having feelings of guilt and inadequacy more often lately, you need to hear mom and certified lactation counselor Bethany Jacobs what she has to say to moms who are being too hard on themselves. She believes that all mothers should be empowered to grow with her kids. "I believe women need to learn how to take care of themselves and answer the needs of their body, mind, and spirit without feeling the guilt that new mothers so often feel," the mom of two and founder of Latched and Attached wrote on her website. 

ADVERTISEMENT - CONTINUE READING BELOW

What other parents are reading
Bethany, who's also a postpartum doula, shared a a passionate post on her website's Facebook page that all moms need to read. With her permission, we've reposted her message here:
To the mom hiding in her bathroom, needing peace for just one minute, as the tears roll down her cheeks...
To the mom who is so tired she feel likes she can't function anymore and would do anything to lay down and get the rest she needs…
To the mom sitting in her car, alone, stuffing food in her face because she doesn't want anyone else to see or know she eats that stuff…
To the mom crying on the couch after she yelled at her kids for something little and is now feeling guilty and like she is unworthy...
To the mom who is trying desperately to put those old jeans on because all she really wants is to look in the mirror and feel good about herself…
To the mom that doesn't want to leave the house because life is just too much to handle right now…
To the mom that is calling out for pizza again because dinner just didn't happen the way she wanted it to…
To the mom that feels alone, whether in a room by herself or standing in a crowd...

You are enough.
You are important.
You are worthy.

This is a phase of life for us. This is a really really hard, challenging, crazy phase of life.
In the end it will all be worth it. But for now it's hard. And it's hard for so many of us in many different ways. We don't always talk about it, but it's hard and it's not just you.

You are enough.
You are doing your best.

Those little eyes that look up at you -- they think you are perfect. They think you are more than enough.
Those little hands that reach out to hold you - they think you are the strongest. They think you can conquer the world.
Those little mouths eating the food you gave them - they think that you are the best because their bellies are full.
Those little hearts that reach out to touch yours - they don't want anything more. They just want you.

Because you are enough. You are more than enough, mama.
You. Are. Amazing.
What other parents are reading
"Motherhood is the biggest responsibility and the most exciting and terrifying journey we may ever embark on," Bethany said. "Taking care of 'mama' is a necessity, not a luxury and I believe it with my entire being if you want your baby to thrive then the health of the mother needs to be a priority, too." ADVERTISEMENT - CONTINUE READING BELOW
Most moms need help adjusting to their life's new normal after welcoming a child — it doesn't matter if it's her first or fifth. And it's even harder to squeeze in me-time when you're taking care of the kids, your marriage, and your home. Don't be ashamed to ask for help. 

"We need support and guidance without the harsh judgment," Bethany stresses. So, every so often, take a moment. Breath and relax. Don't be too hard on yourself. You are doing your best. If the kids are healthy and happy, you are doing just fine.

Now aren't you glad you took a moment to read that?
For more uplifting messages, visit Latched and Attached's website or follow her on Facebook and Instagram.
What other parents are reading

Trending in Summit Network