HMO Made Easy: A Quick Guide Into The Ins And Outs Of Health Maintenance Organizations

How do you choose the health service that suits your needs best?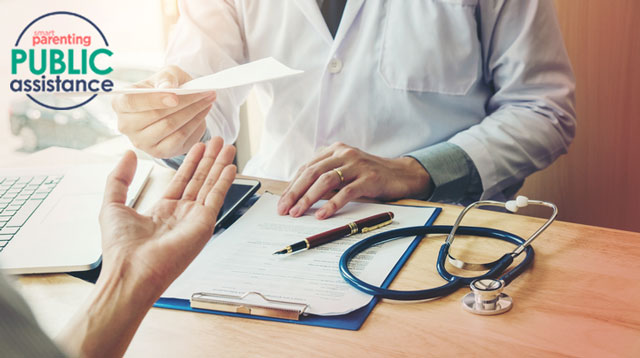 We all know how difficult it is to run into medical issues. We have to figure out where do we go to for a hospital, face high doctor consultancy costs and numerous additional fees that occur with different types of cases (especially emergency ones). But there is a way to help yourself prepare for these types of situations through what most people know as an "HMO."

An HMO, or health maintenance organization, acts as a service for you to access its list of available doctors and clinics and cover most (if not all) of your medical-related costs. In exchange for this service, the HMO charges a yearly premium or fee. As long as you use their list of accredited doctors and clinics, you can find your medical needs more or less covered and settled.

An HMO can serve as one of the benefits for employees who work in private companies. A company may offer it as a perk by covering the whole cost of the HMO per employee (no salary deduction). Some companies even cover the HMO of at least one dependent per employee.

How does this differ from health insurance or PhilHealth?

HMOs, private health insurance, and government-run Philhealth work towards a similar goal of covering the costs of medical needs, but their scopes differ greatly.

Type of medical coverage: HMO

Service provider: HMO companies (Medicard, Maxicare, Pacific Cross, etc.)

Estimated cost: P500 to upwards of P60,000

Standard benefits: Outpatient, inpatient, emergency, preventive (only with accredited/associated hospitals/clinics of the HMO)

ADVERTISEMENT - CONTINUE READING BELOW

Transmittal of financial assistance: The accredited hospital or clinic will charge your bill against the consumable limit or amount provided by the HMO. Just provide HMO card, though sometimes reimbursement is applicable.

Type of medical coverage: health insurance

Service provider: Health insurance companies (Insular Life, Philam Life, AXA Life, PruLife, etc.)

Estimated cost: P40,000 minimum and up

Standard benefits: Life insurance savings plan, outpatient, inpatient, critical illness, emergency, preventive

Transmittal of financial assistance: Reimbursement

Type of medical coverage: PhilHealth

Service provider: Government

Estimated cost: P2,400 to P3,600

Standard benefits: outpatient, inpatient

Transmittal of financial assistance: Deducted from hospital bill

What other parents are reading

Key terms in medical and health coverage to help understand the information above:

Outpatient

 These are services that an individual needs that normally don't require hospital stay and would have consultations less than 24 hours. Think of your standard consultation with your doctor where they prescribe certain medication — that is an outpatient treatment.

Inpatient

 These are services that require the individual to stay in the hospital for a period of 24 hours or more, with any additional in-hospital needs included. Inpatient services are applicable to situations in which quarantine or extended stay is required for monitoring, as well as situations where certain procedures are needed that take longer than one day to execute. 

Emergency

 These often fall under situations wherein an individual utilizes the emergency room of various hospitals. Depending on the case, these emergency visits can be covered by your medical plan.

Preventive

 These fall under the spectrum of medical services to prevent specific medical issues from arising, most common of which are vaccinations and other preventative medical procedures.

ADVERTISEMENT - CONTINUE READING BELOW

Recommended Videos

How to decide on the HMO you need

The goal of these various medical coverage plans are to make your next medical situation as easy as possible. Health insurance provides the largest amount of benefits (albeit with comparatively high premiums), and PhilHealth provides the most standard service of medical discount on a basic premium (though limited in coverage). An HMO then stands as a comprehensive medical plan that can work towards what you need the most as an individual based on cost/premium, coverage, and healthcare providers. (If you are employed and HMO is one of the benefits, the company decides of the HMO.)

Cost/premium

The cost of HMOs is varied — these prices can be as low as P500 for a year's coverage up to P15,000 in medical consumable benefits. Of course, these don't include specialized coverage of specific treatments and/or illnesses, but those can also be added to your plan for additional fees with little hassle. You can even avail of "prepaid HMOs" if you are unwilling to commit to a specific premium.

Coverage

Speaking of specialized coverage, an HMO allows you to decide on specific cases and treatments that you decide you need as part of your medical plan. Some examples of these include dental, more intensive inpatient care (such as better room choice), and specialized doctor availability as part of the accredited list of healthcare providers.

Healthcare providers

Each HMO has a different set of accredited/associated clinics, hospitals, private doctors, and other general healthcare providers. In choosing your HMO, it's important to review their accredited healthcare providers list to see if there are specific doctors or clinics that you want to be included in your coverage, or if you have any doctors you've been visiting before that may be part of the HMO you're considering.

ADVERTISEMENT - CONTINUE READING BELOW

Whichever you may pick, you will thank yourself the next time you find yourself in a medical situation because you may not have to pay anything out-of-pocket.

Should you purchase insurance for your child? Click here to learn more.

What other parents are reading

Celebrate your pregnancy milestones!


Enter your details below and receive weekly email guides on your baby's weight and height in cute illustration of Filipino fruits. PLUS get helpful tips from experts, freebies and more!

You're almost there! Check your inbox.


We sent a verification email. Can't find it? Check your spam, junk, and promotions folder.

Trending in Summit Network