'Parental Advice' Is A Marriage License Requirement If You Are 21 to 25 Years Old

Planning to tie the knot soon? Make sure you have the documents a marriage license requires.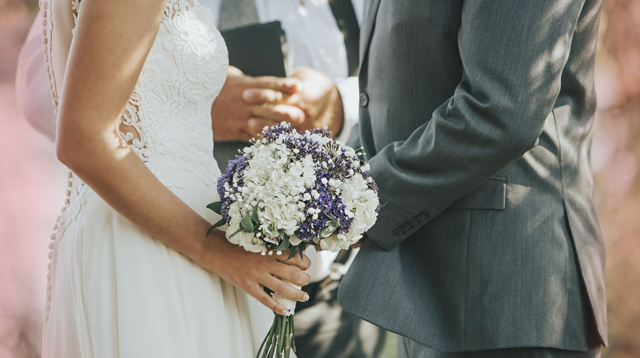 Whether you are having a civil wedding or a church wedding, you have to satisfy certain requirements before you can tie the knot in the Philippines.

You and your spouse-to-be also need to understand the legal side of marriage first before proceeding to the next step. According to Philippine law:

Marrying parties should be at least 18 years of age, male and female.
If you or your fiancé is 25 years old or below, parental consent or advice is required.
Marrying parties must not be related by blood (up to 4th degree).
They must not have any legal impediments, such as being in a previous marriage (except for annulled, widowed, or divorced).

After making sure that you qualify, that's only when you can proceed to produce the other documents asked.

Requirements of a marriage license application

To get married in the Philuppines, you need is a marriage license. Both civil and church weddings require this legal document. Here are the documents you will need: 

1.Certified true copies of birth certificates from the Philippine Statistics Authority (PSA)

Take note that original and photocopy are both needed for your birth certificates. You can get an original copy from the PSA (formerly known as NSO) office or through its online e-Census.

One copy of a birth certificate from e-Census costs P365 and is already inclusive of processing and delivery.

If no birth record exists, the latest original copy of the baptismal certificate may also be considered.

Foreign nationals must obtain their birth certificates from their country of origin.

ADVERTISEMENT - CONTINUE READING BELOW

2. Notarized affidavit of parental consent or advice for applicants below 25 years of age

If both parties or either one is between the ages of 18 and 21, Article 14 of the Family Code states that a notarized parental consent is required from the father, mother, or guardian (in the order of mention). Those mentioned can either personally appear with valid ID (original and photocopy) or provide notarized consent.

In case both or either one of the marrying parties are between the ages of 21 and 25, notarized parental advice is needed. The parents (or guardian) are likewise required to either appear in person with a valid ID (original and photocopy) or provide a notarized advice saying that they are completely aware of the couple's intent to marry.

If your parents or guardian refuse to give any consent or advice, a sworn statement can be submitted stating the reason of their refusal, after which the marriage license can only be issued three months after the application is submitted.

3. Latest Certificate of No Marriage (CENOMAR) or Certificate of Singleness (original and photocopy)

The CENOMAR proves that neither of you was previously married. Requesting for this document from the PSA follows the same steps in ordering the birth certificate. It can either be walk-in or online thru e-Census.

The delivery usually takes between two to seven days. A copy of CENOMAR from e-Census costs P465 and is also inclusive of processing and delivery.

4. Certificate of Attendance in a pre-marriage counseling, family planning, and responsible parenthood seminar (if applicable)

ADVERTISEMENT - CONTINUE READING BELOW

Recommended Videos

The seminar is mostly required by the local civil registrar for couples who are 24 years old or younger.

Pre-marriage counseling is both conducted by the Church for church weddings or by the Department of Social Welfare and Development (DSWD) for civil marriages.

Each municipality/city hall have its own health department, specifically the Division of Maternal and Child Health, who is in charge of conducting family planning and responsible parenthood seminar.

Family planning and marriage counseling seminars are most of the time combined into one program and done at the same venue. Most municipalities have a specific schedule within the week when they conduct the seminar. Make sure to check the schedules first to better plan ahead.

The law requires young couples to attend the pre-marriage seminar. Bypassing this is grounds for an annulment.

5. Valid ID

The valid ID required should show that one or both of you are resident/s of the city/town/municipality where you're applying for the marriage license. This also requires the original and photocopy of the valid ID.

6. Community tax certificates or CEDULA

You can get this from the same city/town/municipality where you will apply for the marriage license.

7. Marriage license application form (Form 90) issued by the local civil registrar office

Prepare two pieces recent ID picture with white background. It may be 2x2 or 1x1, depending on your local civil registrar (LCR). Some LCRs do not require this anymore, but it's always good to be prepared just in case they would ask for it.

ADVERTISEMENT - CONTINUE READING BELOW

8. Barangay clearance

Like the ID picture, most don't require it anymore, but it would be better to be prepared.

Marriage license requirements for foreign nationals

1. Certificate of Legal Capacity to Marry issued by the Consular office/embassy of his/her country

For British applicants, it will be an affidavit or affirmation of marital status.

For U.S. citizens, its consulate is not allowed by law to make any certification about your eligibility for marriage in the Philippines. What it can only provide is an affidavit in place of the Certificate of Legal Capacity to Marry, which you can secure by appointment from the US Embassy in Manila or through a walk-in application at the U.S. Embassy in Cebu.

2. Photocopy of your passport (showing the date of arrival and data)

Additional marriage license requirements if annulled

Certificate of Finality of Annulment from the Court (original and photocopy)
Certificate of Registration from the Local Civil Registrar (original and photocopy)

Additional marriage license requirements if widowed

Death Certificate of the deceased spouse

Reminders if you are applying for a marriage license

Applying for the marriage license requires both parties to go to the civil registrar of the city, town, or municipality where either one of them resides. It usually takes two weeks for the marriage license to be released. Article 17 of the Family Code states that the waiting period for the marriage license is 10 consecutive days.

Once released, it can be claimed by either of the applying parties from the local civil registrar. As of the moment, pick-up is the only option to claim. There is no option for delivery.

ADVERTISEMENT - CONTINUE READING BELOW

You can use the marriage license anywhere in the Philippines, and you have 120 days to get married once you have secured it. Otherwise, the license expires, and you need to get a new one again.

Click here for a lawyer's answers to legal questions regarding failed marriages.

What other parents are reading

Celebrate your pregnancy milestones!


Enter your details below and receive weekly email guides on your baby's weight and height in cute illustration of Filipino fruits. PLUS get helpful tips from experts, freebies and more!

You're almost there! Check your inbox.


We sent a verification email. Can't find it? Check your spam, junk, and promotions folder.

Trending in Summit Network