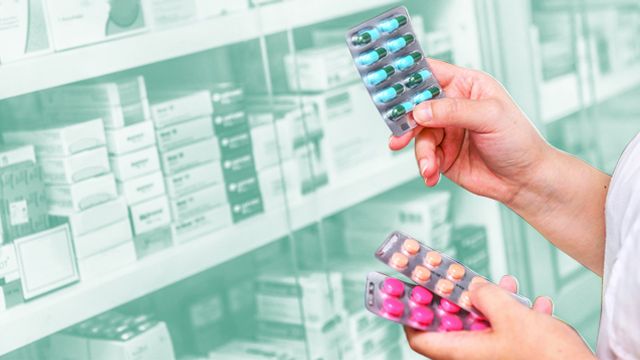 The Department of Health (DOH) has issued a department memorandum ordering the price freeze on essential medicines in areas that were affected by the eruption of Taal Volcano.
According to a DOH press release, the price freeze "covers maintenance medicines and essential drugs including analgesics, anti-allergics, anticonvulsants, antiseptics, antidotes, and antibiotics among others."
This price freeze serves to protect the public from profiteering, hoarding, cartels, and similar activities that might hinder them from obtaining their pharmaceutical needs, from medicines to medical supplies like face masks.
CNN Philippines reports that prices for N95 masks should now range between P45 and P105, while disposable surgical masks should cost a maximum of P8 per piece.
"DOH received reports of individuals and establishments that hoard and sell essential commodities at jacked-up prices," said DOH Secretary Francisco Duque III. "It is abhorrent that there are people who take advantage of public emergencies and profit at the expense of our suffering countrymen.
"It is [the] mandate of the Department of Health to protect the Filipino people against life-threatening situations, including those that prevent them from seeking the right and adequate products and services when they need it the most."
Secretary Duque continued, "We will not compromise the Filipino people's welfare especially in this trying time. DOH is exerting all efforts to control prices for essential medicines and commodities for the duration of the emergency."
In the press release, DOH also noted that while the price freeze only applies to areas affected by the eruption, it may also be used as a referenced to the prices of health commodities in the market.
Here is the list of the medicines and supplies covered by the price freeze: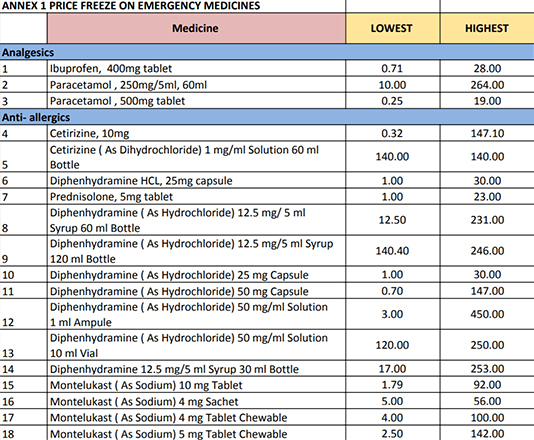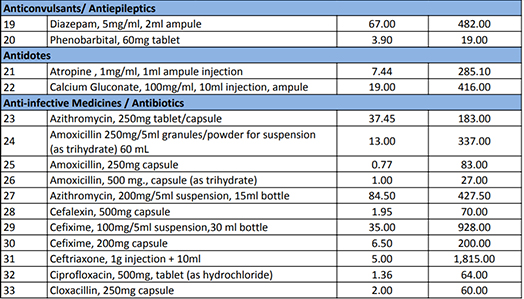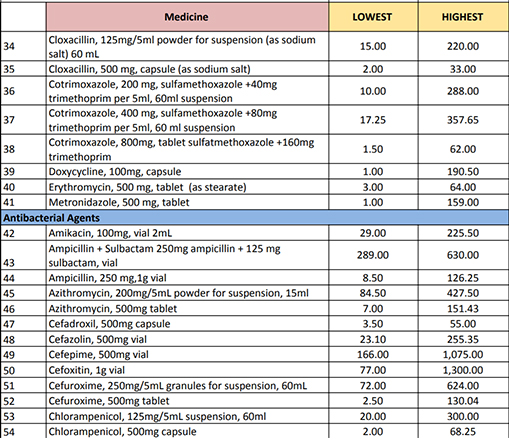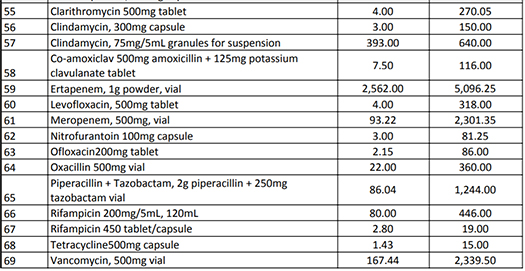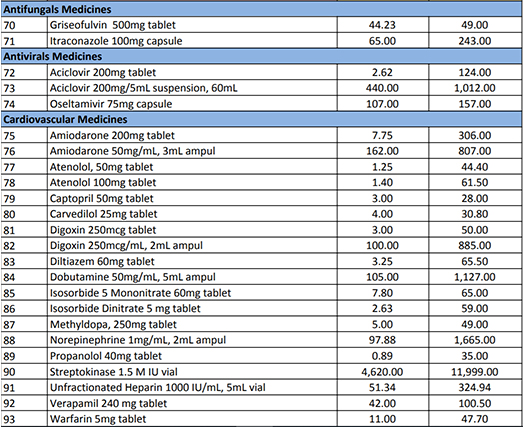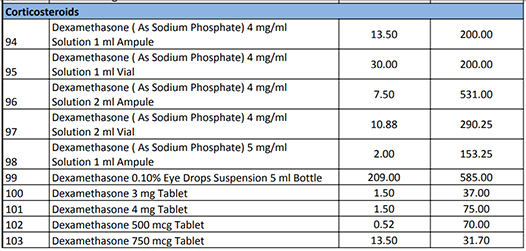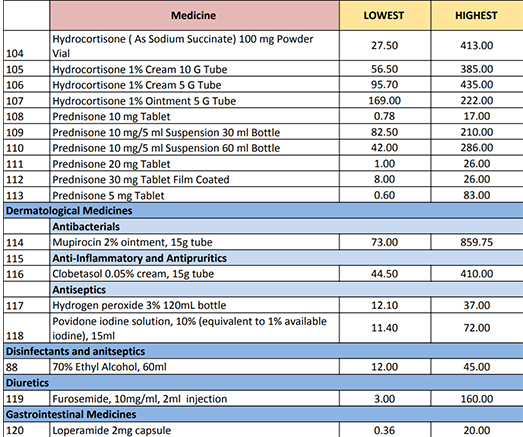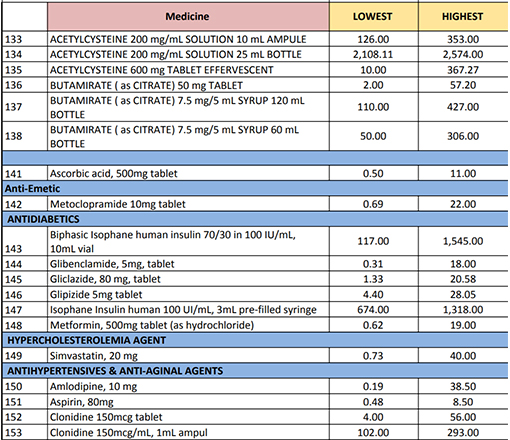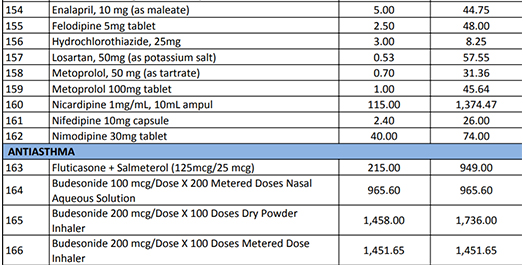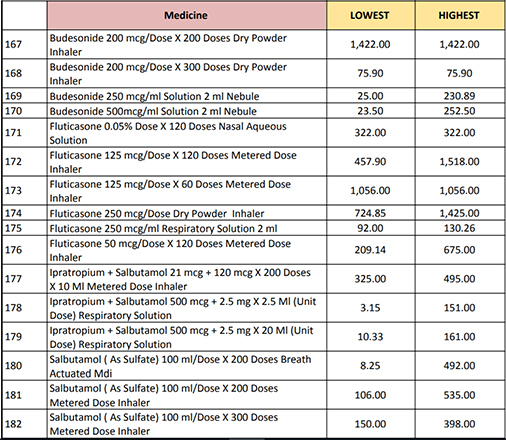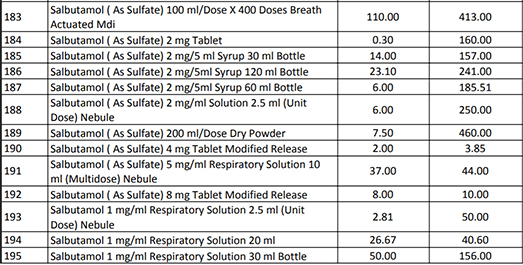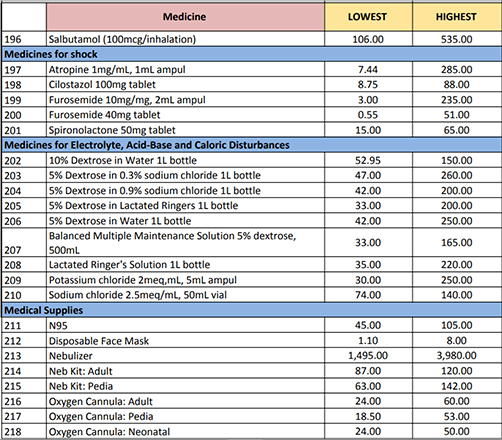 Is your house still blanketed in volcanic ash? Click here to know how to clean ash inside and outside your home properly.