Dutch Parents Are Raising the Happiest Kids in the World. How You Can Do It, Too

Want a happy baby? Incorporate Dutch parenting to your own parenting style.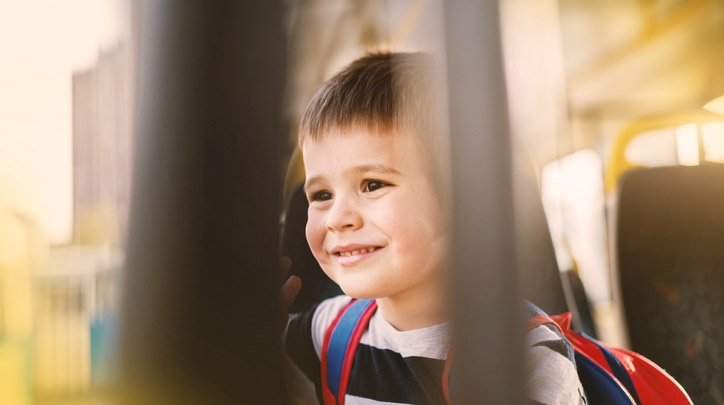 In 2013, a UNICEF report, which ranked 29 rich countries based on the overall well-being of their kid citizens, claimed that the happiest children in the world can be found in the Netherlands. Other organizations like Britain's Child Poverty Action Group and the World Economic Forum also released research surveys wherein the Dutch scored high in terms of personal happiness. How do they manage to raise such happy kids?

Rina Mae Acosta, a writer who moved to the Netherlands after she got married to her Dutch husband, spent seven years studying Dutch parenting. She even co-authored a book — The Happiest Kids in the World: How Dutch Parents Help Their Kids (and Themselves) by Doing Less — and founded a website, Finding Dutchland, while on her journey.

In an article for CNBC, Rina, whose parents are migrant Filipinos in the United States, wrote, "My parents set the standards for academic excellence exceedingly high, and any failure or shortcoming brought family shame. Ensuring that my brothers and I had a happy childhood was more of an afterthought."

Culturally, there were many differences between how Rina and her Dutch husband were brought up. "Raised on equal parts [of] Catholic guilt and immigrant work ethic, the Dutch approach seemed too easy-going, self-centered, and lazy to me. They had midwife-assisted births (ideally at home and non-medicated) and didn't send their kids to music lessons or any academic-enriched programs. What was wrong with them?"

What other parents are reading

6 reasons why Dutch kids are the happiest in the world

ADVERTISEMENT - CONTINUE READING BELOW

After years of staying in the country, however, the seasoned expat mom thinks she's unlocked their secrets. It boils down to their discipline approach (which we've previously written about here), but Rina also made a few more discoveries why the Dutch kids are the happiest in the world.

1. Dutch babies get plenty of sleep.

In a 2015 study published in the European Journal of Developmental Psychology, researchers compared American and Dutch infants and found that babies born in the Netherlands were "more likely to be happy and easier to soothe in the latter half of their first year." This was partly because Dutch babies had relative calmer demeanors due to a more regulated sleep schedule and lower intensity activities.

Babies who got plenty of sleep demonstrated "greater expressions of happiness during routine activities," according to the study. They were also easier to calm or soothe when distressed.

Rina reiterates that Dutch parents are "uncompromising about the sanctity of sleep." On average, the Dutch get more sleep than anyone else in the world: "A total of eight hours and 12 minutes each night."

The Dutch also focus on daily activities at home and value rest and regularity. The result? Well-rested parents because their babies are well-rested, too!

What other parents are reading

2. Both Dutch parents spend quality time with their kids.

According to an OECD study, the Netherlands has the world's shortest week for business professionals — 29-hour work weeks. They are firm believers of work-life balance, and Rina says it's another one of the reasons why people are the happiest there.

Nearly half of the Dutch adult population are part-time workers, from unskilled laborers to professionals, as the government has granted them equal rights as full-timers. Many choose to compress their workweeks to four weekdays instead of five to spend more time with their kids.

Dads, in particular, have a "papa dag" or regular daddy day with their kids. They spend the whole day with their kids taking them to school, bringing them along for errands, playing with them in the park, or just plain playing with them.

ADVERTISEMENT - CONTINUE READING BELOW

Recommended Videos

What other parents are reading

3. Dutch parents don't put pressure on the kids to excel academically.

Not to say that the Dutch don't see education as important. But rather than focusing on high grades, education for them is a route to a child's well-being and personal development.

"Schools here invest more energy in motivation and achievement," Ruut Veenhoven, a professor of happiness at the Erasmus University, tells Rina. "Achievement is what French and English skills focus on, but our research has shown that social skills are instrumental to happiness. They are much more important than a person's IQ."

In the Netherlands, there are two higher education qualifications: research-oriented degrees offered by universities and profession-oriented degrees offered by colleges. And you don't need excellent grades to be admitted. All you have to do is to pass your high school exams and you can choose which path to take.

What other parents are reading

4.  Dutch kids can express their opinions freely.

Rina, who has three kids, says that she employs "negotiation-based parenting." She warns that it can be exhausting and your patience will be tested, but "by allowing our toddler to negotiate, we were teaching him how to set his own boundaries." Each time her youngest questions authority (his parents), they view it as his way of expressing what he is and isn't comfortable with.

"It's a skill that will be useful when he's older, whether it's to resist succumbing to peer pressure, to cope when he finds himself in a possibly dangerous situation or to assert himself at work," Rina shares.

Of course, there are still rules and parents still get the final word at times. However, it is important that you explain to your kids why they must impose the rules and why it needs to be followed.

ADVERTISEMENT - CONTINUE READING BELOW

What other parents are reading

5. Dutch kids are encouraged to bike for a very important lesson.

In the Netherlands, biking is the most practical and efficient way to travel. However, it rains a lot in the country, winter temperatures can get really cold, and there are strong winds. But even with these challenges, Dutch parents still let their kids ride around on bikes. They dress them up in warm clothes, waterproof coats, and rain boots, and let them go.

Rina says biking in all kinds of weather builds a child's character. It teaches them grit — a skill psychologists often say is a critical element to success and happiness. "They learn that life isn't always sunny and full of rainbows. They learn to face the rain. They learn not to give up," Rina writes.

6. Dutch parents understand success differently.

We all want our kids to succeed in life. The Dutch are no different, except they view happiness as a means to success, instead of success being a means to happiness. To them, happiness leads to more positive benefits like self-awareness, independence, and positive ties with their community. And the end game is success.

With this kind of mindset, it's not hard to see why their kids are the happiest in the world. If you want to raise a happy baby, think of how Dutch babies are raised, and learn to incorporate these in your own parenting style. 

What other parents are reading

Celebrate your pregnancy milestones!


Enter your details below and receive weekly email guides on your baby's weight and height in cute illustration of Filipino fruits. PLUS get helpful tips from experts, freebies and more!

You're almost there! Check your inbox.


We sent a verification email. Can't find it? Check your spam, junk, and promotions folder.

Trending in Summit Network